The time has come!  The FabFree St. Patty's Day Hunt is back for a third year, and with plenty of great prizes for you to search for!  We've got everything your little heart desires, from green outfits, to accessories to decor.
There are several ways you can roll on this hunt:
Grab the HUD at the FabFree Info Hub HERE
Grab the HUD in group notices by pasting in local chat: secondlife:///app/group/020fa7af-444d-f54f-01e2-557ec06315fd/about
Check out all the hints and pics on this page!
And have fun searching for the little glowing FabFree rainbow!
xox
The FabFree Crew

___________________________________________
Hunt Prizes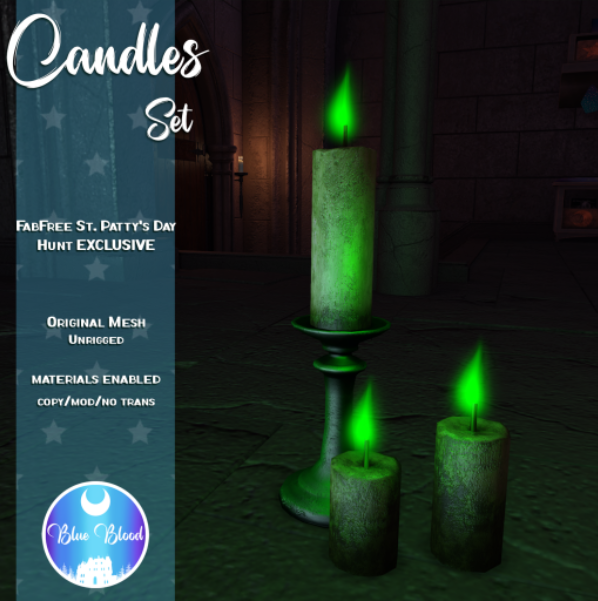 1.) By the water, but out of sight (3L)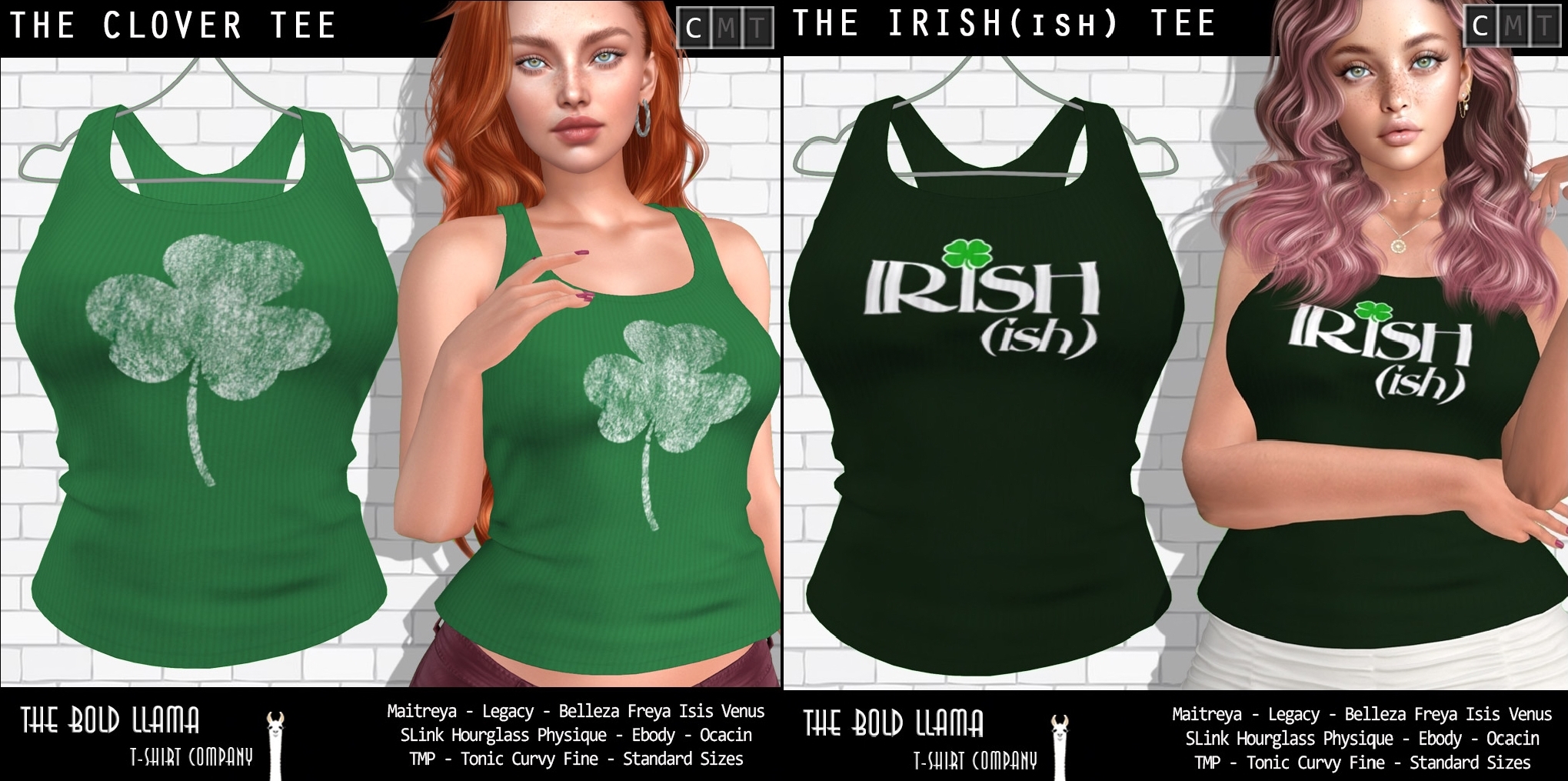 1.) Llamas Love Everyone – particularly group members! (3L)
2.) Lucky rainbows, lucky clovers & lucky letters! (5L)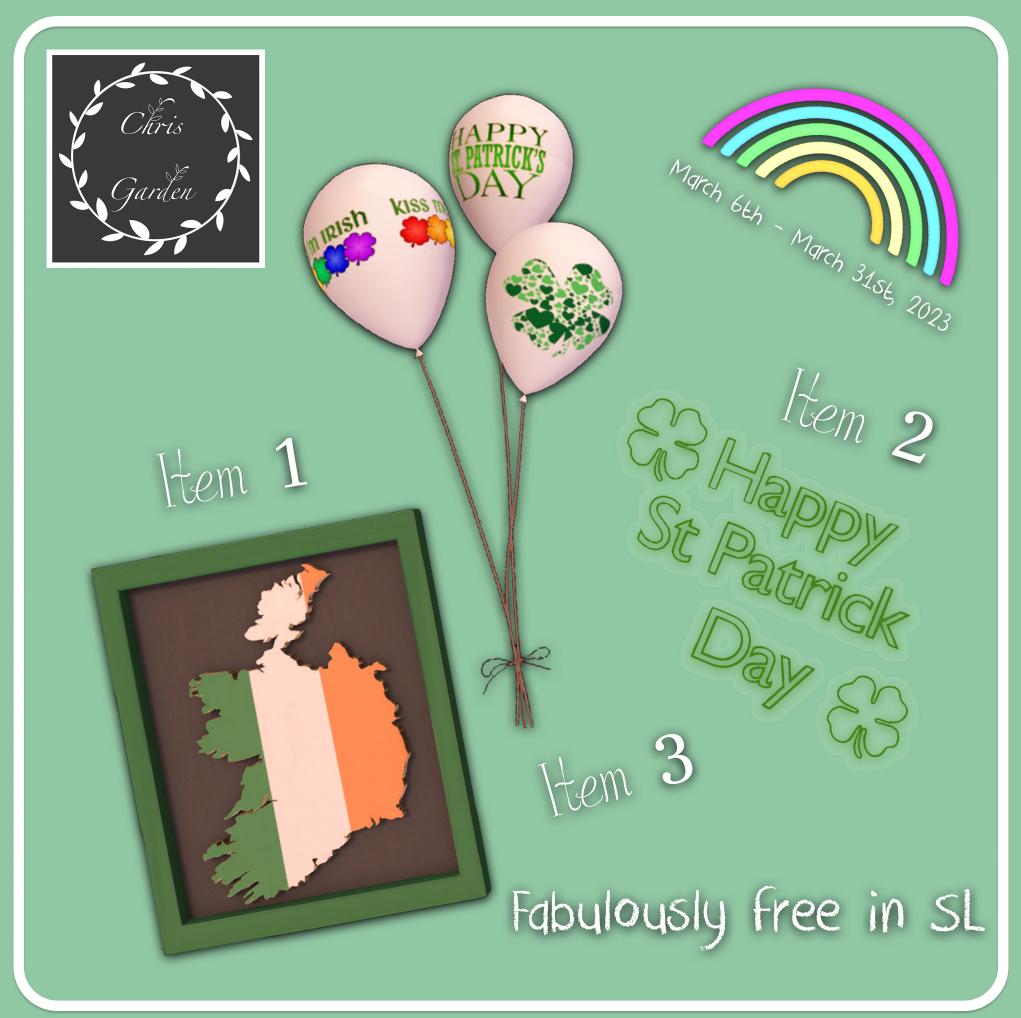 (Still working on it… will be set up ASAP!)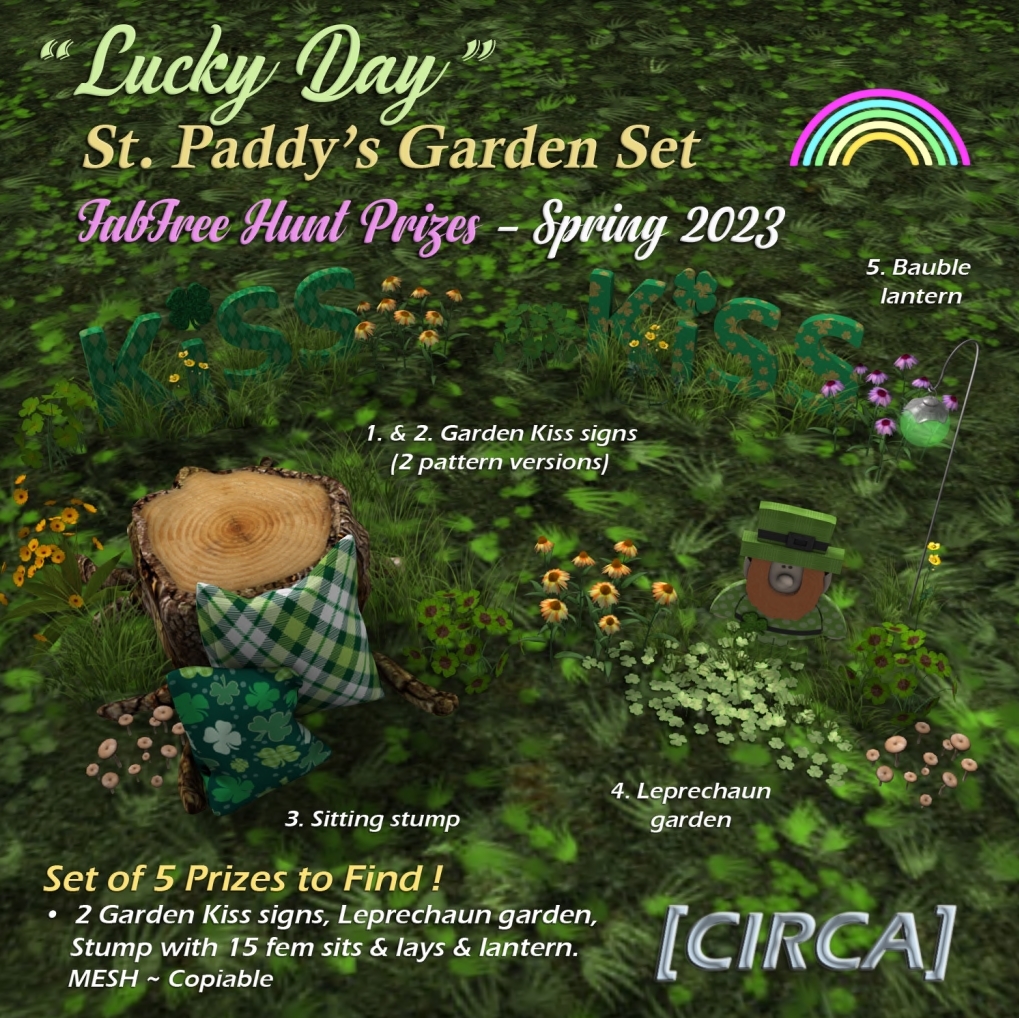 1.) This rainbow is near the aquarium with the sugar skull inside. (5L)
 2.) Jardin de Ville keeps your prize safe. (5L)
3.) I hide behind the thing that is near the painting of a rolling sand dune. (5L)
 4.) Find the gun that can create body art. (5L)
5.) Find the picture of monochromatic blue swatches showing all the seat colours. (5L)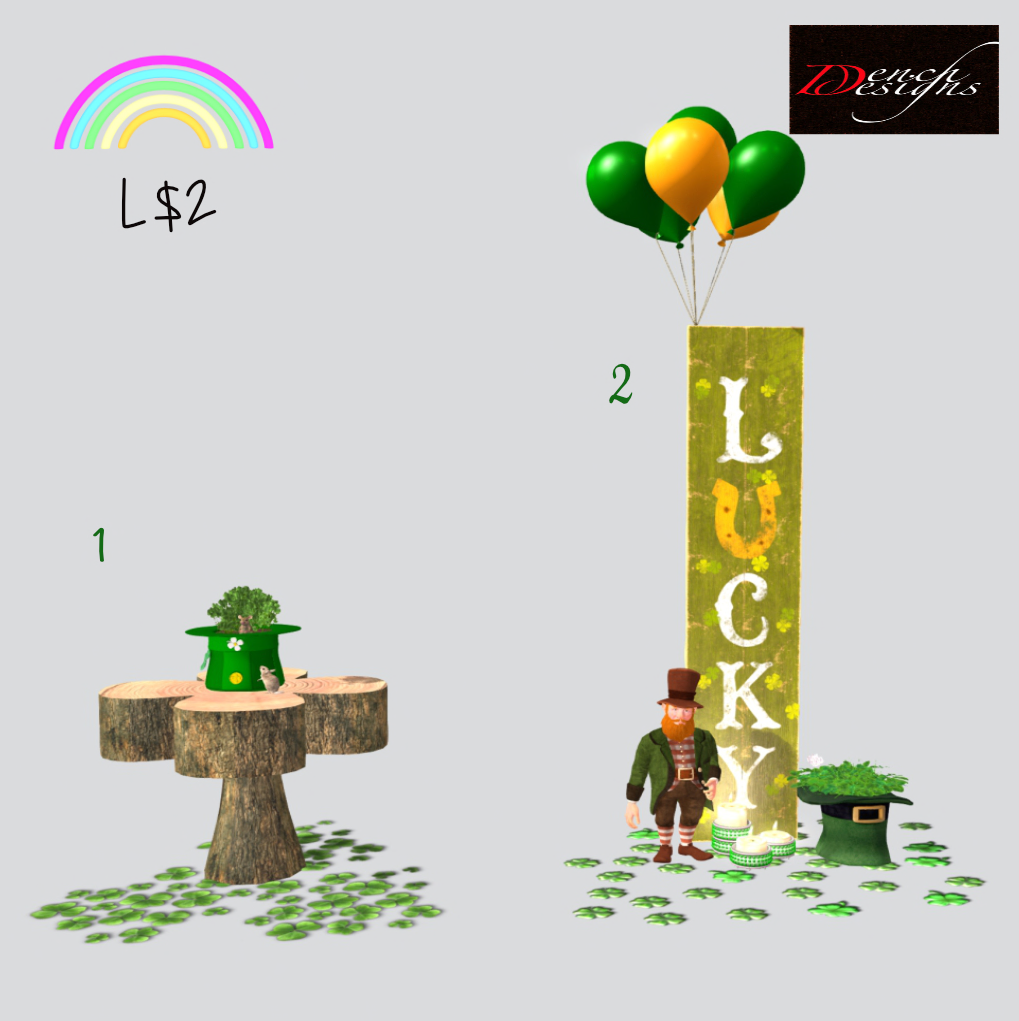 1.) Our lovely pianist is tickling the ivories. (2L)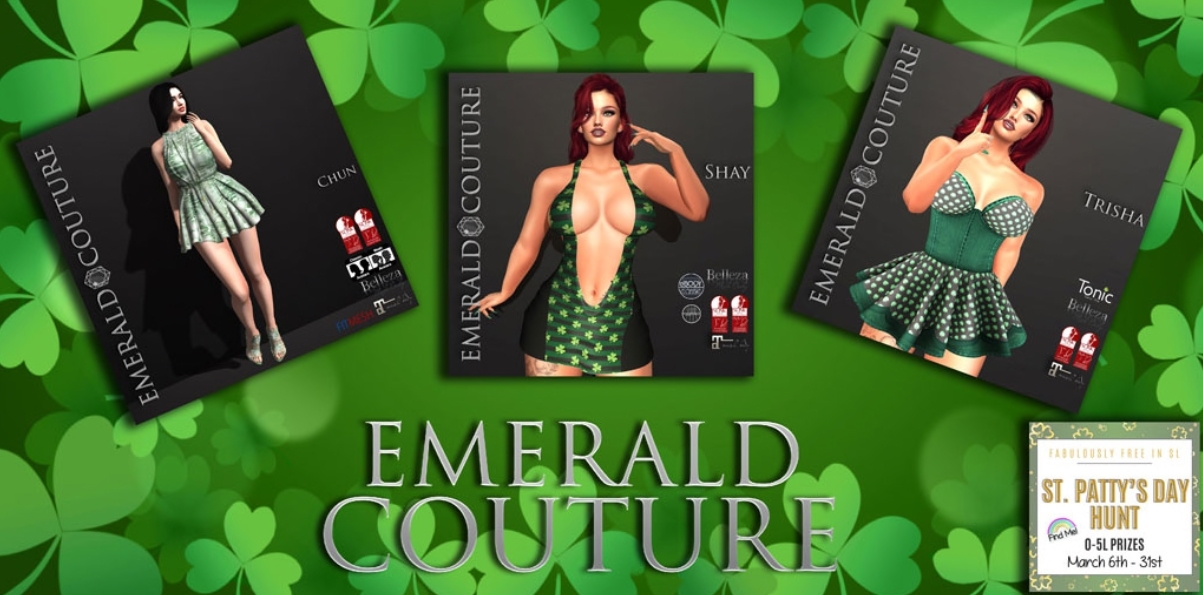 1.) Do you have any suggestions? (0L)
2.) Look at all these bloggers? Want to be one? (0L)
3.) I need a tp. (0L)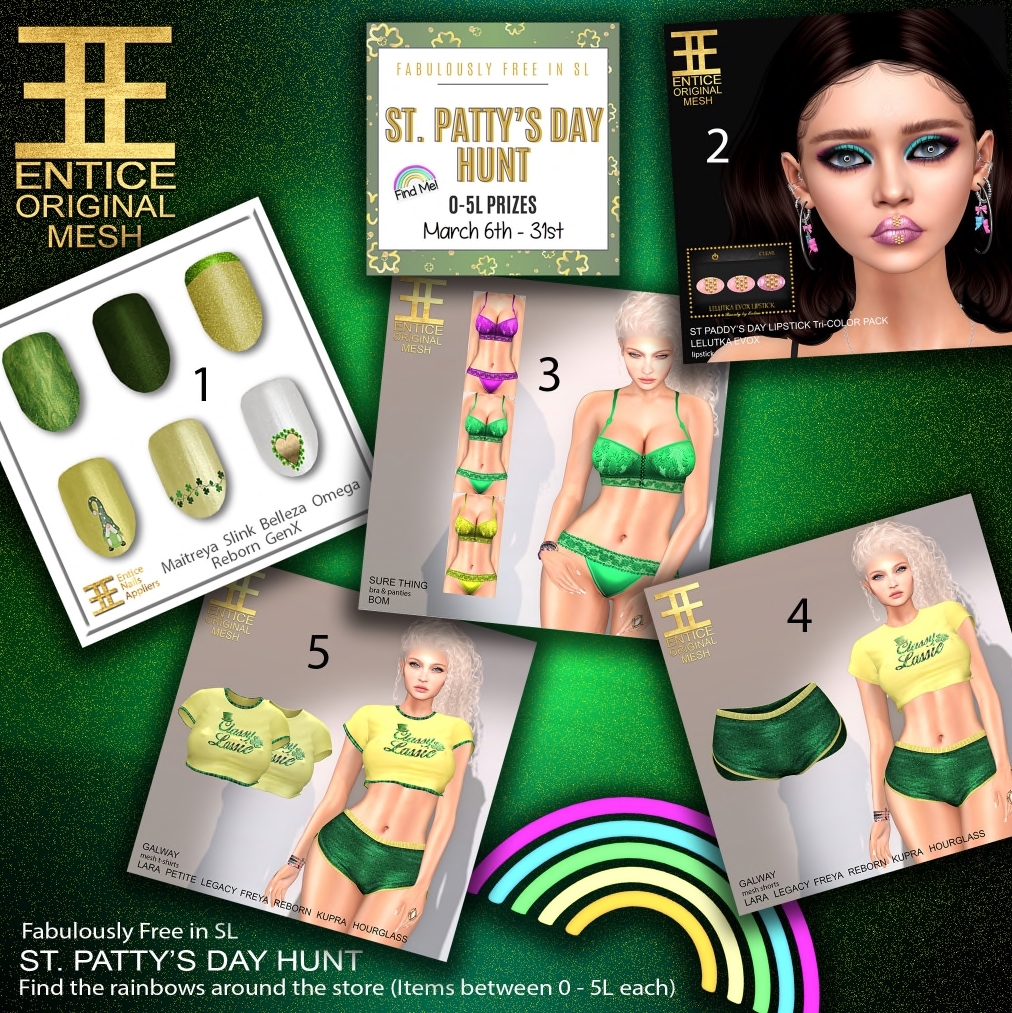 1.) Sometimes we need a cheerleader to give us inspiration.
When you locate "Lose Control", you will have a celebration. (5L)
2.) When you find "Enter Sandman" in a room of lingerie.
You will be happy to know you have not been lead astray.
3.) The next prize is near a Christmas Sweater
Find "Santa Baby" and you will feel so much better (5L)
4.) When you are in the room that offers makeup and beauty
"Electric Stars" will lead you to the booty. (5L)
5.) The last prize you seek loves summer and spring
"Girls Like You" will give you reason to sing! (5L)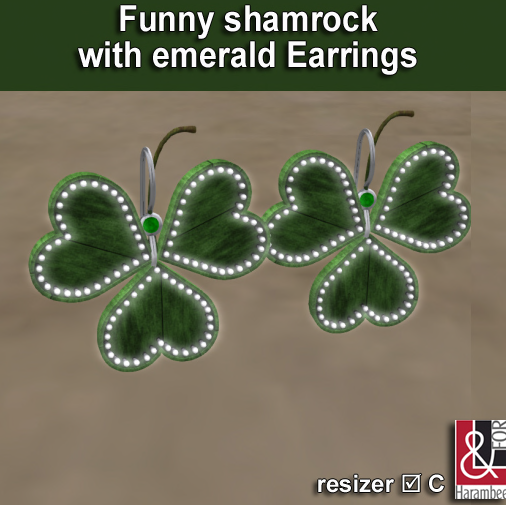 1.) Tree Stump to clear cache! (5L)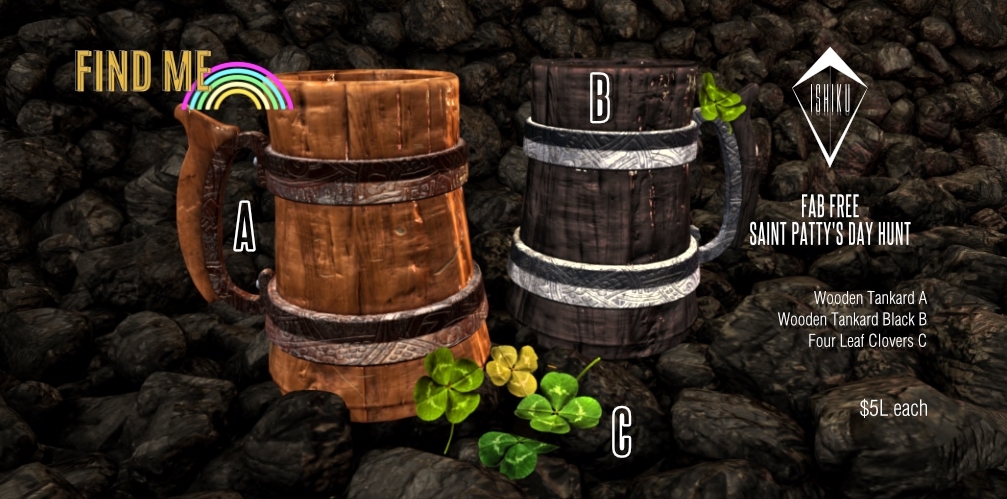 1.) No my shop does not have an ivy problem! Trust me, the growing conditions are terrible. (5L)
2.) Hmm, it makes a decent garnish for the Gala Cocktails (5L)
3.) So, when you look at the display they seem like tiny little balls, but when you actually rez them, they are QUITE big (5L)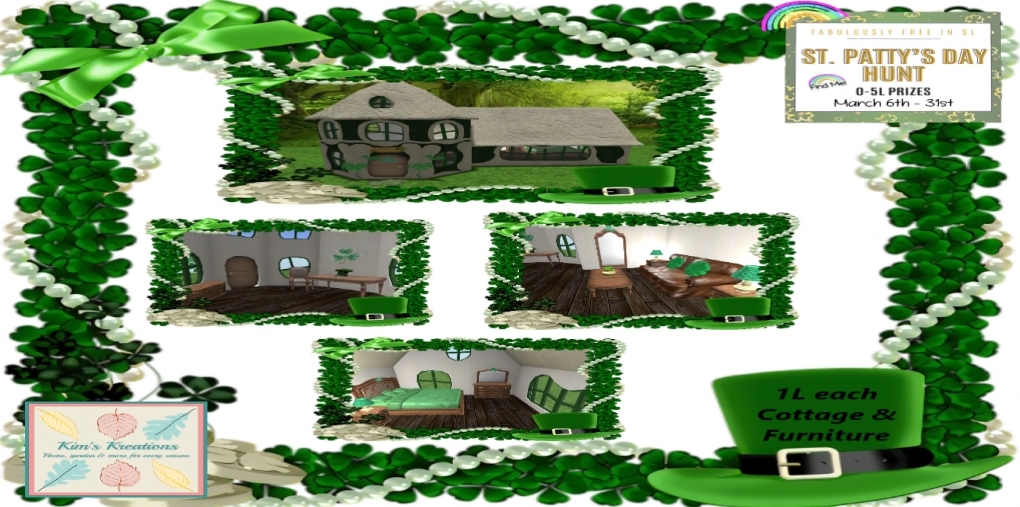 1.) It does compute…you can find me! (1L)
2.) Just Wing it! (1L)
3.) Take a drink break if you have to! (1L)
4.) Get cozy up here! (1L)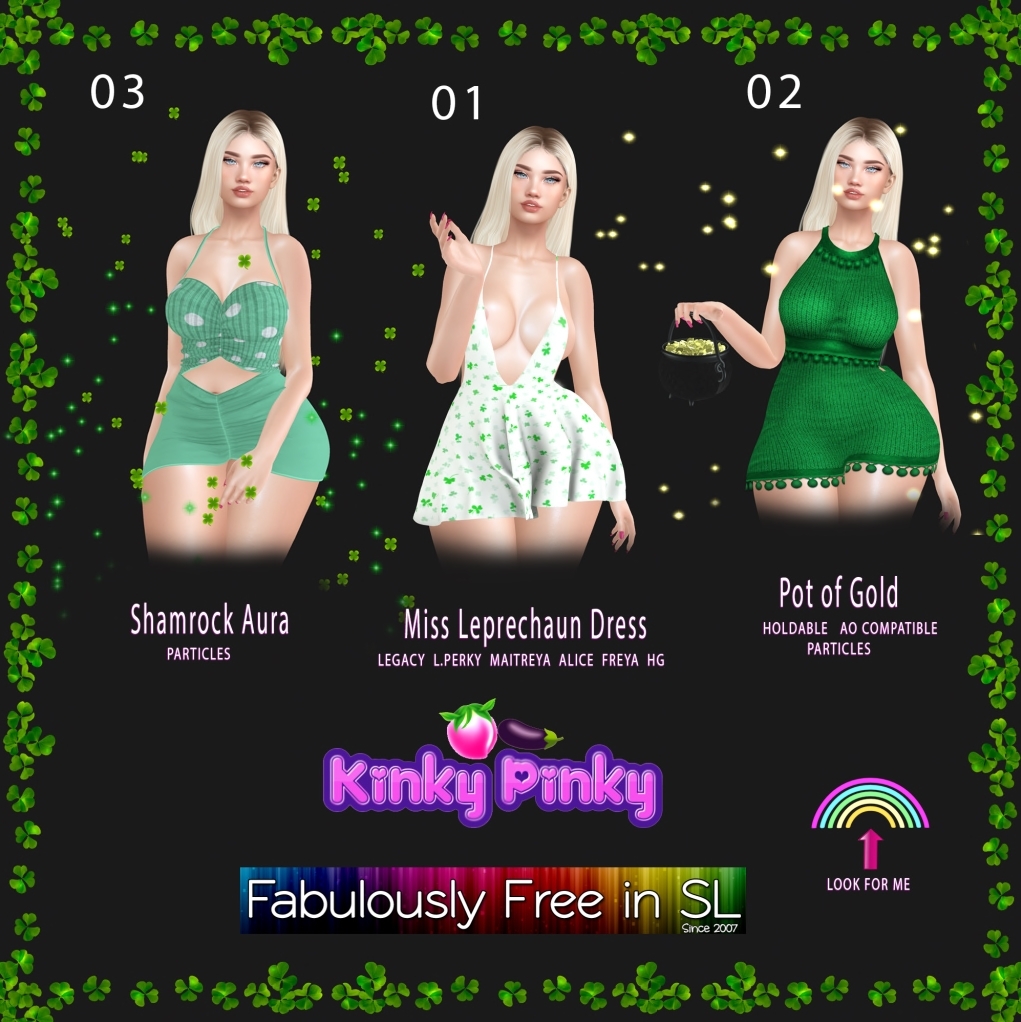 1.) Many Kiosks (5L)
2.) Lots of gifts (5L)
3.) Window (5L)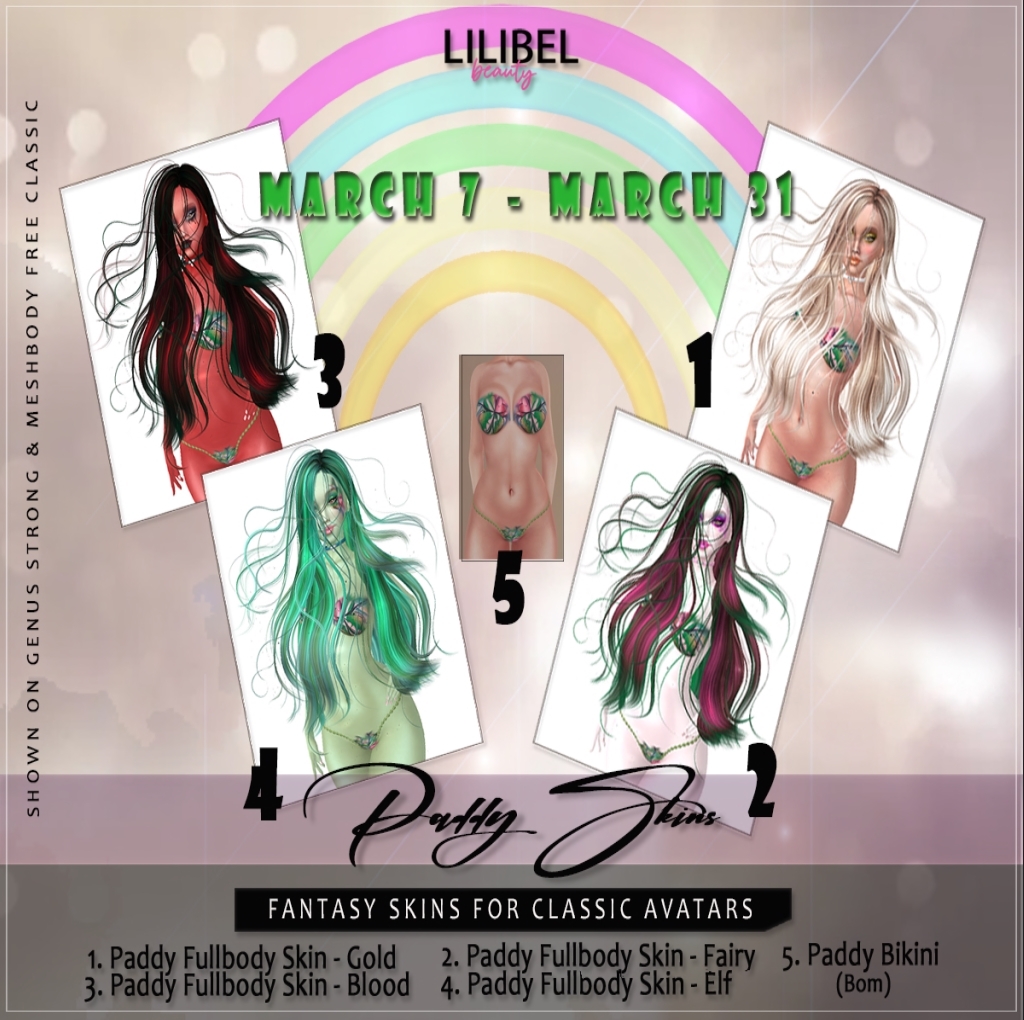 1.) Do you know Eva? Find her. (5L)
2.) Are you tired? Why don't you sit? You can drink a mate. (5L)
3.) Black is beautiful. Not all of these animals will give you bad luck. (5L)
4.) When you arrive the blue Sea Goddess will greet you. (5L)
5.)  If you wanna try something, you can go there. (5L)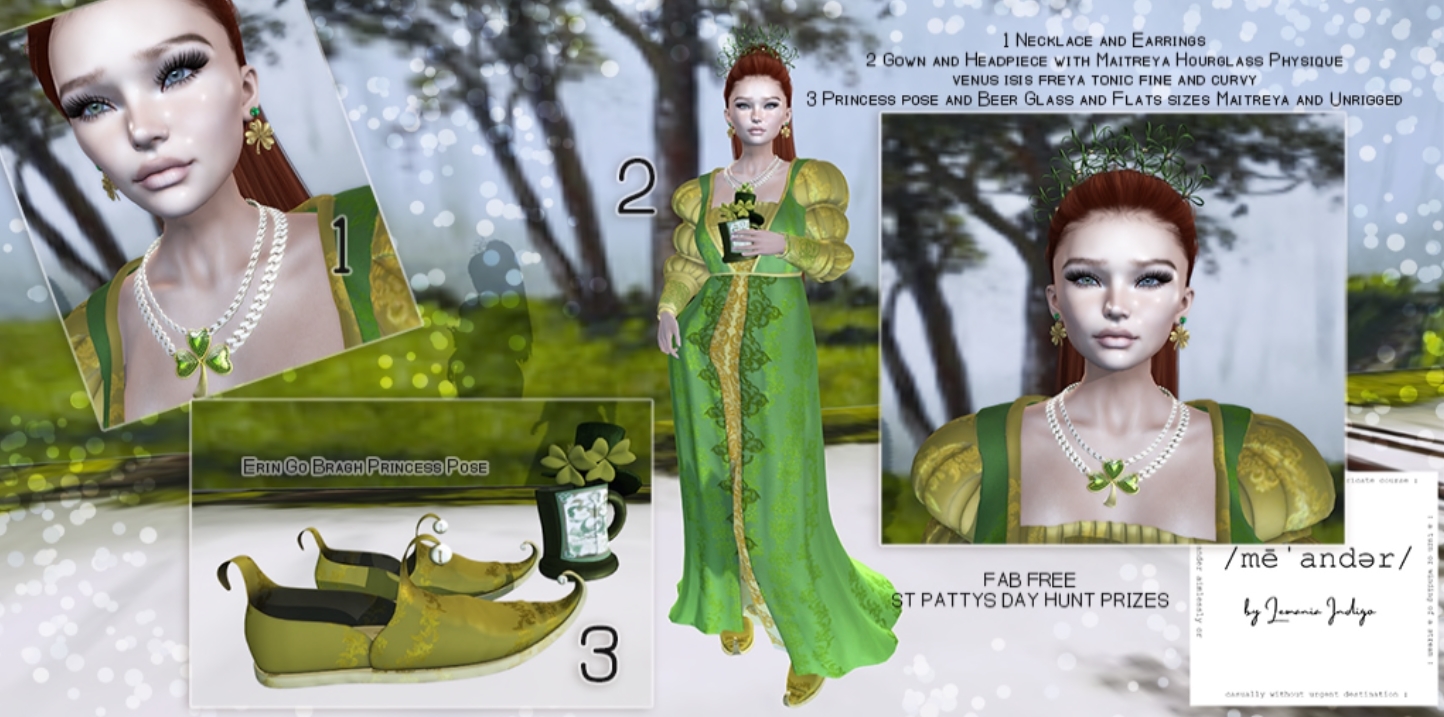 1.) The Queen of Hearts (3L)
2.) The Moon of Blocks (3L)
3.) The Scarecrow (1L)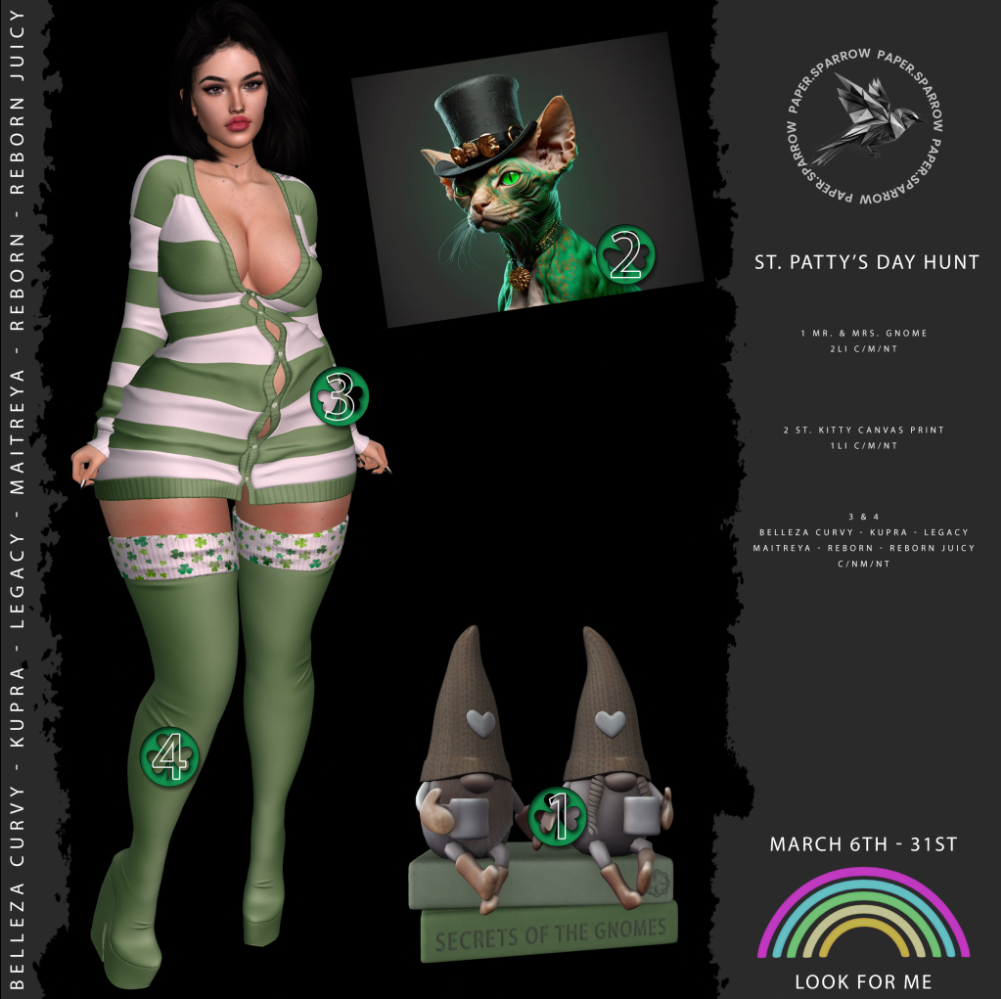 1.) Mr. Rex is keeping an eye on it (5L)
2.) You can find me relaxing on a stone left turned. (5L)
3.) Hidden within the roses. (5L)
4.) Find me where the Weekend Ends (5L)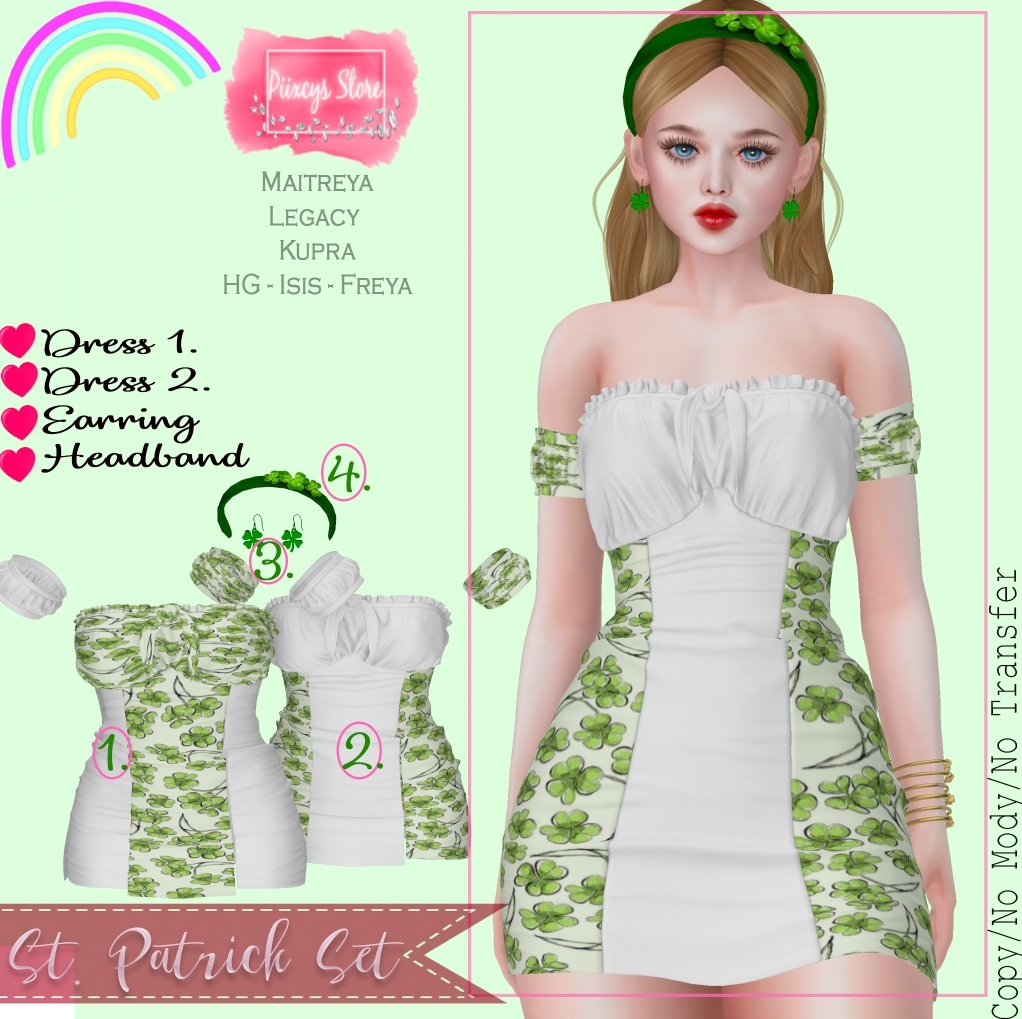 1.) What's New? (5L)
2.) Don't leave me on the Shelf! (5L)
3.) Coffee or Tea? (3L)
4.) Check out! (3L)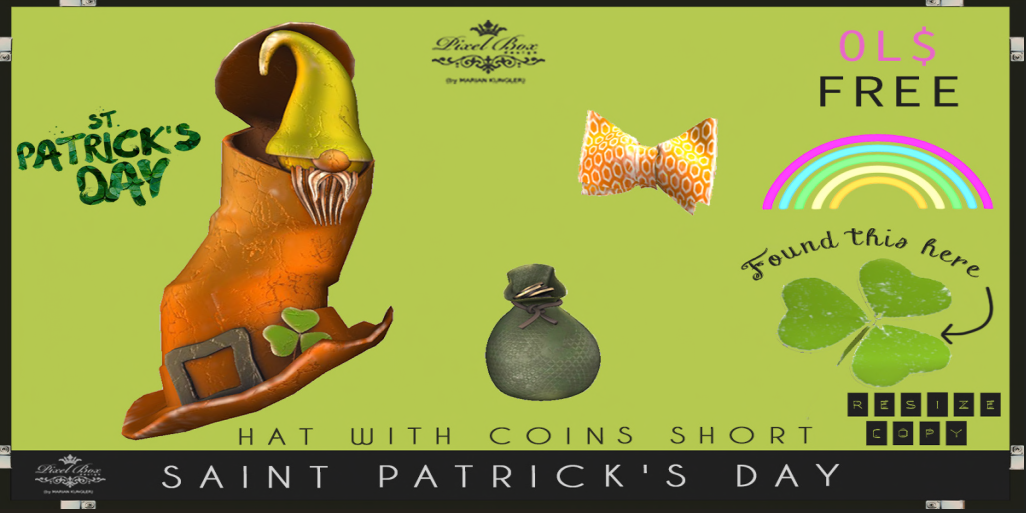 1.) Find the clovers! People say you'll be lucky! (0L)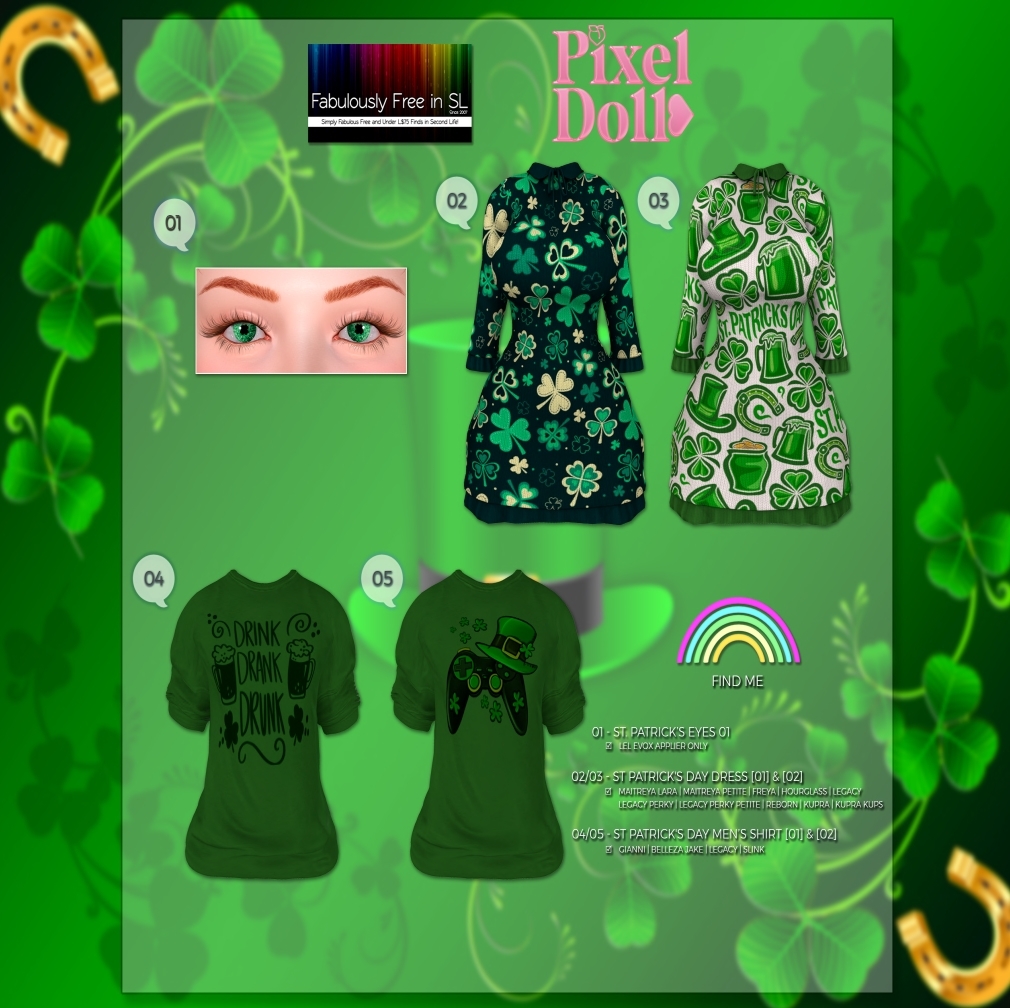 1.) Modelling glasses (5L)
2.) Checking the files (5L)
3.) Trying on these gorgeous heels (5L)
4.) In your heart (5L)
5.) Around perfumes (5L)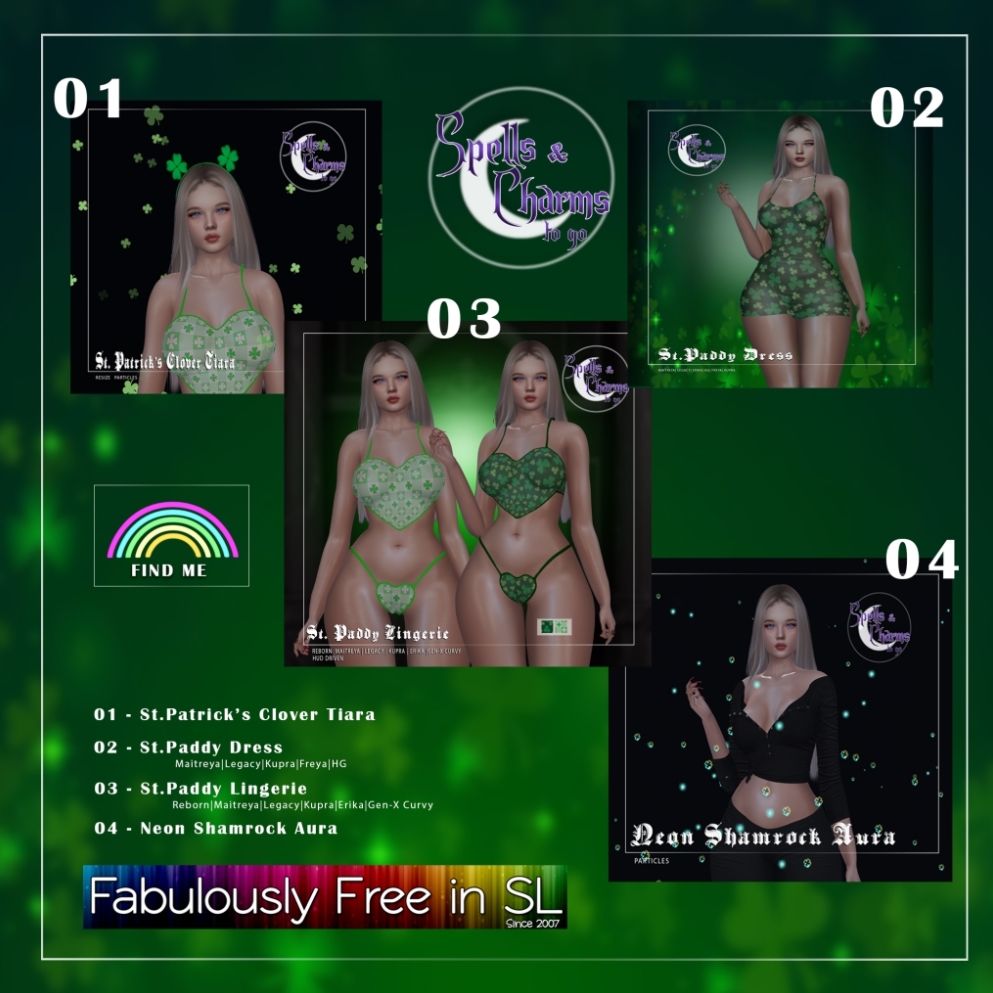 1.) Help! Don't bite me! (5L)
2.) Napping with my buddy (5L)
3.) Witch Shop (5L)
4.) You'll see me when you climb up (5L)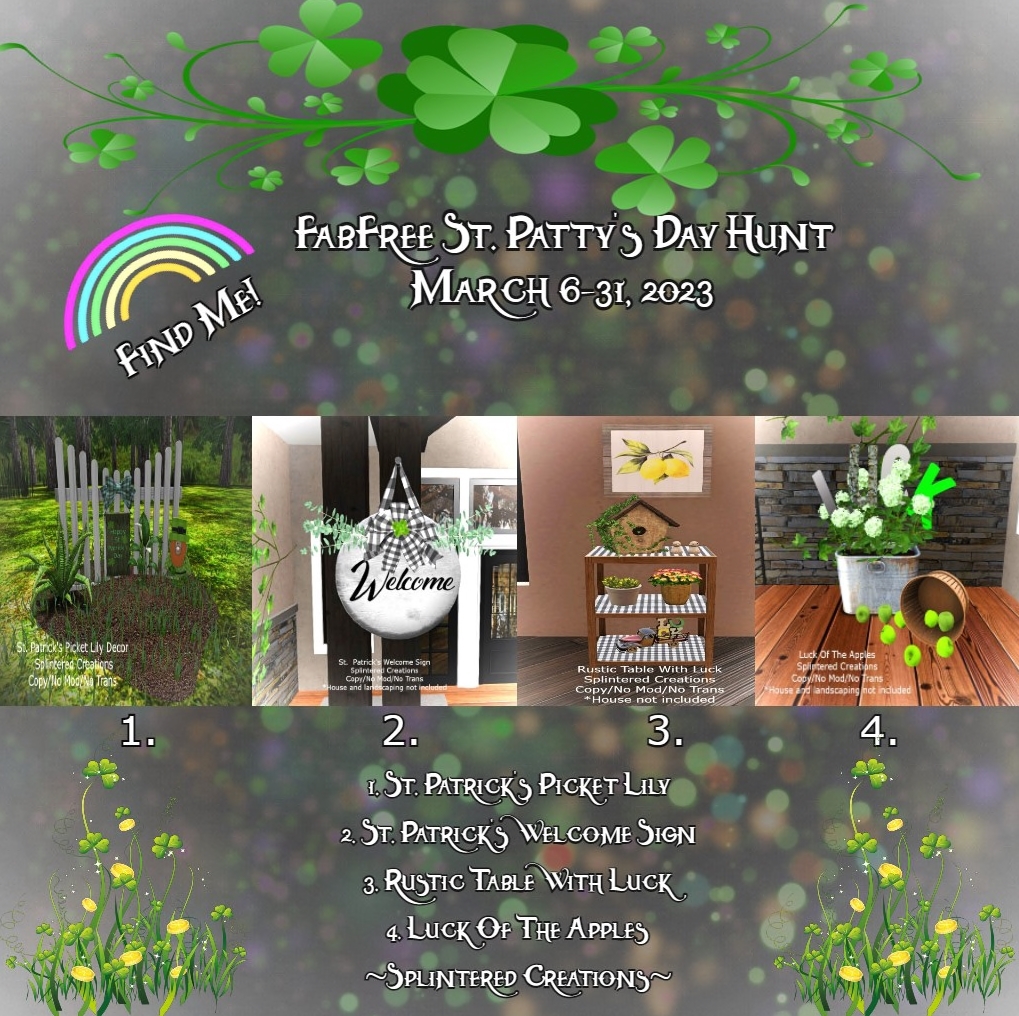 1.) I look good with this other neon. (5L)
2.) Over a stack of my colors, a symbol of love. (5L)
3.) I'm so lucky to be surrounded by gifts (5L)
4.) Do you need a Redelivery? (5L)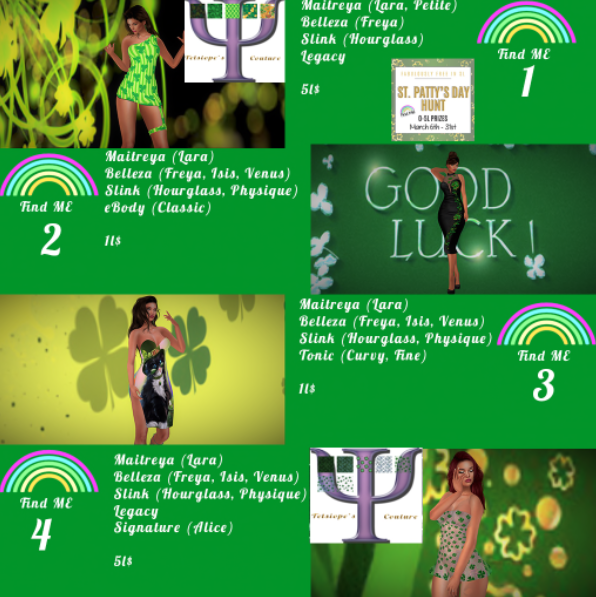 1.) Big brother (5L)
2.) Sharing is caring (1L)
3.) Smells good (1L)
4.) Some groups are forever (5L)
Other Participants Include…
You will be able to see these prizes on Flickr HERE
1.) Go to the male shop I need a hooded jacket for the raining days (0L)
2.) Go to the female shop: It is time for my roll neck dress its so cold outside! (0L)
1.) Stomp it! (5L)
2.) Say what? (5L)
1.) Beneath Elfin Herb (0L)
2.) Below the Sunflower Patch (0L)
3.) Above Glittering Blossom (0L)
1.) Freebie Time (5L)
2.) Cashing out of a time (5L)
3.) Yes! Denim (5L)
1.) You will find me lurking behind a dotty cushion! (5L)
2.) Are you feeling Lucky?! (5L)
3.) Good things always Register! (5L)
4.) Coffee is my life blood! (5L)
5.) When I think soul, I think Vintage! (5L)
1.) Have you checked the forms? (5L)
2.) Hide it in the cabinet! (5L)
3.) Here, fishy fishy…  (5L)
4.) Let's play some music! (5L)
1.) When God Closes a Door He opens a window (5L)
You will be able to see these prizes on Flickr HERE
The FabFree St. Patty's Day Hunt is Sponsored by…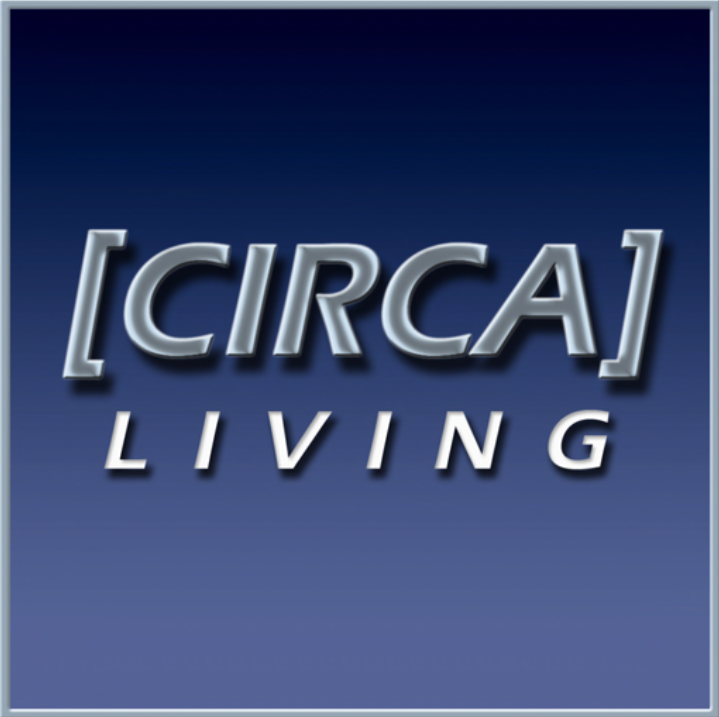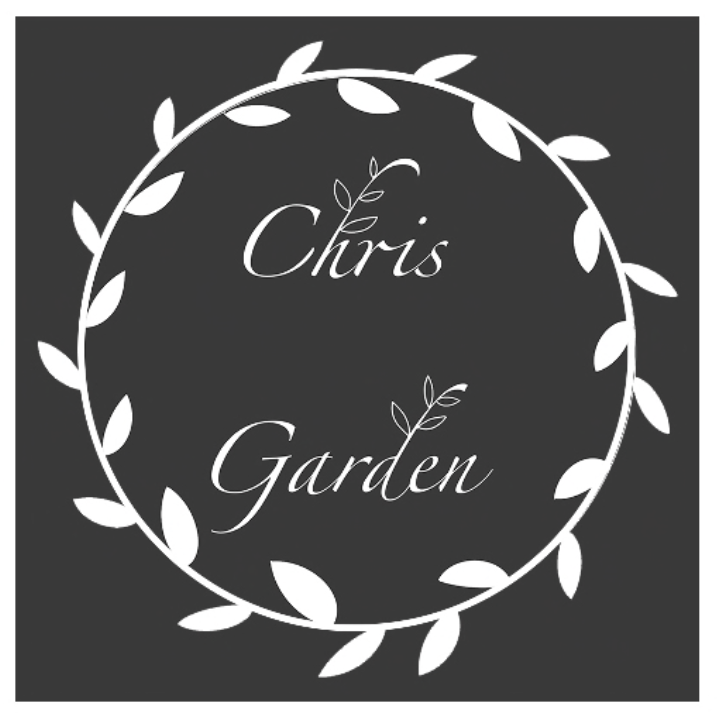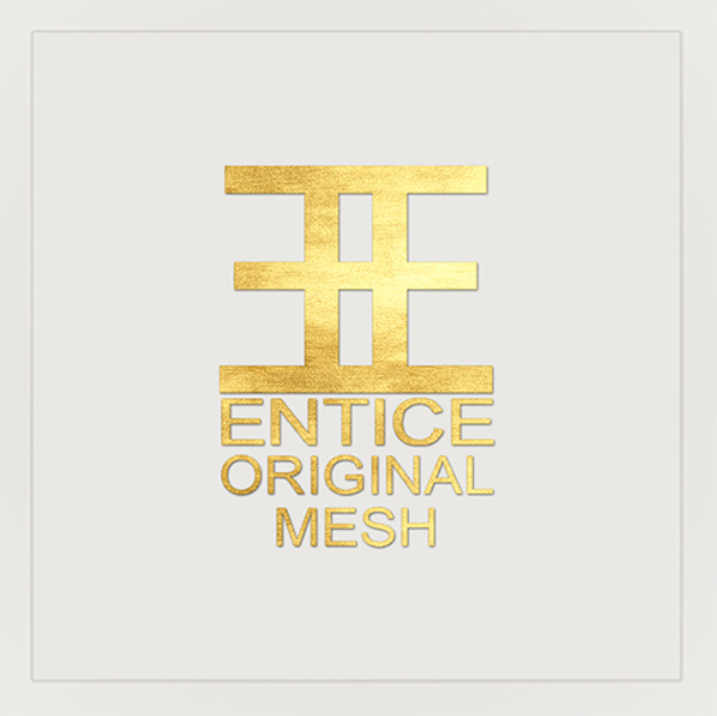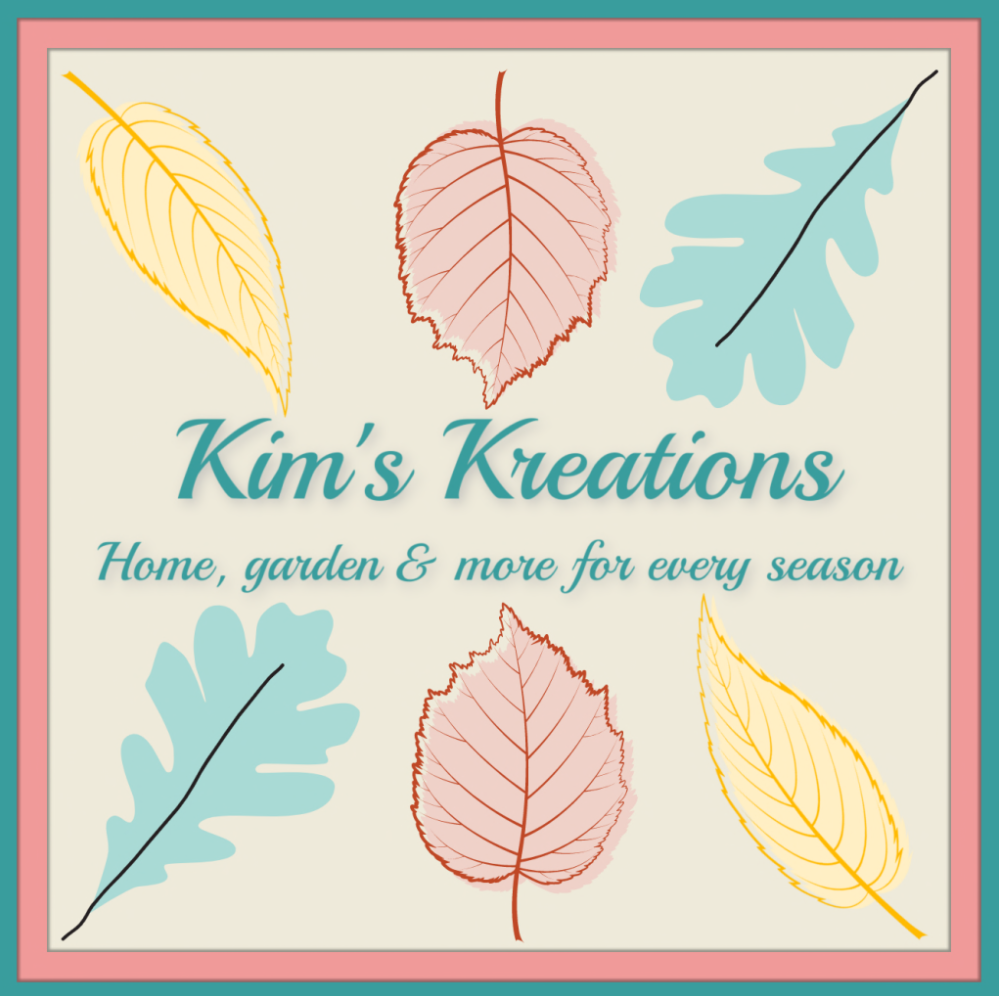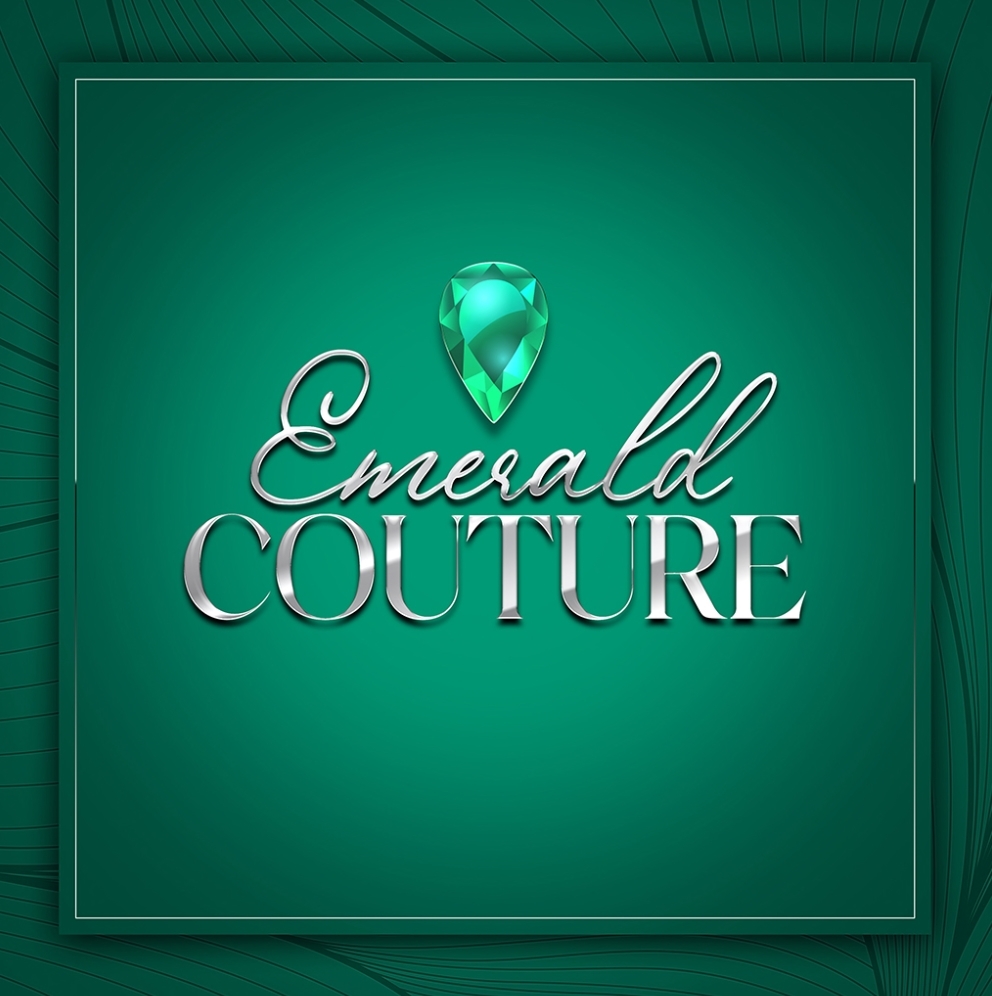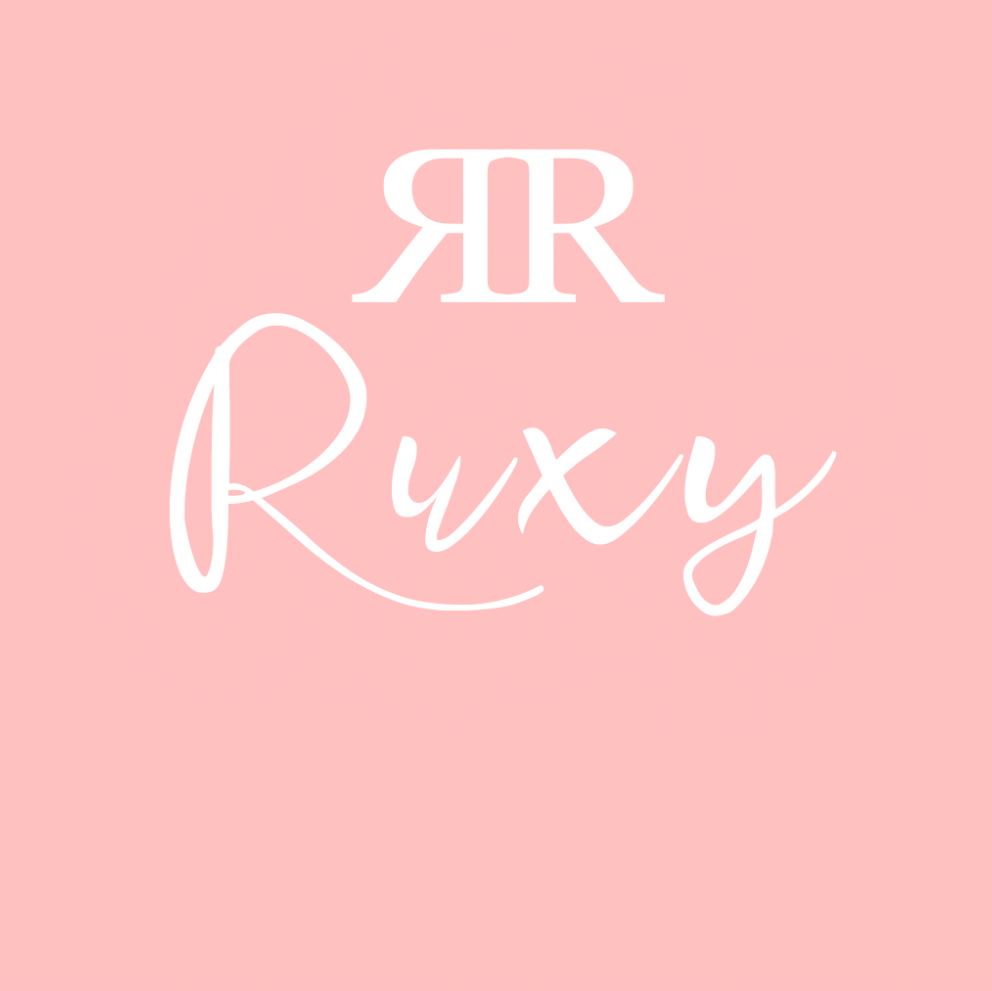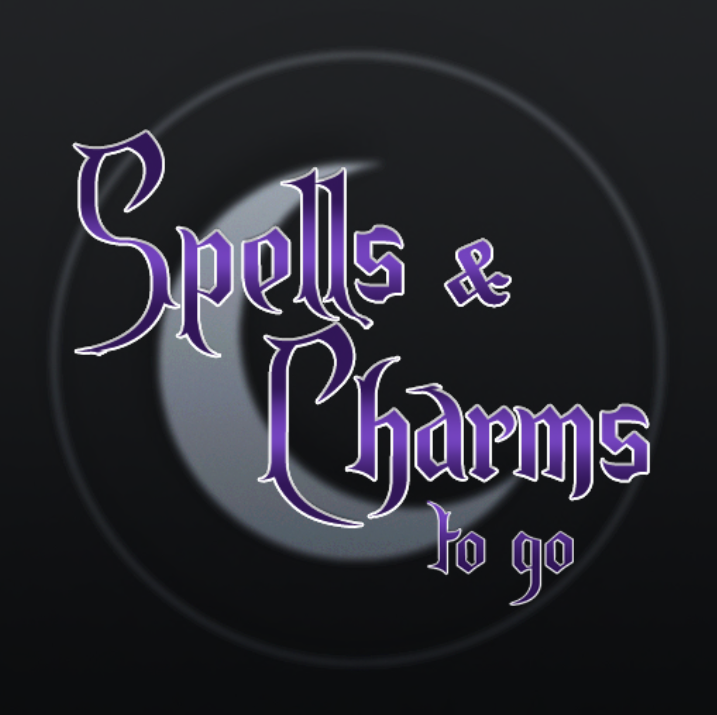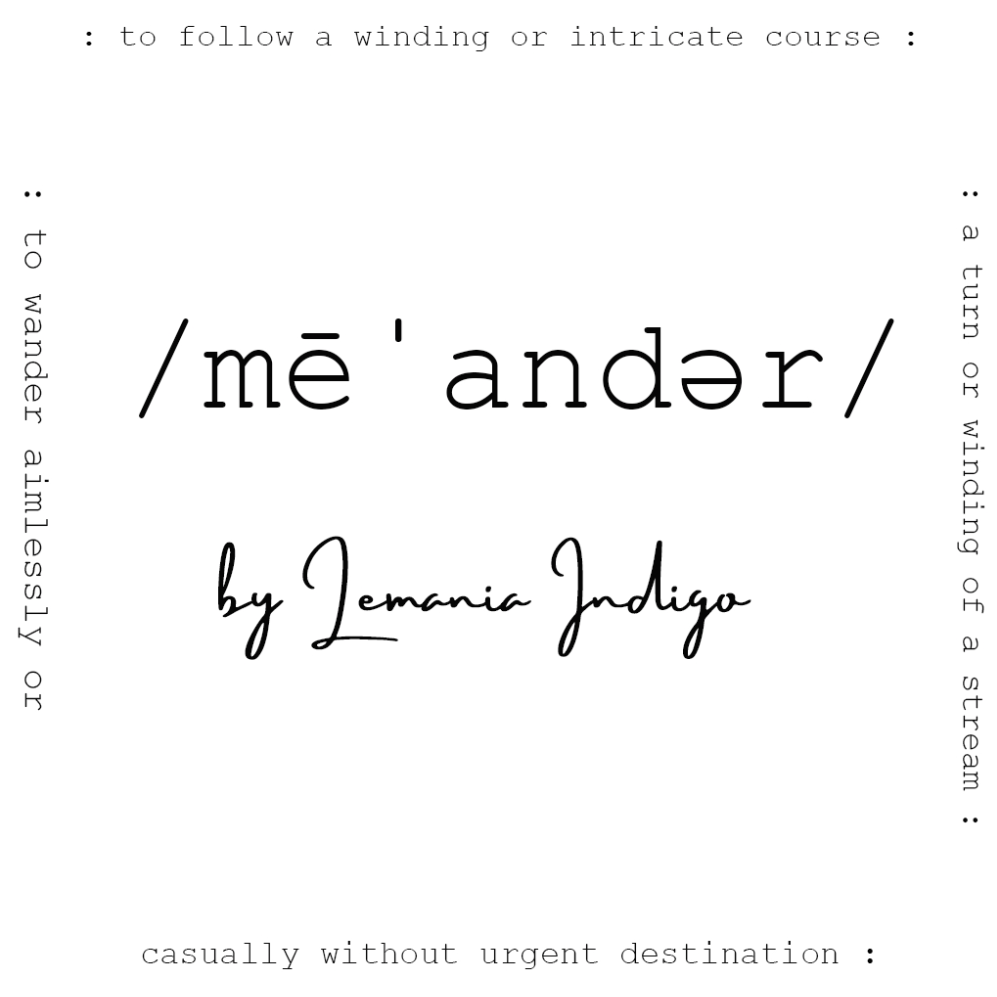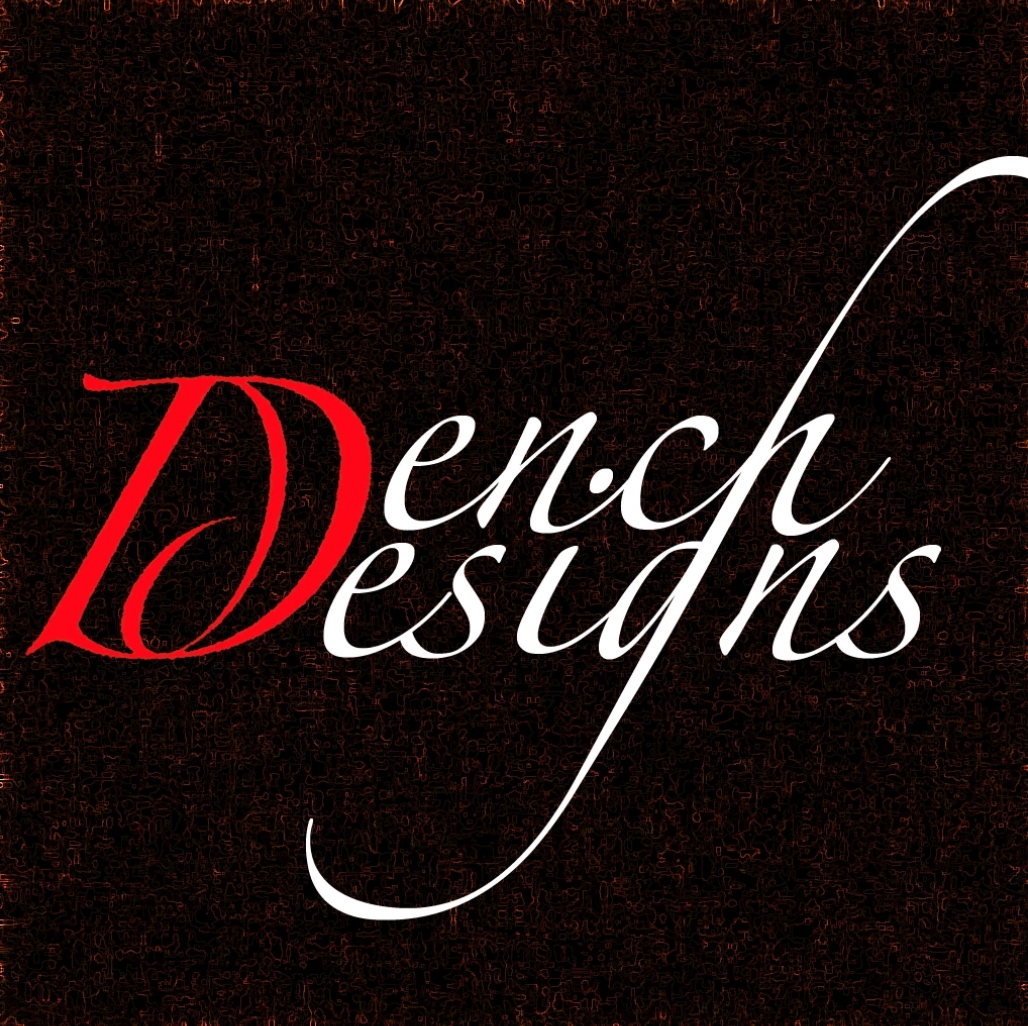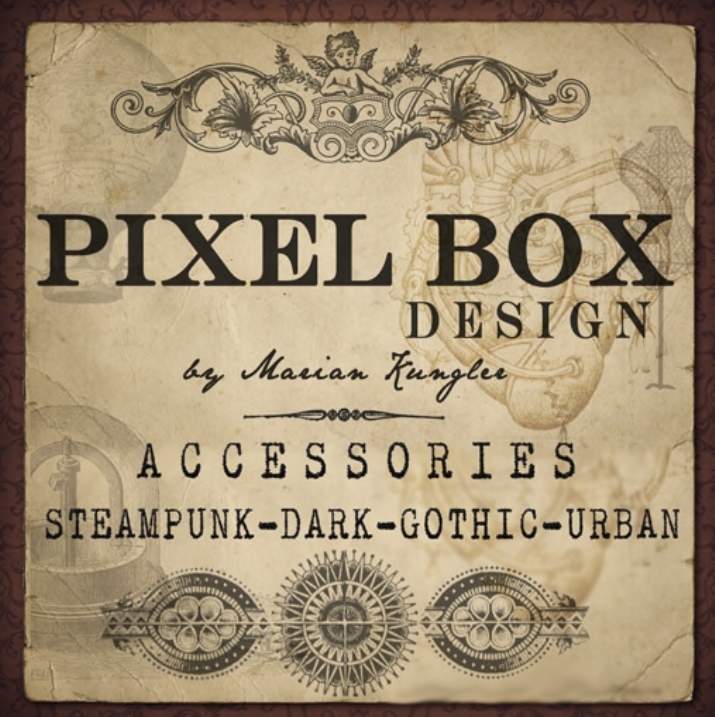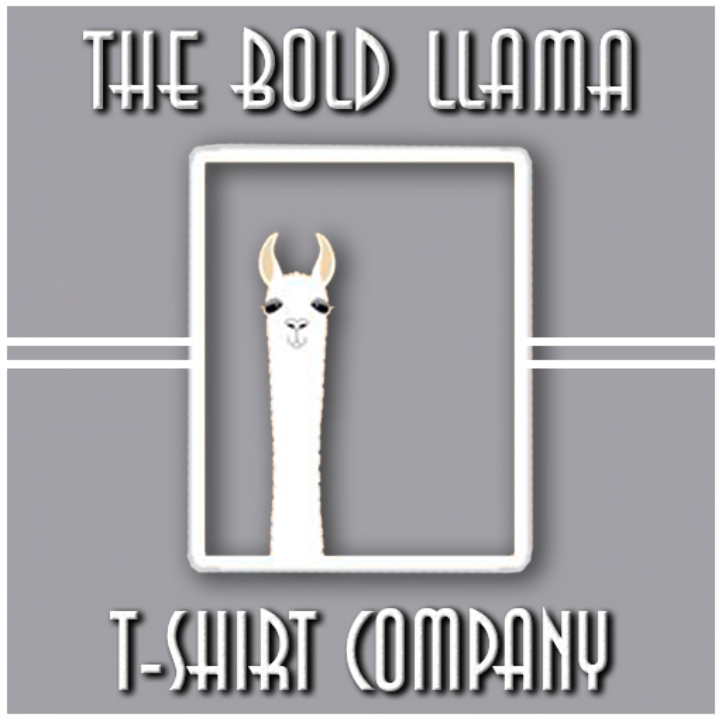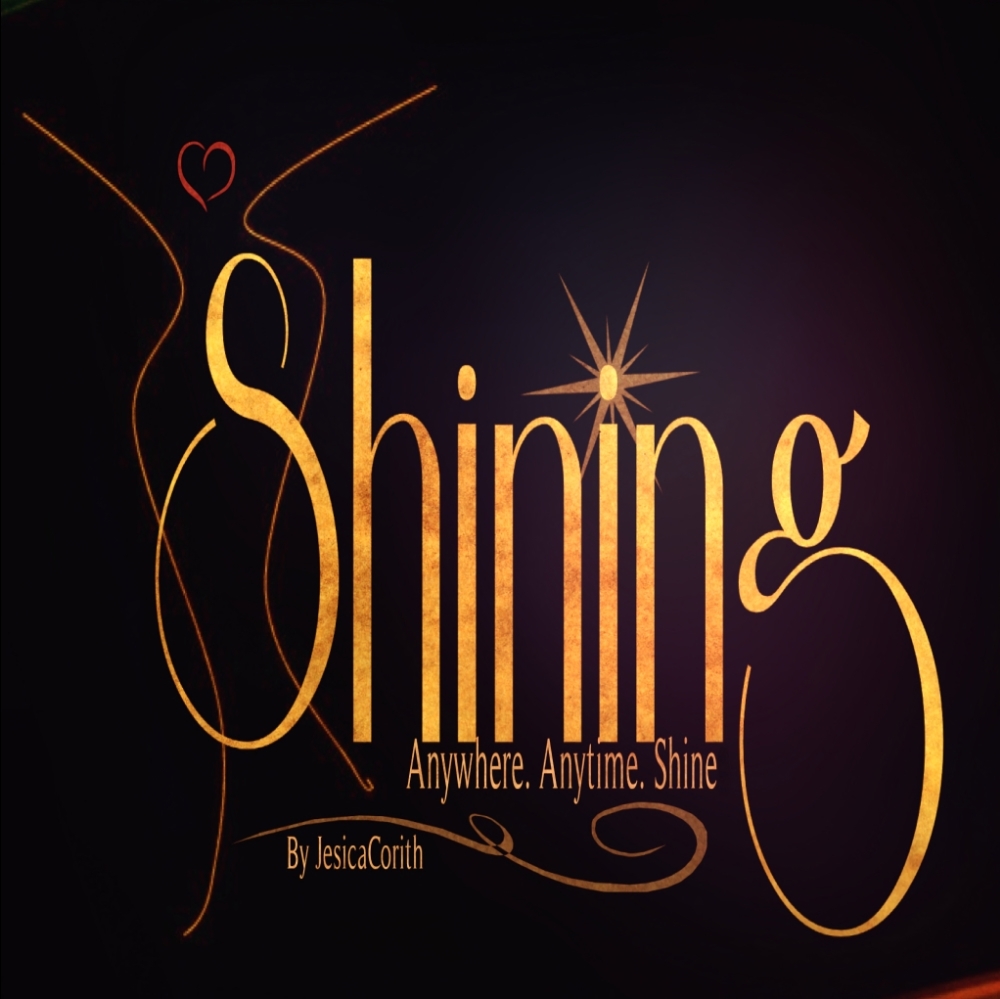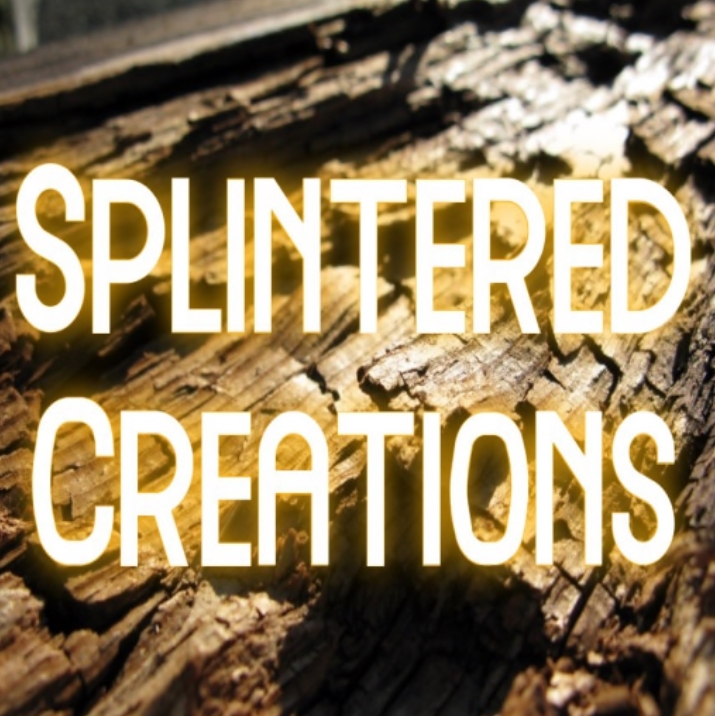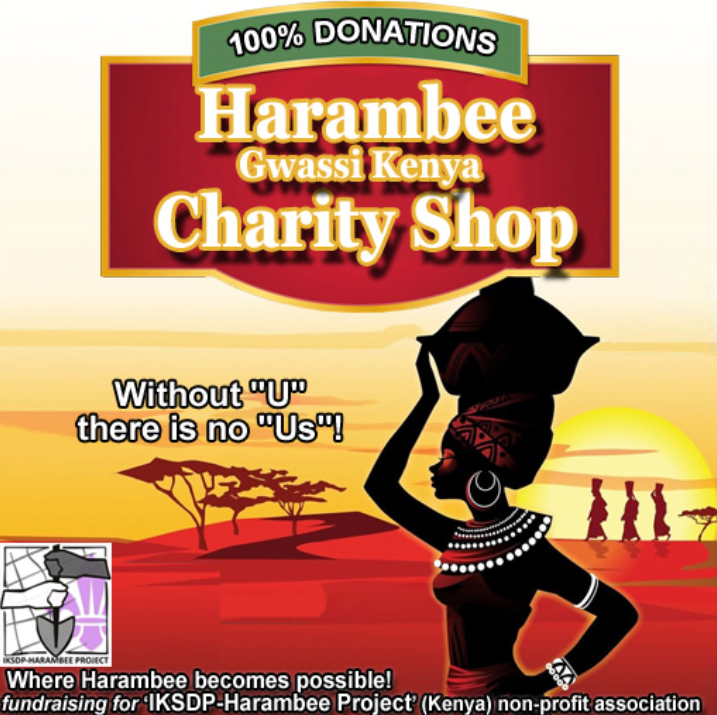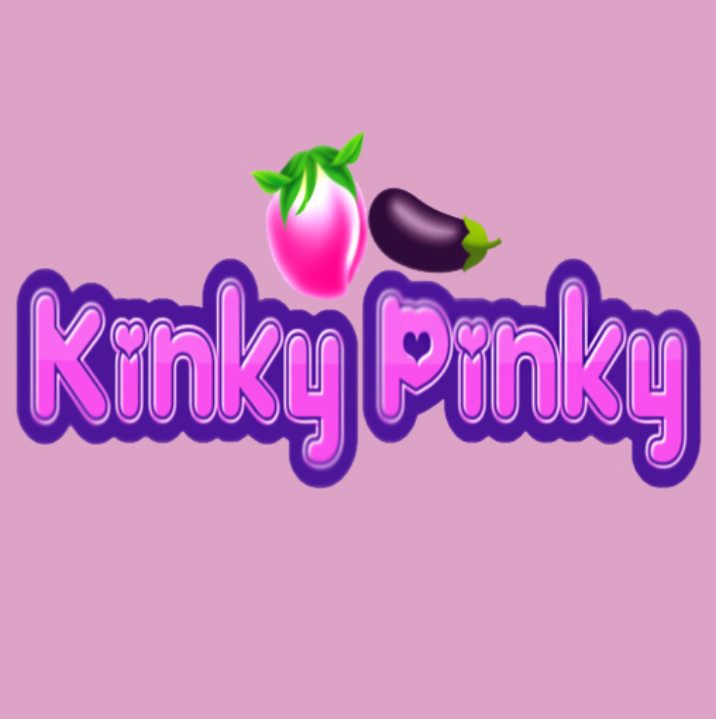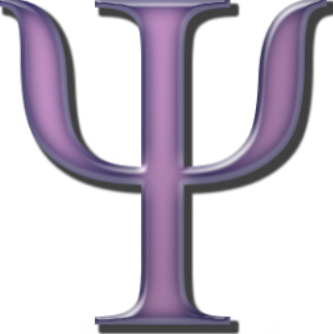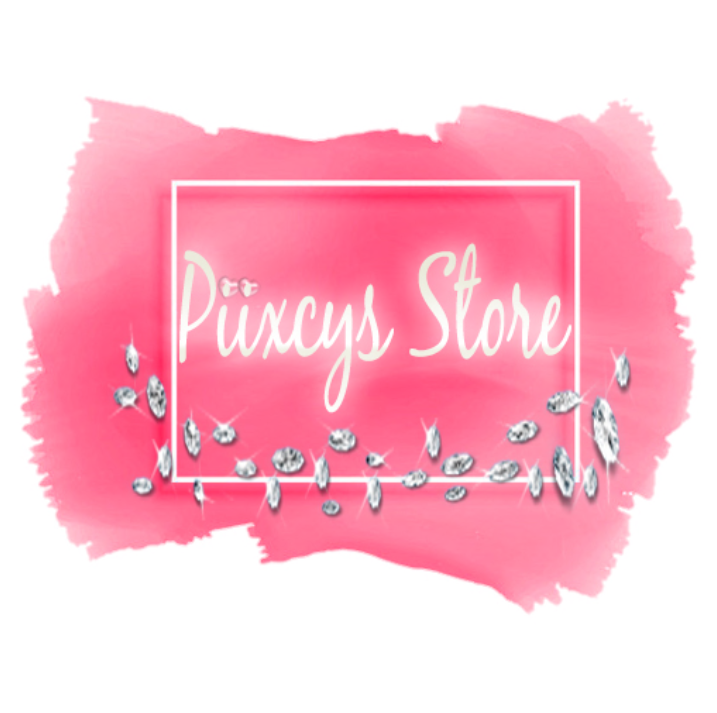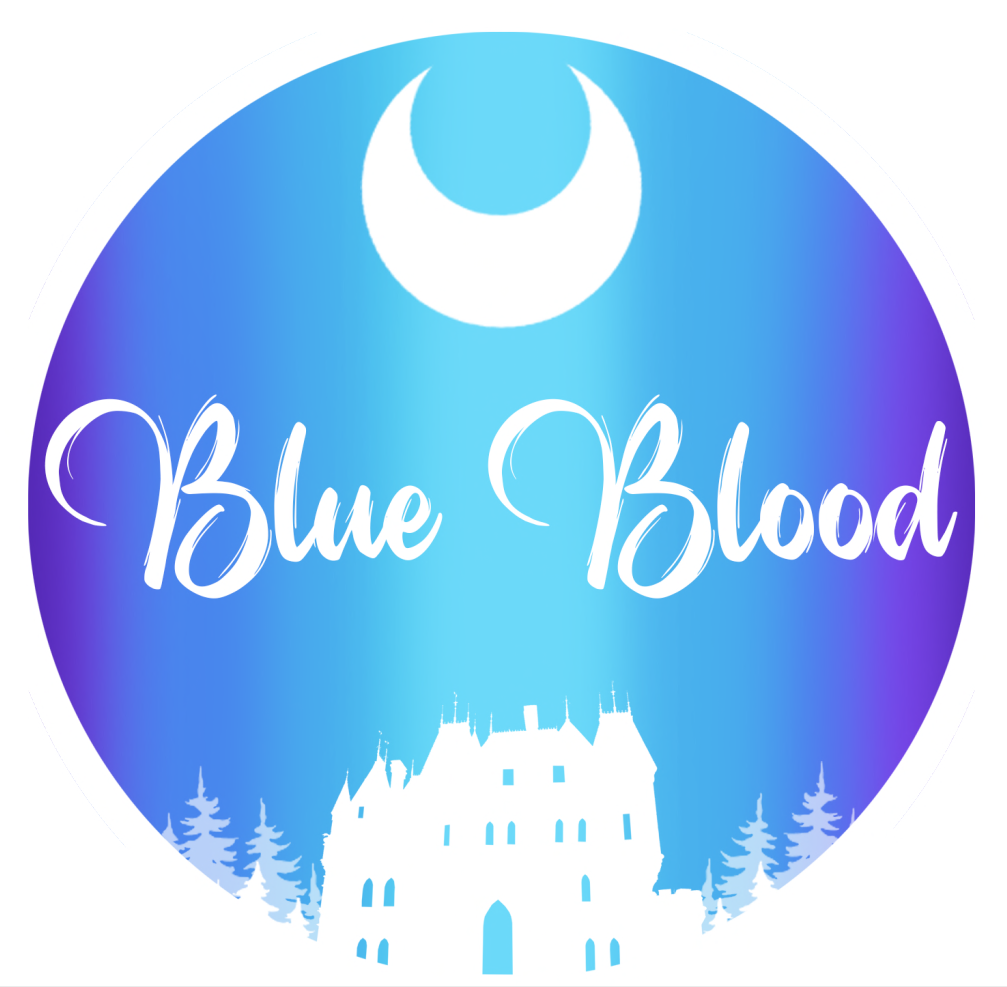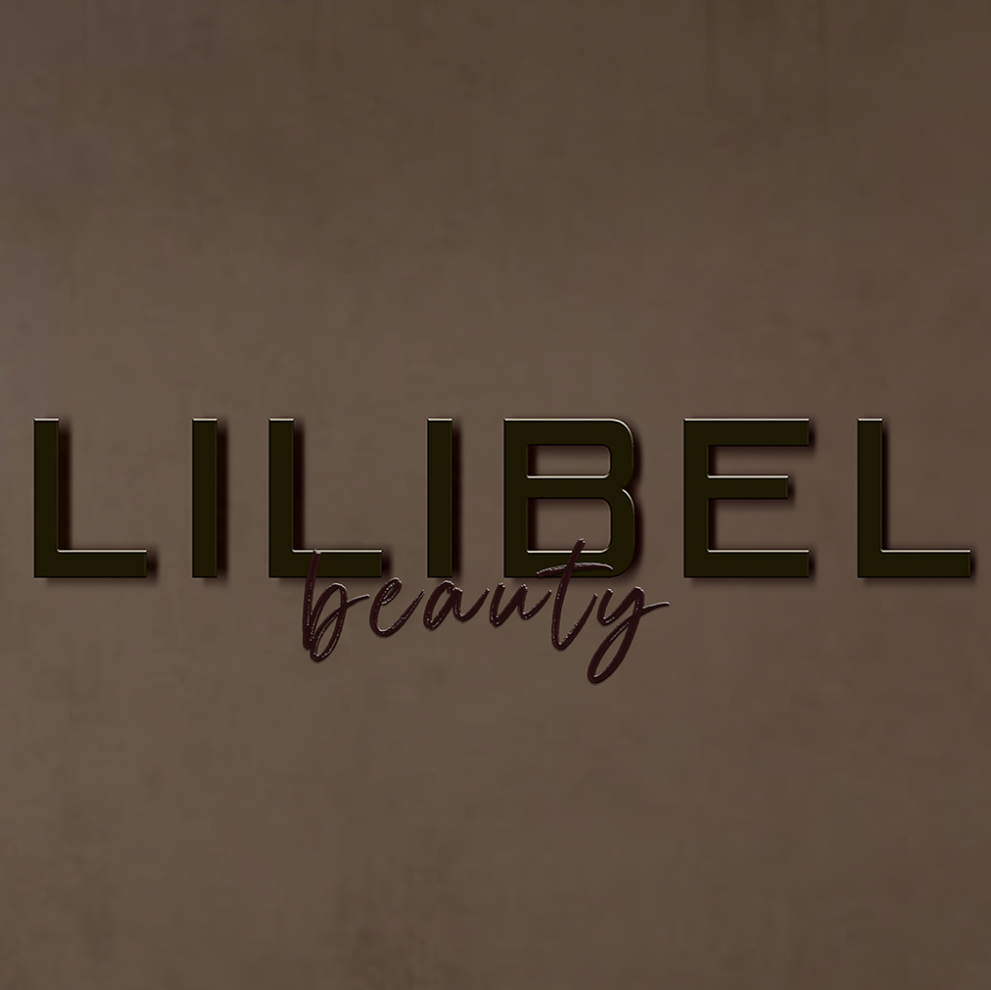 Other participants include…
Poeme, Amazing Creations, Grumble, Lunaria, Scafall, Snappy Wears…
____________________________________________