Do you know what a manic pixie dream girl is?  Apparently, she's the type of girl with brightly coloured hair, whimsical attire and a general tendency to teach protagonists important life lessons.  Ok, so she's a bit of a movie trope, but that doesn't mean you can't aspire to the whole aesthetic a bit, right?  Well, that's what I'm sorta going for today, with a little more emphasis on the pixie side of things!
50!
The FLF Birthday Bash kicked off yesterday, and I promised I'd show you some of the items that are for sale for just 50L as well.  This is a super great event, from the deals, to the free gifts to the sim design.  It's awesome.  Anywhos, here's what I've put together today:
50L top and 50L skirt by Entice sized for Kupra, Legacy, Maitreya & Maitreya Petite
50L wings by LuluB! in several different lovely colours
50L bag by C'est la Vie
50L Nails by Wareta sized for Reborn, Kupra, Legacy & Maitreya
The FLF Birthday Bash is running until September 2nd, so you have lots of time if you can't get in yet.  It's popular, but don't despair…you'll get in!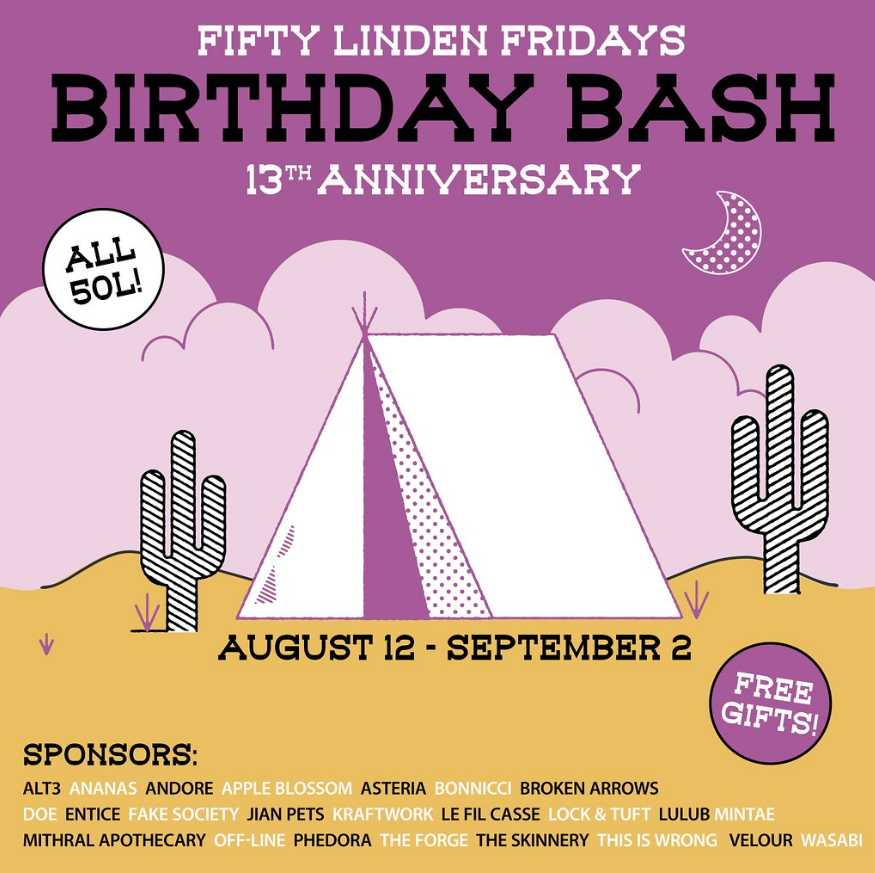 xox
Aline
ps: My fave manic pixie dream girl?  Ramona from Scott Pilgrim vs. The World.
Aline is Wearing…
Clothes
Top – Entice Cherry Popsicle (50L @ FLF Birthday Bash)
Skirt & Panties – Entice Cherry Popsicle (50L @ FLF Birthday Bash)
Wings – LuluB! Constellica (50L @ FLF Birthday Bash)
Bag – C'est La Vie Lotty (50L @ FLF Birthday Bash)
Earrings – Ysoral Luxe Earrings
Body   
Mesh Body – Maitreya Lara
Mesh Head – Lelutka Cate
Skin Applier –  Glam Affair Cate
Eyebrows– Jumo Britani
Eyes– Euphoric Dolly Babe Eyes
Tattoo – Sn@tch Filigree Sternum Tattoo
Eyeshadow – Alaskametro Cairo
Lipstick – Lelutka Cate
Nails – Wareta Gyaru (50L @ FLF Birthday Bash)
Hair – Magika Ash
Pose – Elephante Poses Hold
Sim – Private