Free Group Gift/Group is Temporarily Free to Join @ TOG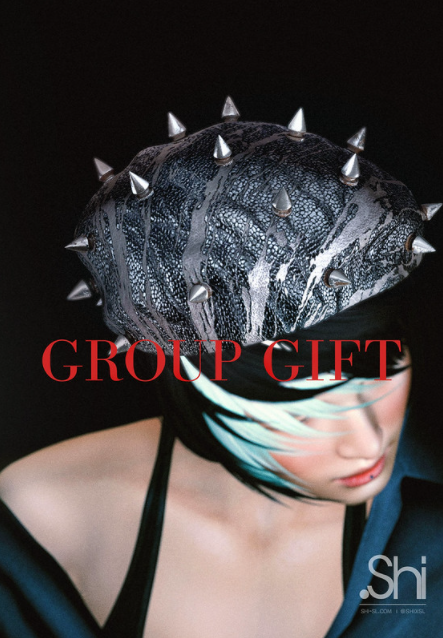 Free Group Gift/Group is 200L to Join @ Shi
Sintimacy and SHi have some wonderful sexy clothes and accessories available.
At Sintimcay you can pick up not one, but several very sexy swimsuits in two styles. The first is a two-piece that comes in six luscious colours.  The other is a one-piece that is avilable as a freebie in black only.
SHi has two freebies: boots and a fully scripted collar. I haven't shown the collar in this post because, well, Hawk kept playing with it while I was trying to get a picture of it. Bad Hawk! The boots are very well made sculpted boots that coordinate perfectly with your favourite black latex outfits. The boots and collar are a little hard to find, but if you use the map function on tyour SL toolbar and follow the crowd, you should find them ok.
Hair and skin in these pictures are past freebies from Bishwear. The pumps shown with the one-piece are the group gift from Maitreya, they come in a myriad of beautiful colours, but I've shown the black one with the Sintimacy swimsuit. These pumps are as beuatifully crafted as all of Maitreya's shoes are.
SHi:   http://slurl.com/secondlife/Jeulmun/216/217/739
Sintimacy:   http://slurl.com/secondlife/Fashion%20Paradise%20dAlliez/163/160/23
~Shang