I've got a quick nip into the land of Halloween glories today, FabFree!  It's creepy, it's cute, and it's all happening at FLF-o-Ween!
Spoopy!
FLF is back with an awesome event: FLF-o-Ween, and I am just so excited about it!  It's time to dive into piles of awesome 50L items, and plenty of gifts!  If you went to FLF's birthday, it's just as awesome, but with a spooky bent.  To get the gifts, just join the free FLF group and they'll be yours! Here's what I'm showing you today:
50L leggings by Mug sized for Maitreya, Maitreya Petite, Maitreya Flat, V-Tech, Legacy Perky, Legacy, Freya & Kupra
50L sweater by Mug sized for Maitreya, Belleza, TMP & Kupra (with several bulge options)
50L pumpkins by What Next
FREE pumpkins in urns by What Next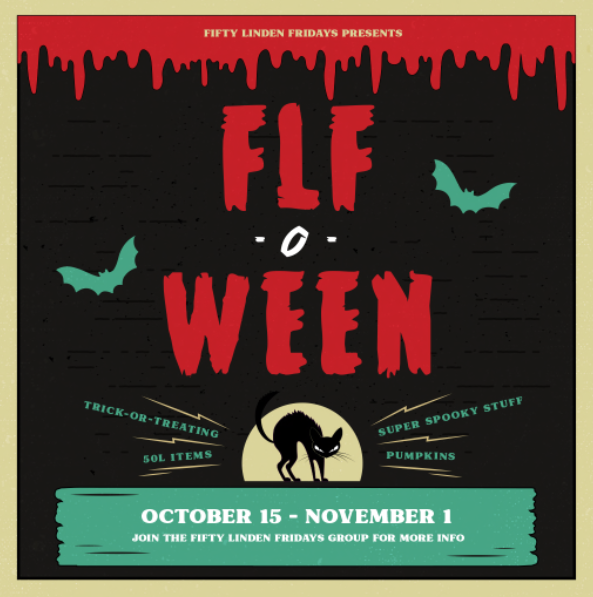 FLF-o-Ween is running until November 1st, so don't despair if you can't get in right away!
BOO!
xox
Aline
Aline is Wearing…
Clothes
Top – Mug Halloween Leggings (50L at FLF-o-Ween)
Leggings – Mug Pumpkin Sweater (50L at FLF-o-Ween)
Shoes – Pure Poison Vanya
Body   
Mesh Body – Maitreya Lara
Mesh Head – Lelutka Cate
Head Applier –  Glam Affair Cate
Eyebrows– Jumo Britani
Eyes– Euphoric Dolly Babe Eyes
Tattoo – Sn@tch Filigree Sternum Tattoo
Eyeshadow – Pout! Day & Night Liner
Lipstick – Lelutka Cate
Nails – Maitreya Lara
Hair –  Wasabi Soda
Pumpkins – What Next Cute Halloween Pumpkins ((50L at FLF-o-Ween)
Pumpkins in Urns – What Next Halloween Topiary (Free Gift @ FLF-o-Ween/Group is Free to Join)
Sim – Private