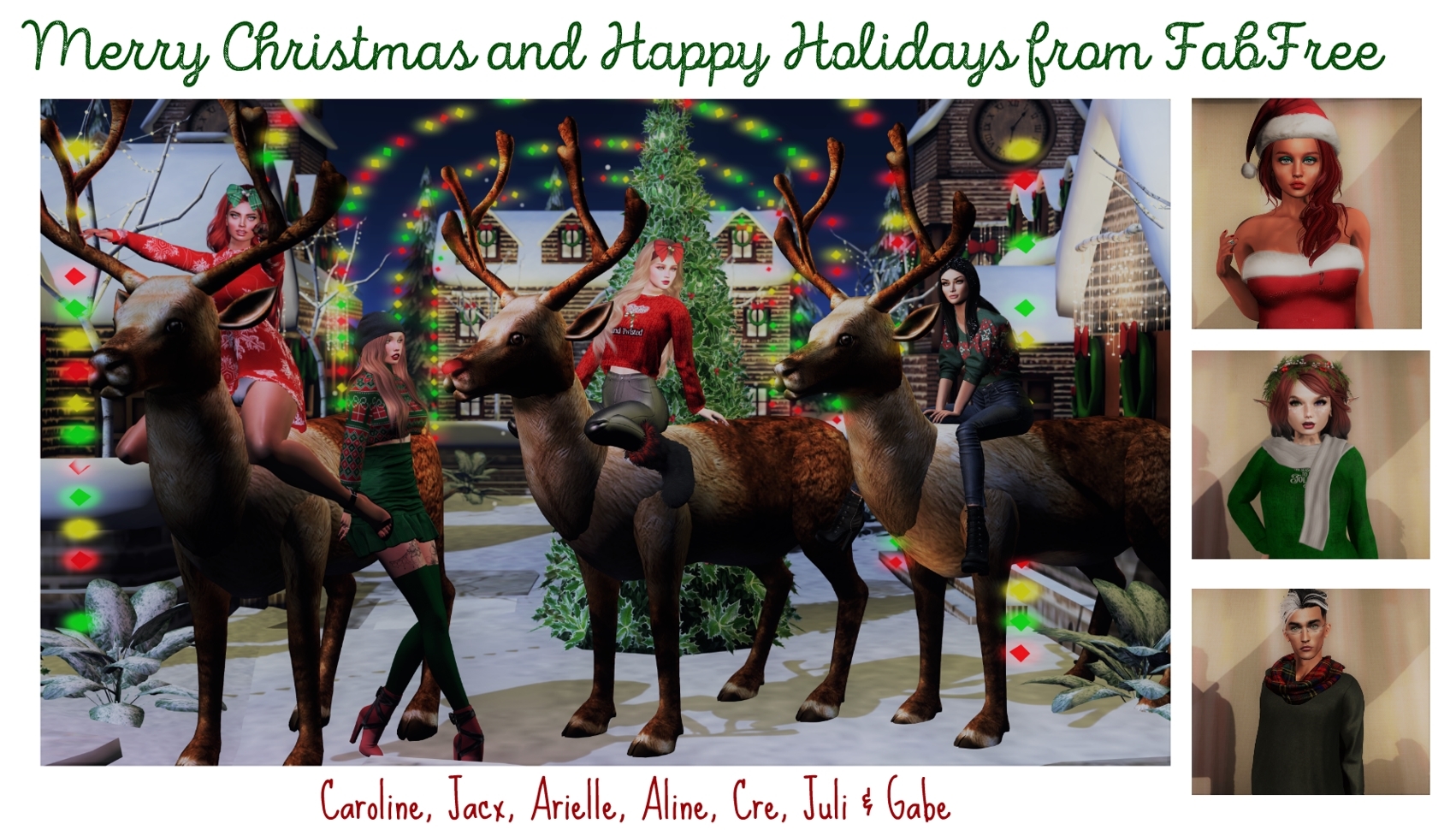 To our dear FabFree readers, group members, designers, chat mods, volunteers and friends…
We wish you all the best this season!  Thank you for being here, reading our rants, sending us great finds, commenting, and being a part of the FabFree family.  We are ever so grateful that you take the time out of your day to be here with us and we hope that we bring you a bit of joy and sparkle in some small way.
Merry Christmas, Happy Holidays to one and all!
Much love,
Aline, Juli, Gabe, Caroline, Arielle, Jacx and Cre
♥