I do love getting completely dolled up in SL.  Mostly because RL doesn't often call for a floor-length ball gown, now does it?  Well, at least not my RL, I don't know about your gallivanting, dear readers!
Bundles of Gifts
I almost missed out on the Bundles event – which is running until January 7th.  At most stalls, you'll find there's a free gift for everyone, just buy for 0L.  Be careful though, some of the gifts are paid and when you're in a gift-collecting haze, we all know how that can go!  I was very pleased with the lovely gifts from Melt and Beloved Jewelry.  Melt is offering this gorgeous starry gown that comes with an HUD to change the top and bottom to some quite pretty festive colours.  Beloved Jewelry has some very delicate earrings as their gift which are way too beautiful to pass up.  I added a closeup of them below so you can see what I mean.  What else will you find at Bundles?
Sizes
Classic
eBody
Freya
Hourglass
Isis
Maitreya
Venus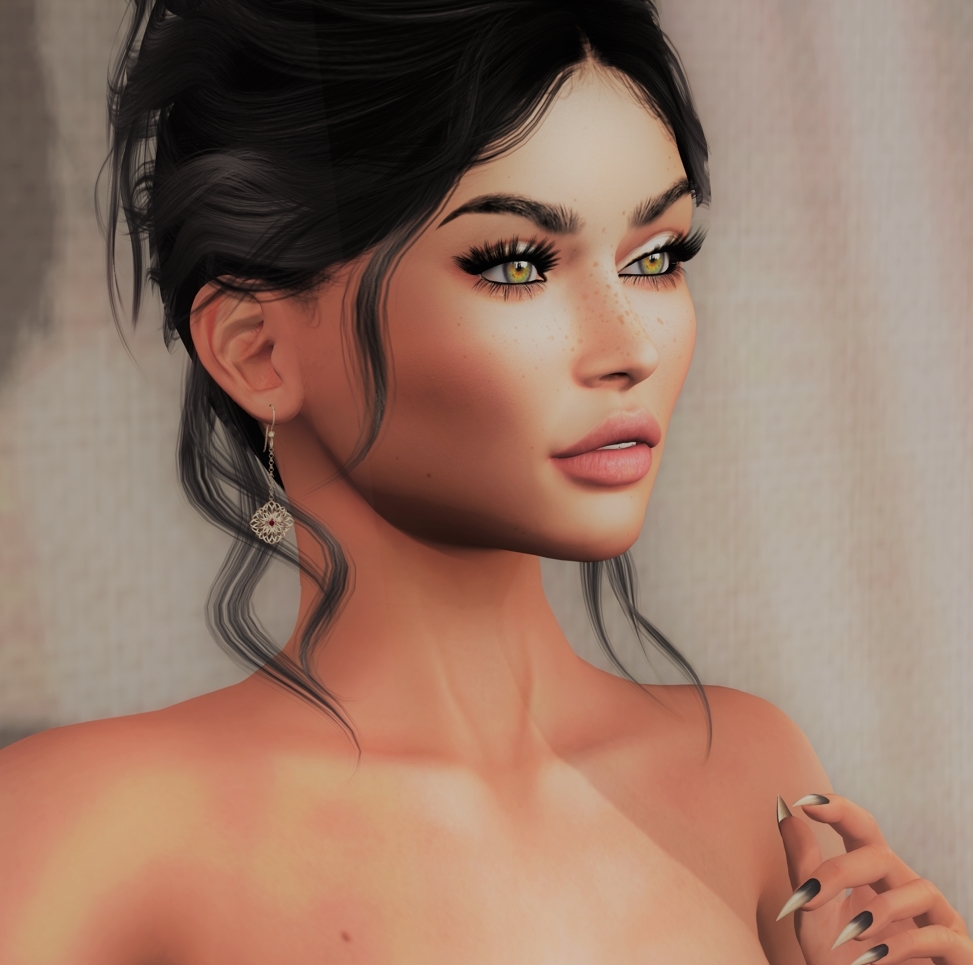 Who doesn't need more gowns in their life?
xox
Aline
Aline is Wearing…
Clothes
Gown – Melt Holiday Gown 2021 (Free Gift @ Bundles/No Group Join Required)
Earrings – Beloved Jewelry Fractal Earring (Free Gift @ Bundles/No Group Join Required)
Body   
Mesh Body – Maitreya Lara
Mesh Head – Lelutka Cate
Head Applier –  Glam Affair Cate
Eyebrows– Jumo Britani
Eyes– Euphoric Giselle
Tattoo – Sn@tch Filigree Sternum Tattoo
Eyeshadow – Lelutka Cate
Lipstick –  Lelutka Cate
Nails – Alaskametro Bonne Année
Hair – Truth Lullaby (Previously Blogged HERE)
Sim – Snowpass