Tag Archives:
Majestic Life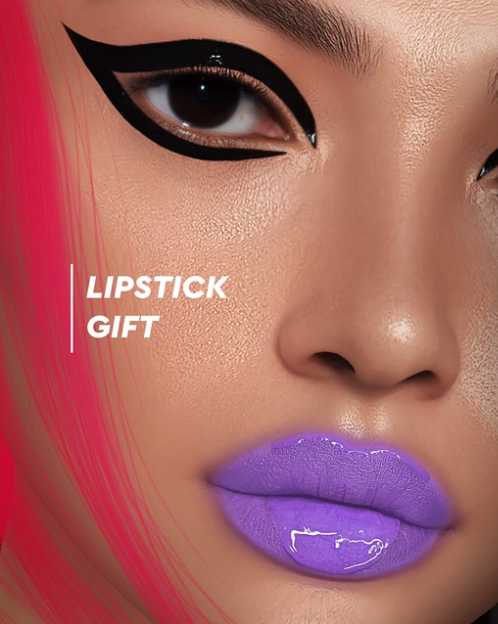 1L at Desolation Event by Moccino Beaute
Hey there Fabulous Ones!
Have you checked out the Cosmopolitan Sales Room @ SLebrity City.?  They have quite a few merchants showing their items there.  I wanted to show you a few of the things I found there ❤  I hit up the INAKA sim to snap the main picture.
——[ C R E D I T S ]——
boots: -[ blah.BLAH.blah ]- *MESH* Kick It Boots-Khaki (FREE) (This is the freebie @ Cosmopolitan Sales Room @ SLebrity City. )
hairbase: [E X I L E] Hairbase Complete Pack (FREE) (I am wearing Midnight, and I got this on the Marketplace @ https://marketplace.secondlife.com/p/Exile-Basic-Hairbases/4277090)
dress: -[ R&B ]- Ro' e Buni' – veztitino autunnale 01 x cozmopolitan (L$ 1) (This is the 1 Linden lowbie @ Cosmopolitan Sales Room @ SLebrity City. )
tattoo: -[ 4Funeral ]- Rage Tattoo (L$ 1) (You can find this on the Marketplace @ https://marketplace.secondlife.com/p/4Funeral-Rage-Tattoo-group-gift/5346789)
Jewelry: -[ 4Funeral ]- Monkey Set (L$ 1) (You can find this on the Marketplace @ https://marketplace.secondlife.com/p/4funeral-complements-Monkie-Collection-Group-gift/5344338)
NOTE: How to open this?  Well, attach the HUD that you got sent via the Marketplace.  Click on "JOIN GROUP" (free to join), then click on the "GET GIFT".  It will send you the gift. 🙂
bangs hair piece: -[ *booN ]- *booN hairpieces JOPE57 all colors pack (L$ 10) (This is ONLY the front bangs. You can find these on the far right wall, towards the back, there are different ones to choose from for this price.)
hat: -[ Suicidal*Euphoria* ]- Mesh cat light (L$ 20) (You can find this @ Cosmopolitan Sales Room @ SLebrity City. )
skin: -[ Essences ]- Lily *light rose* ginger (Last Weeks 50Linden Friday item, no longer avaiable) 
dress1: -[ ModaMia ]- Mira Dress Tango Red (FREE) (Comes with Tango & Phat Azz appliers. You can get this @ Cosmopolitan Sales Room @ SLebrity City. )
dress2: -[ ModaMia ]- Red Ripped Dress Tango (FREE) (Comes with Tango & Phat Azz appliers. You can get this @ Cosmopolitan Sales Room @ SLebrity City. )
dress3: -[ ModaMia ]- Sparkle Dress Tango (FREE) (Comes with Tango & Phat Azz appliers. You can get this @ Cosmopolitan Sales Room @ SLebrity City. )
necklace: -[ The Little Bat ]- !TLB – Cabochon Necklace/Purple (L$ 10) (You can get this @ Cosmopolitan Sales Room @ SLebrity City. )
mesh breasts: Lolas – Tango – Mesh Breasts (L$ 1750)
bodysuit: -[ Barely Legal ]- Justice Bodysuit Gun Metal (L$ 10) (You can get this @ Cosmopolitan Sales Room @ SLebrity City. )
dress: -[ Dreams of Peace ]- Midnight Minidress (L$ 10) (You can get this @ Cosmopolitan Sales Room @ SLebrity City. )
shirt: -[ blah.BLAH.blah ]- Adraiane Glitter Top (L$ 10) (You can get this @ Cosmopolitan Sales Room @ SLebrity City. )
dress: -[ Majestic Life ]- Cover Me Dress | GTV (FREE) (You can get this @ Cosmopolitan Sales Room @ SLebrity City. )
*cheers* and that is what I have for you sweet peoples today…. I hope you have an amazing day *big hugs*………………till next time…………….care ❤