A bit of a stomp out in nature never hurt anyone.  I put on my tough girl boots and then headed off to find a nice secluded spot where I could observe the magic of spring without anyone disturbing me.  It didn't exactly work, I got disturbed, but that's ok because I felt a bit more at peace with the world when I was surrounded by all the blooms.
Sweet Like Candy
There's a new group gift at Candy Kitten!  They do have a tendency to sneak them in there, and you really have to pay attention to notice when they appear.  This cute sweater, top and skirt are all very sweet, and come with several colour options in the HUD.  The Candy Kitten group is currently 400L to join, but you'll find that they often change up their group gifts, and have a 300L gift card up by their lucky boards at the moment.  Quite worth it!  I'm adding the vendor ad below so you can get a good look at this outfit.
Sizes
Ebody
Kupra
Legacy
Maitreya
Perky
Petite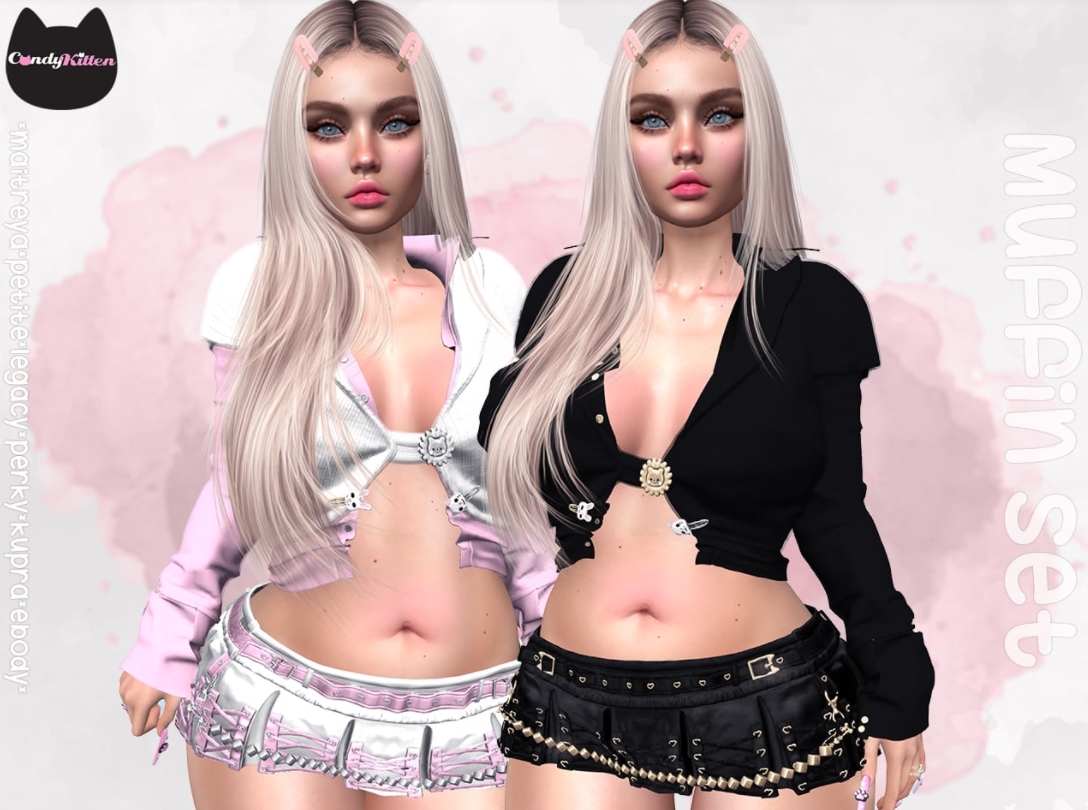 Stomp it Out
There's also a new group gift at Addams!  Get yourself over there, join the group for 5L and then click on the vendor for these super cool ankle boots with "girl power" emblazoned on the side.  I'm a sucker for anything that says "girl power" on it (because helloooo…Spice Girls) so these were right up my alley.
Sizes
Freya
Isis
Kupra
Legacy
Maitreya
Perky
Petite
Reborn
Hourglass
Leave a message, everyone.  I'm not taking any more calls!
xox
Aline
Aline is Wearing…
Clothes
Top and Skirt – Candy Kitten Muffin (Free Group Gift/Group is 400L to Join)
Boots – Addams Frida Dr. Addams (Free Group Gift/Group is 5L to Join)
Body   
Mesh Body – Maitreya Lara
Mesh Head – Lelutka Cate
Skin Applier –  Glam Affair Cate
Eyebrows– Jumo Britani
Eyes– Euphoric Dolly Babe Eyes
Tattoo – Sn@tch Filigree Sternum Tattoo
Eyeshadow – Lelutka Cate
Lipstick – Alaskametro Touch of Gold
Nails – Maitreya Lara
Hair – Lamb Mirror Kisses
Pose – Foxcity Lucid
Sim – Le Monde Perdu