Once in a while, you just have to be a little bit of unicorns, glitter, coloured pencils and hearts everywhere.  To be fair, I'm like that most of the time, but some days call for it more than others.  Today we're just going to tell the world how we're feeling…but keep it cute.
That's Bold
There's a new FabFree group gift over at The Bold Llama!  I love how the designer Mikki keeps things simple, but varies the sayings on the tank top.  This one really called to me, and I think I'd be wearing it all the time in RL.  That means I'll clearly be wearing it often in SL when the IMs just won't stop coming.  Anywhos, you can grab this fun tee by donning your FabFree inworld group tag (our group is ALWAYS free to join!) and clicking on the vendor in the shop.  Yep – it's free!
Sizes
Freya
Isis
Venus
Ebody
Legacy
Maitreya
Ocacin
Hourglass
Physique
TMP
Tonic Curvy
Tonic Fine
XS – XL with an Alpha Layer
Unicorns and Rainbows
This weekend's EvoShop HUD of 60L sales is out – but ends today!  So quick quick, grab the HUD HERE and then slap it on, because you'll be able to pick up this fun animesh unicorn I'm holding for just 60L.  There's the holdable version you see with me, or a shoulder version, one for the top of your head, or several different sizes of companion unicorns that will follow you around wherever you go.  You can't get much more "I'm sweet but don't cross me" than a rainbow unicorn skeleton ,now can you?  Go go go, before it's gone!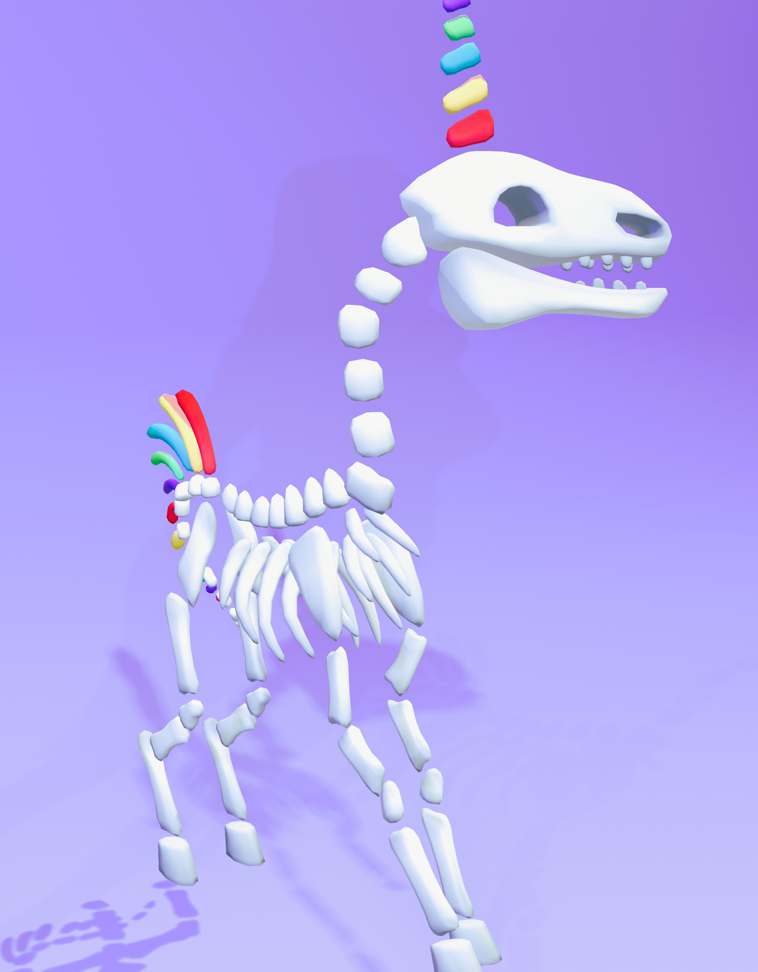 Shush!
xox
Aline
Aline is Wearing…
Clothes
Shirt – The Bold Llama Stop Talking Tee (Free Gift for Members of Fabulously Free in SL Inworld Group/Group is Free to Join)
Skirt – QE Designs Rhiannon
Unicorn – Core Animesh Skeleton Unicorn (60L on EvoShop)
Earrings – LaGyo Neva
Body   
Mesh Body – Maitreya Lara
Mesh Head – Lelutka Cate
Skin Applier –  Glam Affair Cate
Eyebrows– Jumo Britani
Eyes– Euphoric Dolly Babe Eyes
Tattoo – Sn@tch Filigree Sternum Tattoo
Eyeshadow – Lelutka Cate
Lipstick – Alaskametro Touch of Gold
Nails – Maitreya Lara
Hair – Stealthic Realness
Sim – Private