Heya Faboos!
I swear I am not the crazy cat lady y'all have been hearing about!  I swear, I'm really just not a morning person and I needed to put the cat out! (was he on fire??)  Just me trudging downstairs to let the foolish little felines out for the day, lest they meow me to death!  Meow, meow silly, meow meow!
And why does meow starts to look like it's spelled wrong if you keep looking at it?
Anyhoo!  If you *are* that crazy cat lady, or have dreamt of being a so called cat lady, OR you just can't get enough cats in your sl world, then read on!
The Arcade, as you might know, is in full swing again.  And if you can get the machines to play nice with you, you can put together this outfit by Belle Epoque, who has a whole machine filled with robes, cats, cats to put out, cats to carry, even cats to put on your head!  Oh the delight of it all!  This machine is only 50L per play and this is the full key of what's available: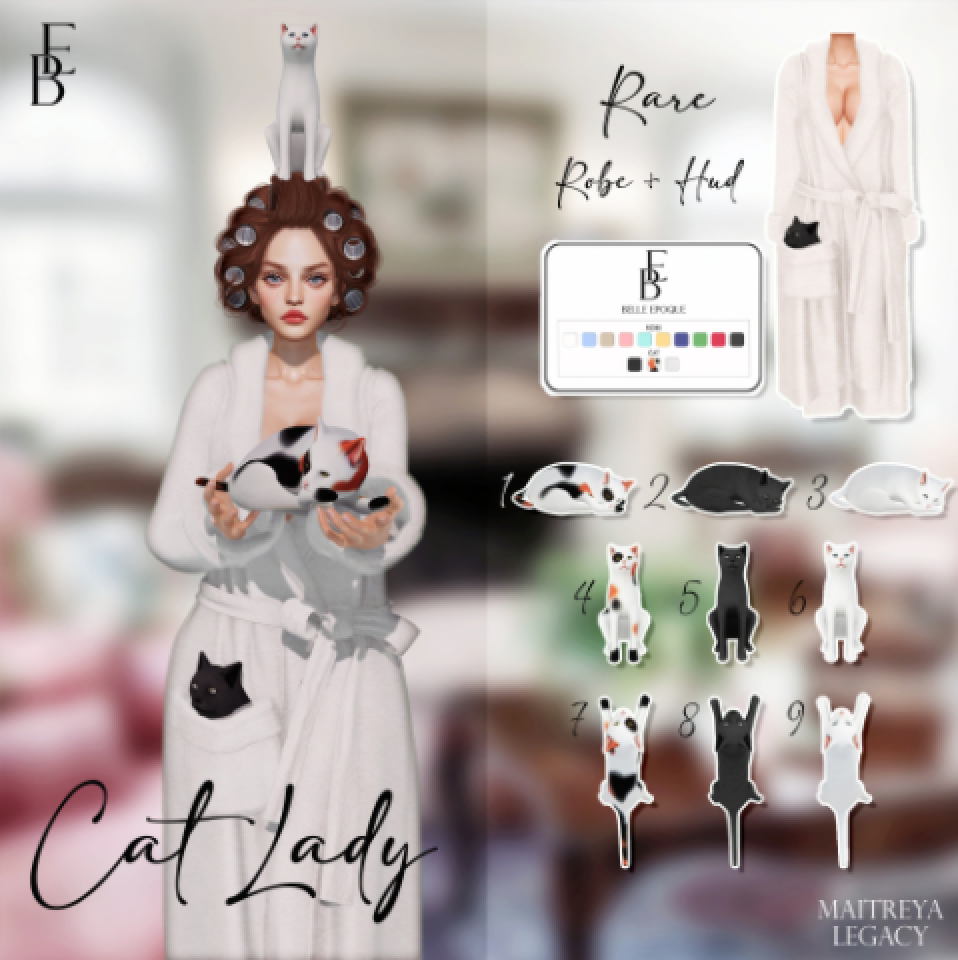 The robe comes with a HUD and fits Maitreya and Legacy.
Now my slippers, which are yes, bunny and not kitty, but they *are* pink and fuzzy and that is all that really matters, can also be found at The Arcade by Dazed at only 75L a pull.  They have a nice cozy morning set of goodies for you to play for as shown below: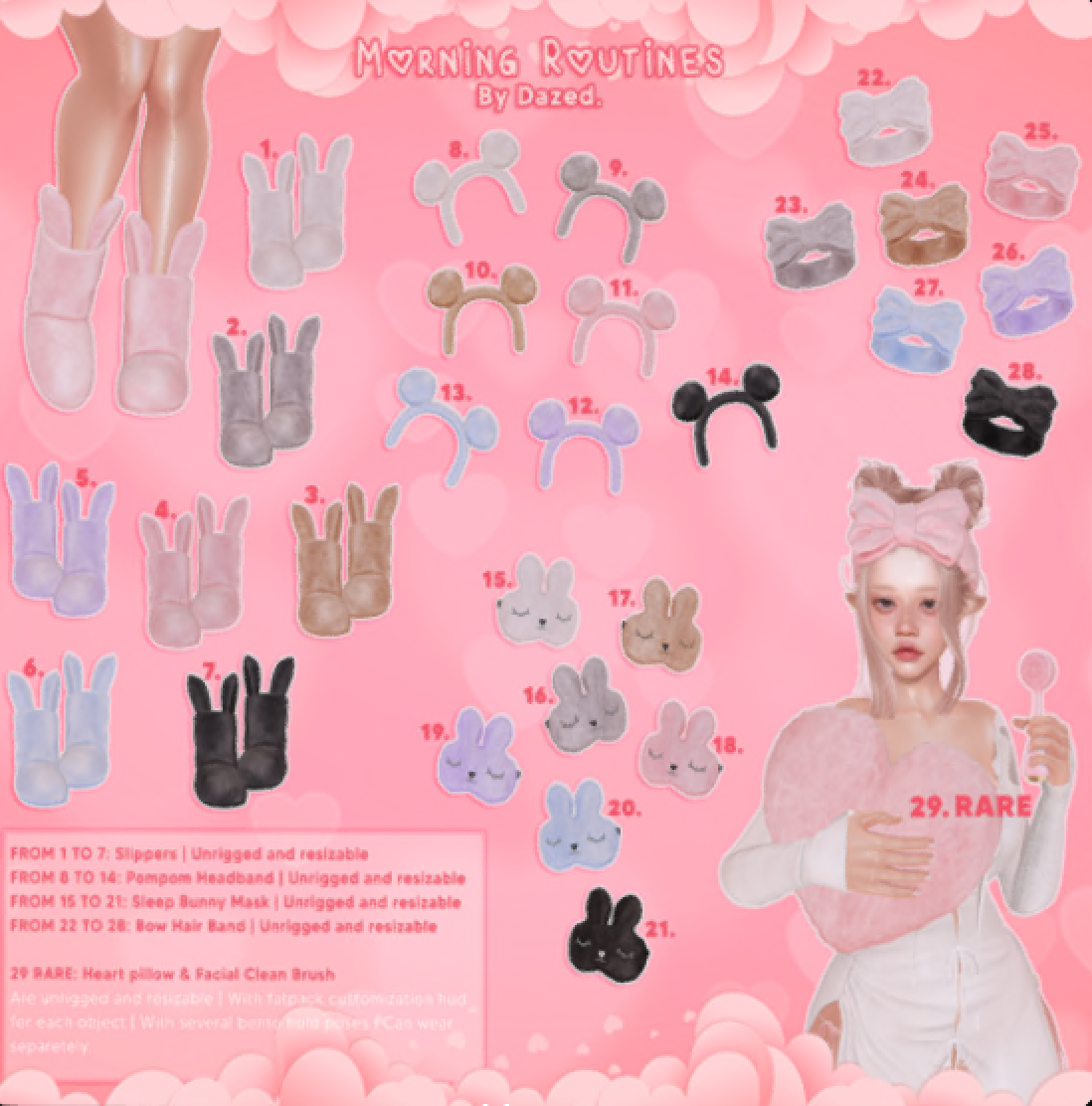 The Arcade continues to the end of the month, but you will want to leave yourself time to try for these, if you don't get them right off the bat.
Happy Arcade-ing!
Arielle is looking fabulous in…
Clothes
Robe & Cats – Belle Epoque – Cat Lady – Robe RARE  – Plus sleeping cat (3#) (via the Arcade @ 50L a play)
Slippers – Dazed. Morning Routines – Sleepers Pink (via the Arcade @ 75L a play)
Hair Bow – JoanneDanielle – Fluffy Bow Headband V1 – Blush
Necklace – CELESTE – Paw Love Pendant
Glasses  – *Merlific* Hipster Glasses

Body 
Mesh Body – Maitreya  Lara
Mesh Head –Lelutka EvoX AVALON 3.1
Skin – DS'ELLES-CHARLA – LUMIERE B
Eyes – Lelutka EvoX 3.1
Hair– Analog Dog AD – Angel – snickerdoodle