We're getting close to Halloween now, so if you haven't sorted out your costume yet, I have some options!
Last Few Days
FLF-O-Ween is coming to it's conclusion soon, and I noticed that I missed out on this free gift by Milk Motion the first time around.  To get your own spine-tingling dress (hee hee), just activate your FLF tag and click on the pumpkin.  The group is free to join, and there are loads of great gifts to pick up!  You've got until November 4th before it all goes away, so don't miss out!
Sizes
Maitreya
Fitted Mesh
Standard Mesh XXS-L with an alpha layer
Here's a closeup of the cutout in the middle of the dress that's soooo cool!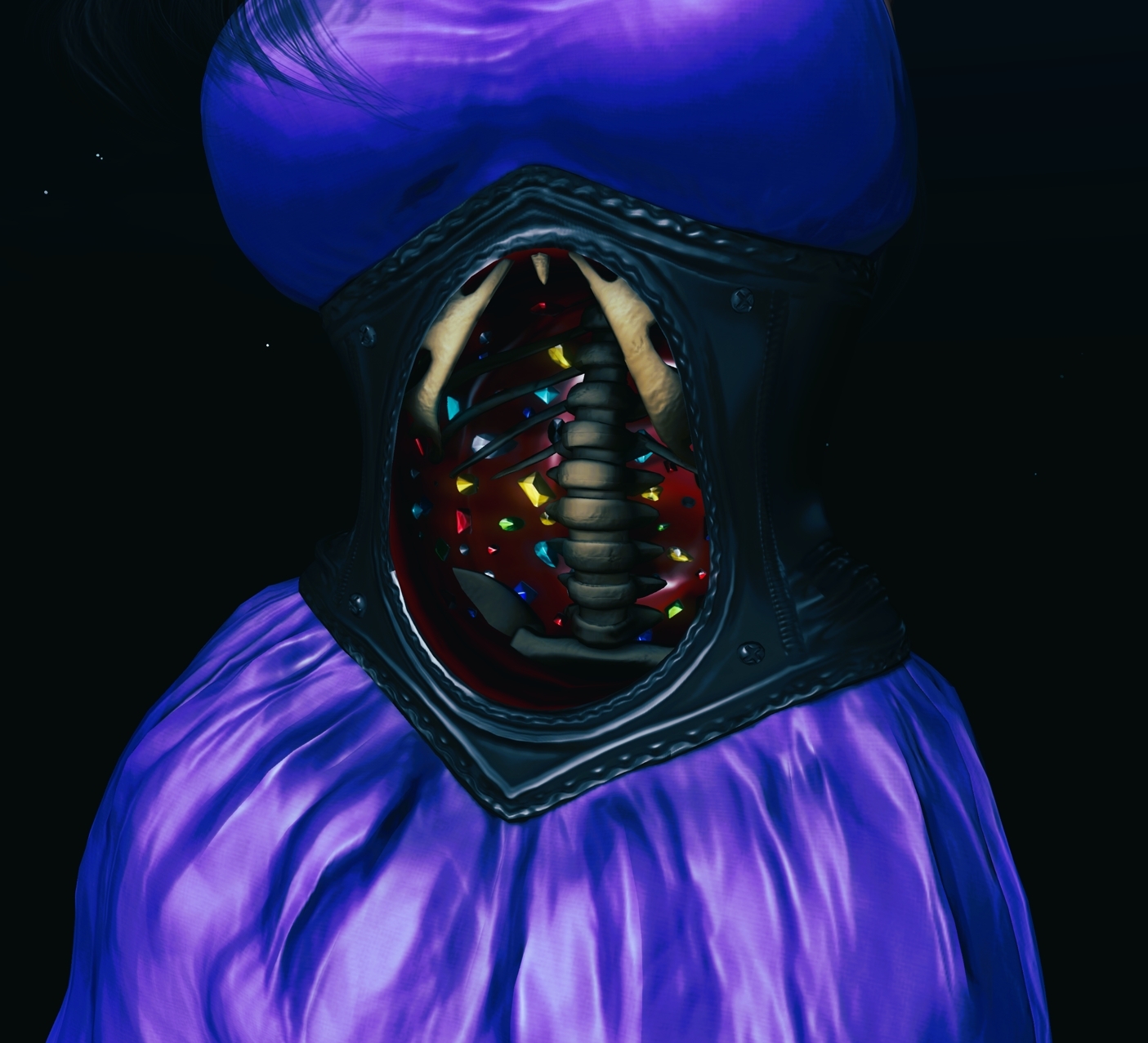 Boo!
xox
Aline
Aline is Wearing…
Clothes
Dress – Milk Motion Skeleton Dress (Free Gift @ FLF-O-Ween/Group is Free to Join)
Body   
Mesh Body – Maitreya Lara
Mesh Head – Lelutka Cate
Skin Applier –  Glam Affair Cate
Eyebrows– Jumo Britani
Eyes– Euphoric Magic Lenses
Tattoo – Sn@tch Filigree Sternum Tattoo
Eyeshadow – Alaskametro Fall Essentials
Lipstick –  Alaskametro Venom
Nails – Maitreya Lara
Hair – Exile Avery
Pose – OMY Hecate Typer (Previously Blogged HERE)
Sim – Private