The road is long, and the storm seems to be rolling in.  I'm so tired after a long day of wandering over hills and through dales (as one does), and I need a place to rest my weary head after all this fresh air.  Happily for me, I've come across Clover Cottage – haven for all those in need of a respite.  It's cozy, it's cute, and I hear the food is excellent too.  In I go, before the heavens open up!
A Hunting We Will Go
It's always fun to put a little scene and story together when I'm decorating in SL, and all my finds from the FabFree St. Patty's Day Hunt helped me come up with this little tale I've spun.  You'll find lots of frugal items on our hunt, all under 5L and all really cute to celebrate St. Patrick's Day.  Here's what I used to make Clover Cottage come to life:
I've added a few detail photos below for you too (I love the little mouse!).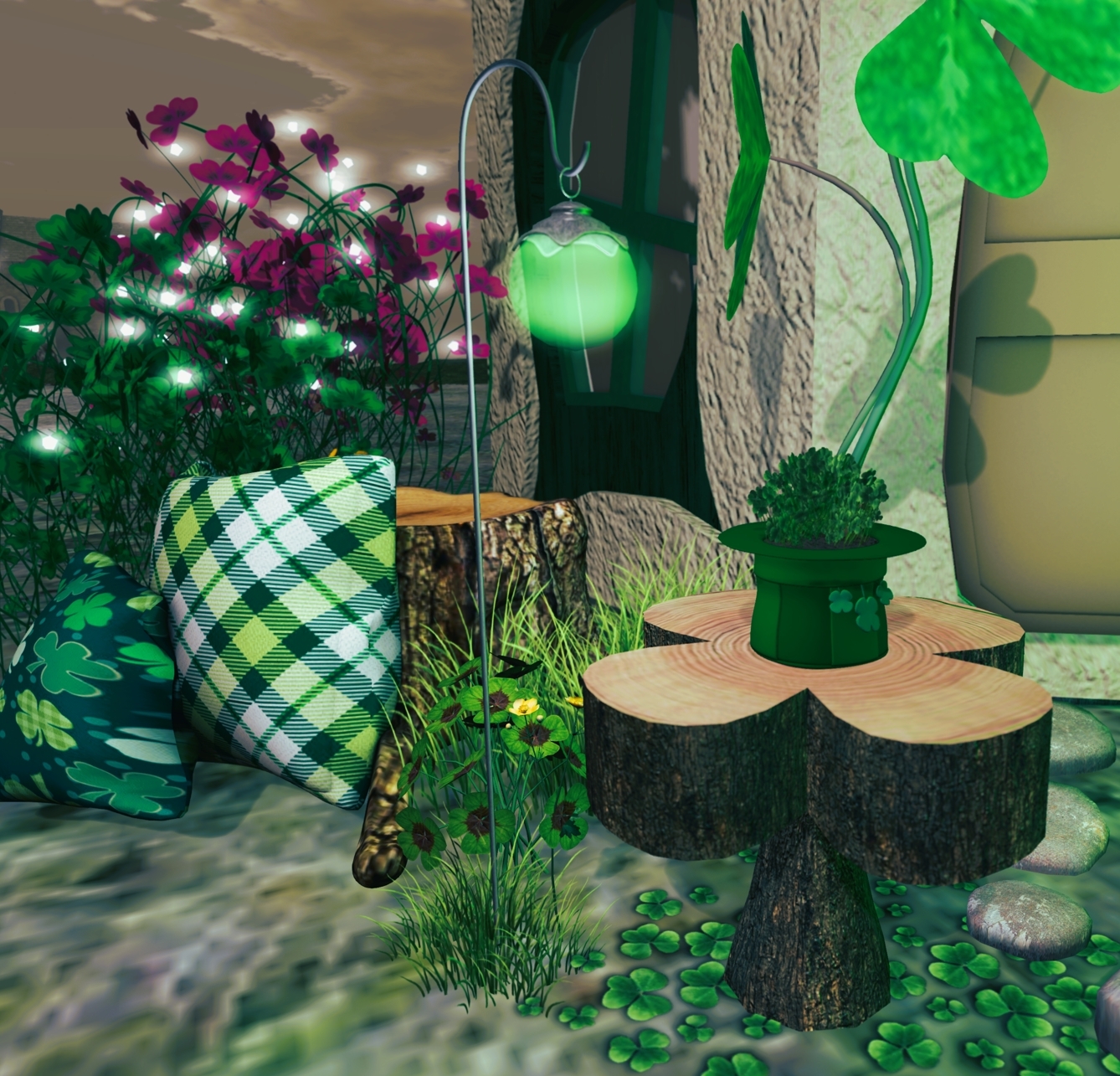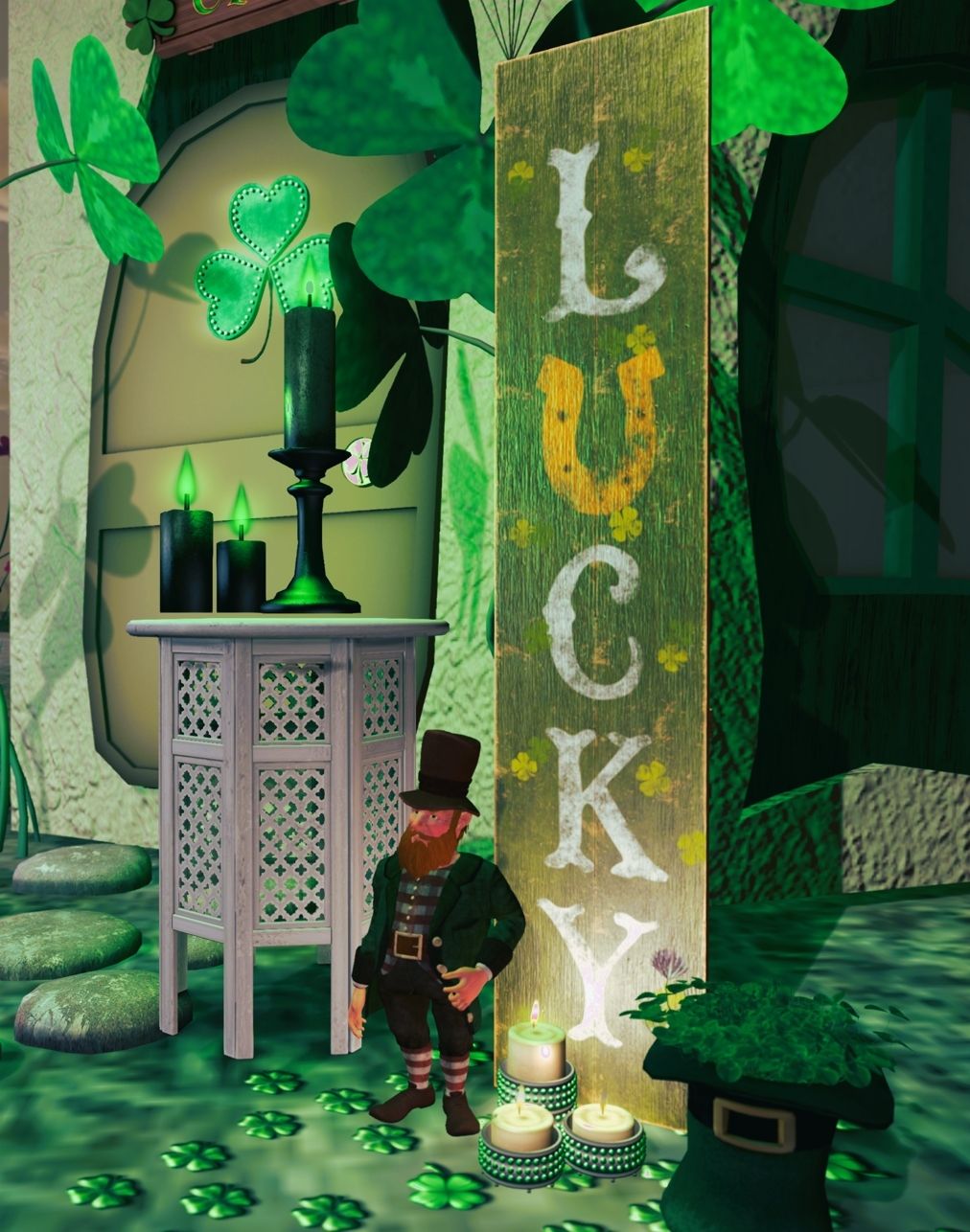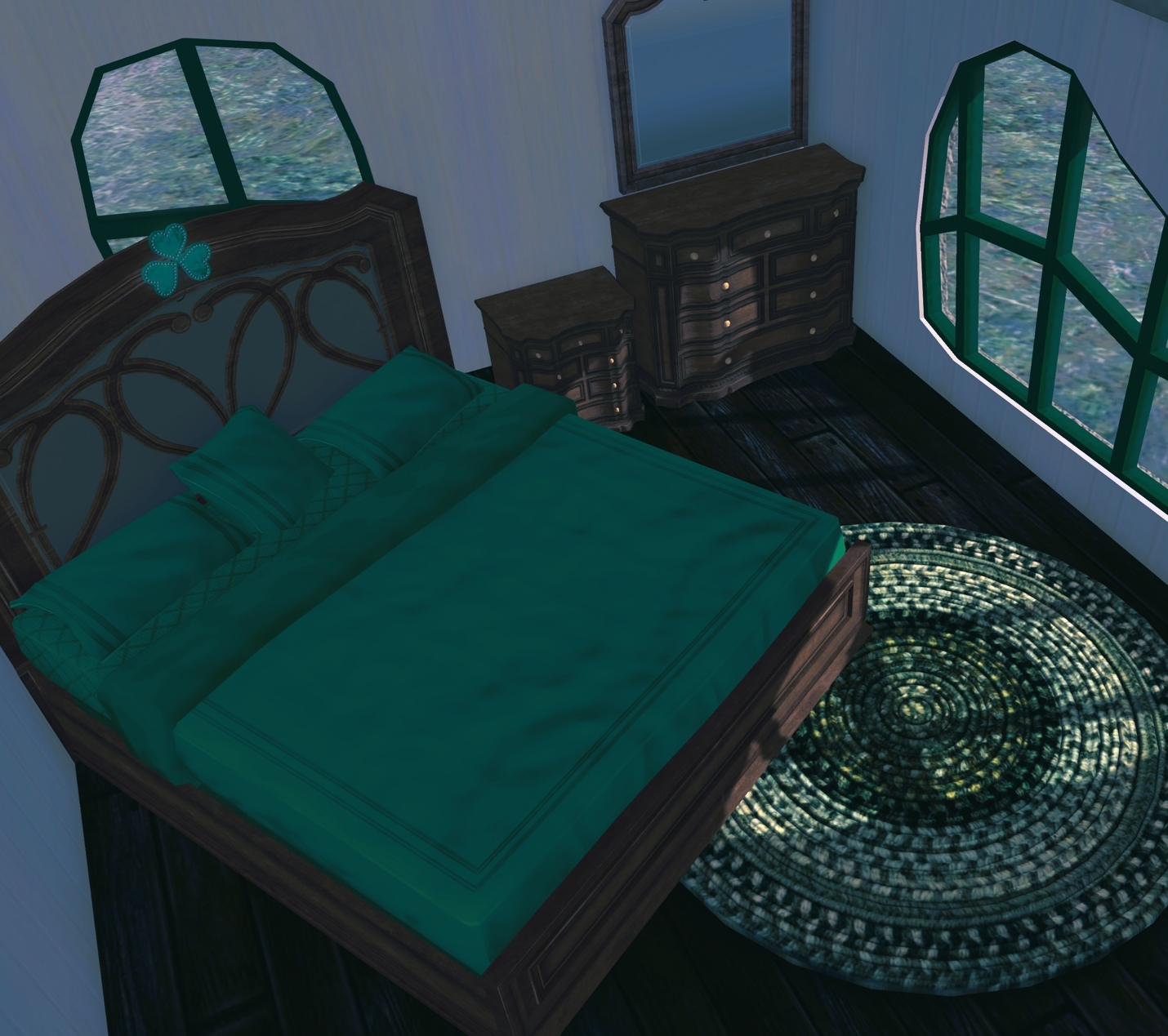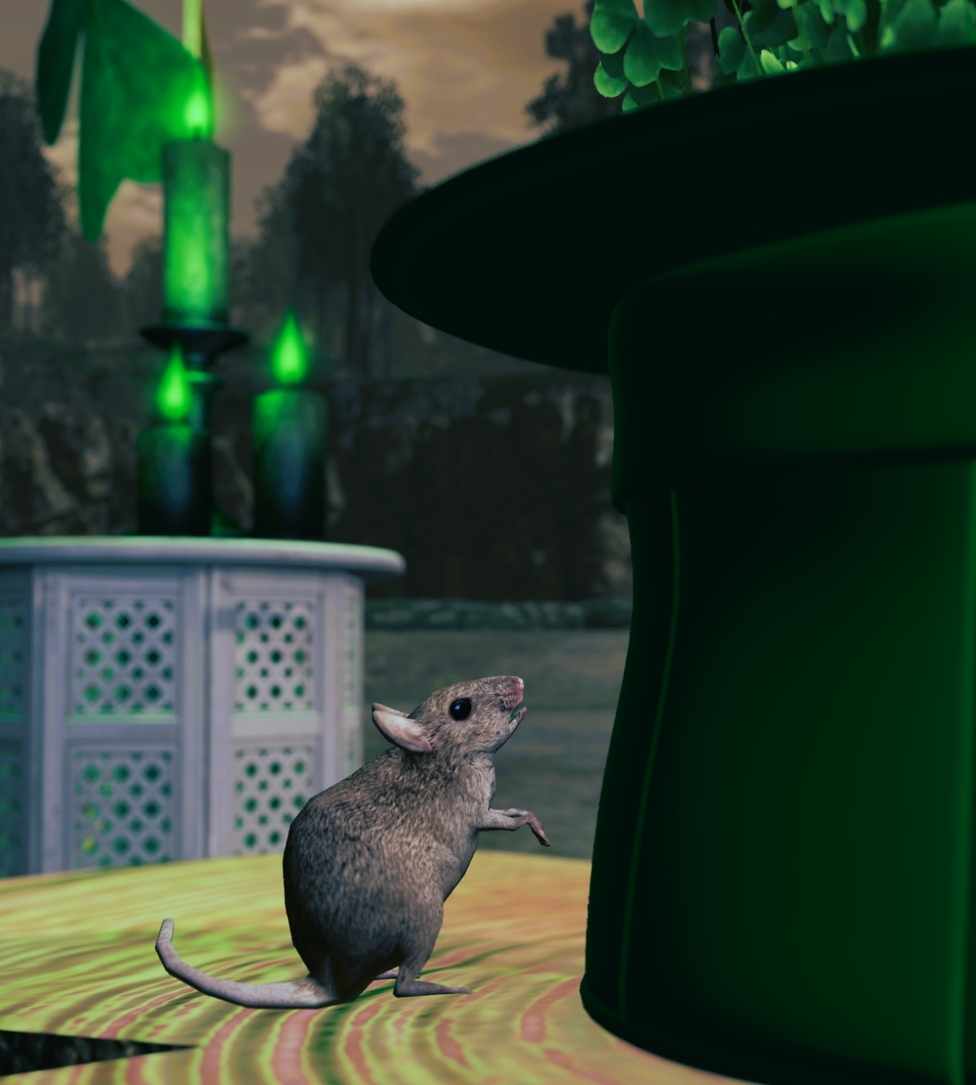 The FabFree St. Patty's Day Hunt runs until the 31st, and you can check out all the details and hints right HERE.
Hope you're enjoying it!
What's your story today?
xox
Aline
Aline's Decor
House – Kim's Kreations The Clover Cottage (1L on the FabFree St. Patty's Day Hunt)
Bedroom Furniture – Kim's Kreations The Clover Cottage Bedroom Set (1L on the FabFree St. Patty's Day Hunt)
Carpet – Lacrime dell'Anima Pretty Braided Rug 
Stump – Circa Lucky Day Lounge Stump (5L on the FabFree St. Patty's Day Hunt)
Orb Lamp – Circa Lucky Day Mini Bauble Lantern (5L on the FabFree St. Patty's Day Hunt)
Table with Hat and Mouse and Lucky Sign with Balloons – Dench Designs Clover Hat (2L on the FabFree St. Patty's Day Hunt)
Pink Bush – Lunaria Clover Shrub Pink (Free Gift on the FabFree St. Patty's Day Hunt)
Purple Bush – Lunaria Clover Shrub Purple (Free Gift on the FabFree St. Patty's Day Hunt)
Green Bush – Lunaria Clover Shrub Green (Free Gift on the FabFree St. Patty's Day Hunt)
Candles – Blue Blood Candles Set St. Patty's Day (3L on the FabFree St. Patty's Day Hunt)
Pathway – Tarte Stone Path
Table – Dust Bunny Woodland Dreams