Ok, I'm giving in just a little.  Perhaps the last vestiges of Autumn are falling away, and we're truly getting into the colder months.  I'm celebrating this seasonal change by heading over to the perennially lovely Luane's World, where they've made the switch over to Winter, and as always, it's gorgeous.  Plenty of scope for the imagination, and loads of nooks and crannies to explore.
Still Hunting
Allison told you the other day about the Xmas Hunt at Petite Mort & Oubliette, and I couldn't resist doing a bit of hunting myself.  I love when they do these!  I looked for the little Christmas presents hidden on the sim, and found this amazing dress that immediately put me in the mood for eggnog (well, maybe not…but…you get the idea).  It's just 10L for this lovely number, and the sleeves will have me wishing for them in RL forever.  You've got until Dec 11th to hunt it out!
Sizes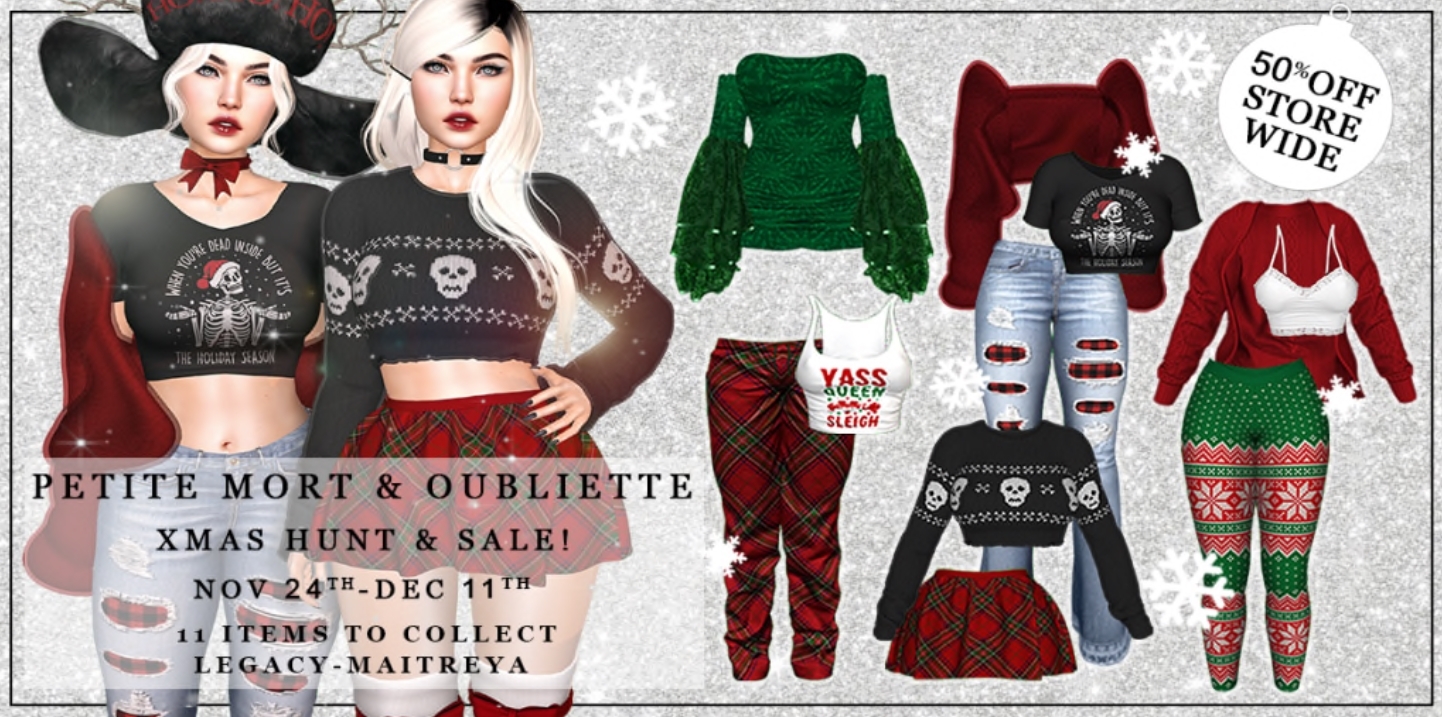 It's beginning to look a lot like….
You know the rest.
xox
Aline
Aline is Wearing…
Clothes
Dress – Witchwood Xmas Dress (10L on the Witchwood Xmas Hunt)
Boots – Breathe Akimisu
Necklace – Cae Laurel
Rings – Kibitz Luna's Rings 
Body   
Mesh Body – Maitreya Lara
Mesh Head – Lelutka Cate
Skin Applier –  Glam Affair Cate
Eyebrows– Jumo Britani
Eyes– Euphoric Dolly Babe Eyes
Tattoo – Sn@tch Filigree Sternum Tattoo
Eyeshadow – Alaskametro Fall Essentials
Lipstick –  Alaskametro Holly
Nails –  Alaskametro Leafpress
Hair – Stealthic Sultry
Sim – Luane's World