Tag Archives:
Barbie Hunt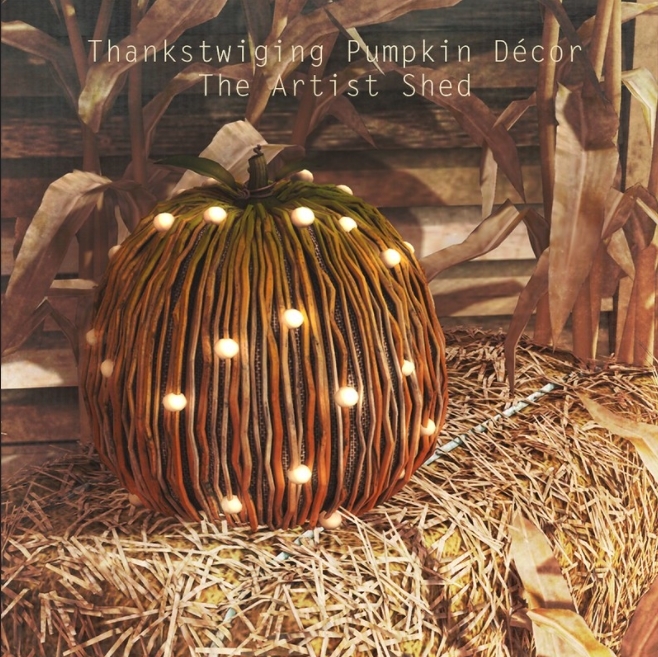 1L on the Jerky Turkey Hunt @ The Artist Shed
I'm a Barbie girl, in the Barbie world
Life in plastic, it's fantastic
You can brush my hair, undress me everywhere
Imagination, life is your creation
~ Aqua – Barbie Girl
Okay, I have to admit. I wasn't into Barbies when I was a kid. Except how they could sit on my Breyer horses. But every now and then, I'd go on a fashion fling and all the Barbies ( and the horses) all got fancy new clothes. Now… I play dress up everyday! 😉
So… the Barbie Hunt caught my eye with all the great designers and cute prizes. Then I saw how this top and these jeans went perfectly together! I love it when that happens!
First is the 'Summer Fun' top from Candie Queen… or maybe from Moon Tribe. The top says Candie Queen… but it's in the Moon Tribe store. I don't know what to tell ya. All I can do is give you the landmark I used to pick up this cute little crop. Even the little bit of confusion is worth getting this top. It's beautifully made and you get a HUD for twenty color choices. It's a great addition to any closet.
Boo, Update ->
It appears that Moon Tribe/Candie Queen has completely dropped off the Grid. None of the LM work now. I just hate this, sorry guys. 😦
Sizes Included
Belleza – Freya, Isis, Venus
eBody
Maitreya
Ocacin
SLink – Hourglass, Physique
TMP
Tonic – Curvy, Fine
Next is this great pair of jeans. I do love paisley and the pastel colors make me even more happy. Of course, Loordes of London makes a fantastic product and these are no different. The "Teramo Jeans 14" only come in the classic Mesh sizes but I had no problem fitting them to my Maitreya body. Plus, the mesh sizing means everyone clinging to their system bods can enjoy these jeans too!
Sizes Included
Classic Mesh sizes – XXS – L
The Barbie Hunt runs until the end of the month so you have plenty of time to hunt down all the pink prizes!
~~ * ~~
Juli's Stylin'
Mesh Head – LeLutka (Spencer- w/ my own edited shape)
Mesh Body – Maitreya – Lara
Ears – Swallow – Crossover
Eyes – IKON – Hope Eyes in Field and Passion
Freckles Applier – [pout!] – Freckles and Beauty Marks Set
Hair – Fabia – Siera
Shoes Encore – Heatwave Sneakers
Top – Candie Queen – Summer Fun Crop – 1L prize for the Barbie Hunt
Jeans- Loordes of London– Teramo Jeans 14 – 1L prize for the Barbie Hunt
Photo Location – Backdrop City