Ok!  I'm back.  To make up for the missing sweater in the last post (I swear it was there like 2 hours ago…) I have a pile of freebies for you tonight to make up for the lack of heart-adorned sweaters.  Let's dive in!
SLF!
SLF is celebrating an anniversary with a bunch of super cute gifts.  There is no group join required to get these goodies, just click on what you like and it's yours for free.  Be aware – some of the gifts are paid (but at excellent prices).  So this is kinda half sale, half gift room.  Just click to find out how much each item costs.  Here's what I found:
FREE sweater by Antaya sized for Legacy & Maitreya
FREE leggings by KZ sized for Belleza, Belleza Curvy, Kupra, Legacy, Maitreya, Peach & Reborn
FREE building by Dreamcatcher with a land impact of 67 (check out the pic below for an idea of scale!  It's big!)
This event is only running until the 28th so make sure you stop by soon!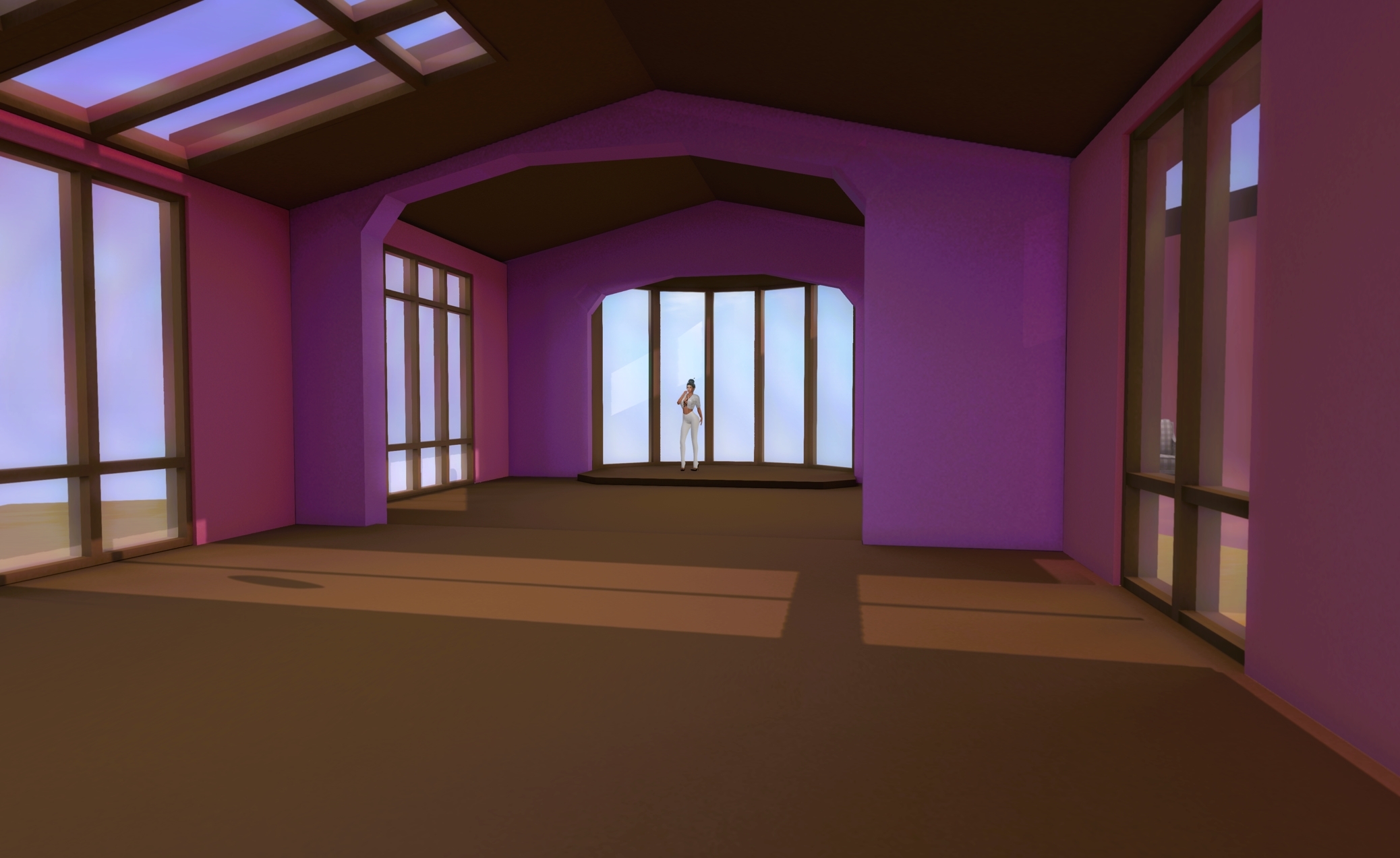 Oh… and a little extra freebie.  If you look at the inspirational quote board behind me you'll find it's completely free over at Dench Designs.  And there's another cute one too.
Hope this makes up for the lack of sweater!
xox
Aline
Aline is Wearing…
Clothes
Top – Blueberry Bella Bikini 
Pants – KZ Full Perm Lite Pack Leggings (Free Gift @ SLF Anniversary/No Group Join Required)
Sweater – Antaya Aurora (Free Gift @ SLF Anniversary/No Group Join Required)
Earrings – Ysoral Luxe Earrings
Body   
Mesh Body – Maitreya Lara
Mesh Head – Lelutka Cate
Skin Applier –  Glam Affair Cate
Eyebrows– Jumo Britani
Eyes– Euphoric Dolly Babe Eyes
Tattoo – Sn@tch Filigree Sternum Tattoo
Eyeshadow – Alaskametro Earthtones
Lipstick – Lelutka Cate
Nails – Maitreya Lara
Hair – Magika Artisan
Pose – Foxcity Showtime
Building – Dreamcatcher Ice Cream Cafe (Free Gift @ SLF Anniversary/No Group Join Required)
Board – Dench Designs Inspirational Quotes (Free Gift/No Group Join Required)