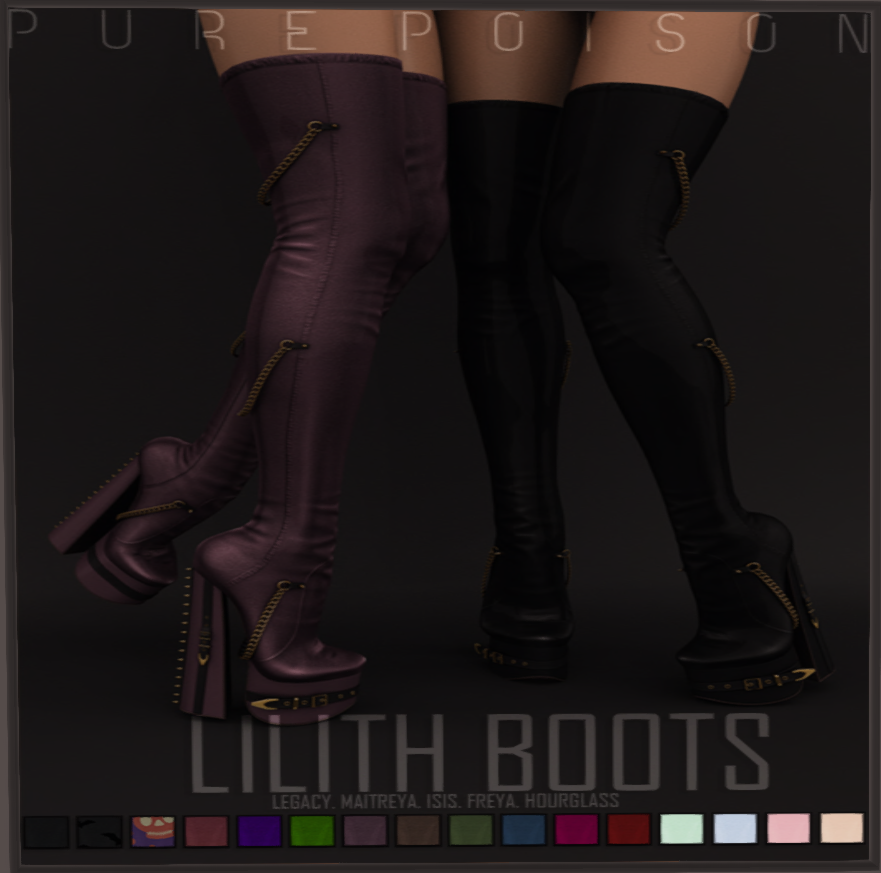 Add some super sexy boots to your collection for FREE!  The lucky chair prize at Pure Poison for FabFree members has been updated again, and it's a beauty!  Just activate your FabFree tag and wait for your letter to come up.   Plus, there are other great new prizes for the Pure Poison group (which is free to join) as well.  Yay!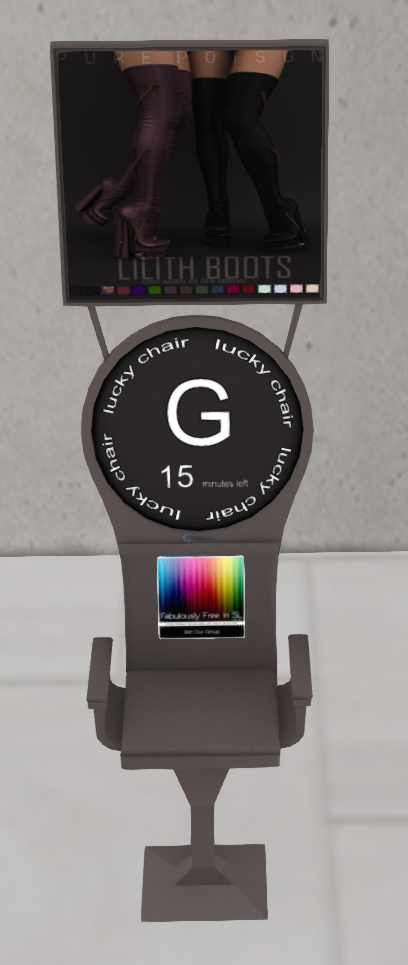 How to grab your gifts!
To pick up these group gifts, you will need to have your Fabulously Free in SL inworld group tag activated (It's free to join!).  To join the group, copy and paste the following link into local chat in your SL viewer and click the link in local chat – secondlife:///app/group/020fa7af-444d-f54f-01e2-557ec06315fd/about
>>>  Click the graphic below to find the GIANT FabFree Group Gift Listing!