It's still cold out, so I'm making my own heat today.  I like to call it sweet chili heat, mostly because now I'm suddenly in the mood for Doritos.  God, I totally ruined the sexiness of this post now, didn't I?
Anyway…
Safira are celebrating an anniversary!  I thought that they had closed down all their inworld happenings, but looks like their store is back up and running, and with it comes this fun hunt.  Each item is just 10L, and very super exceedingly cute.  I settled on the Tisha top (which also comes with some bandanna options) and skirt which set me back just 20L in total.  It was the flames that got me!  Check out all the other items that are available too, you'll surely have a hard time choosing which to grab!
Sizes
Freya
Isis
Legacy
Maitreya
Perky
Petite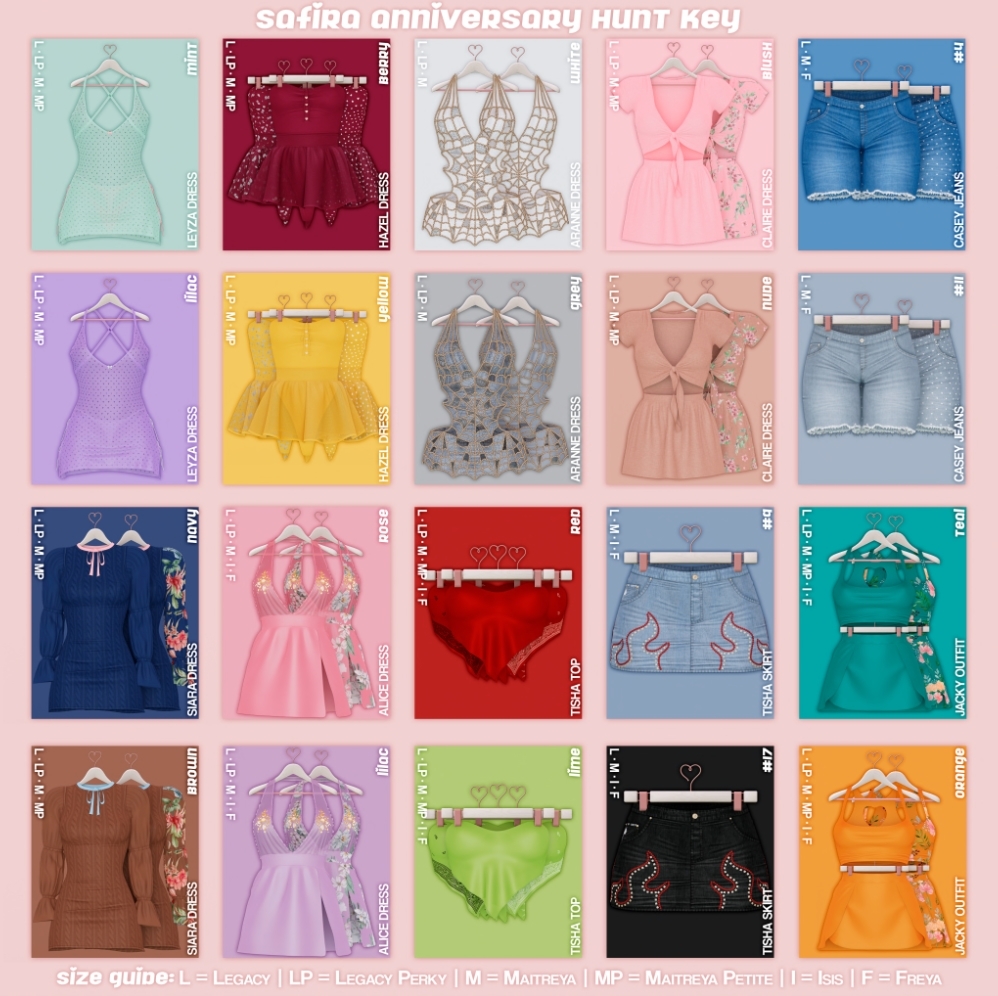 So… which will you grab?
xox
Aline
Aline is Wearing…
Clothes
Top – Safira Tisha (10L on the Safira Anniversary Hunt)
Skirt – Safira Tisha (10L on the Safira Anniversary Hunt)
Bracelet and Watch – Vibing Vida
Earrings – Ysoral Luxe Earrings
Body   
Mesh Body – Maitreya Lara
Mesh Head – Lelutka Cate
Skin Applier –  Glam Affair Cate
Eyebrows– Jumo Britani
Eyes– Euphoric Dolly Babe Eyes
Tattoo – Sn@tch Filigree Sternum Tattoo
Eyeshadow – Pout!  Day & Night Liner
Lipstick – Alaskametro My Reds
Nails – Maitreya Lara
Hair – Stealthic Always
Pose – Versuta Misery
Backdrop – Paparazzi Hexagon