Heyyyyy!  It's Shop & Hop time!  I was just saying yesterday (as I travelled the 14 regions filled with awesome free gifts, sales and surprises) that I really love the Valentine Shop & Hop.  It may be my fave of all of the Linden events.  Then about 5 mins after that, I thought… you know what, I love them all.
Hop to It!
Shop & Hop can be a bit of a daunting task sometimes.  It's so huge and there are SO MANY free gifts to pick up.  But, it's definitely one of those good problems to have.  I did all 14 regions in about 2 hours last night, unpacked and went through everything to pick out my faves to show you.  To get these lovely things, there is no group join required, just click on the gift boxes in each display!  Here's what I've got on: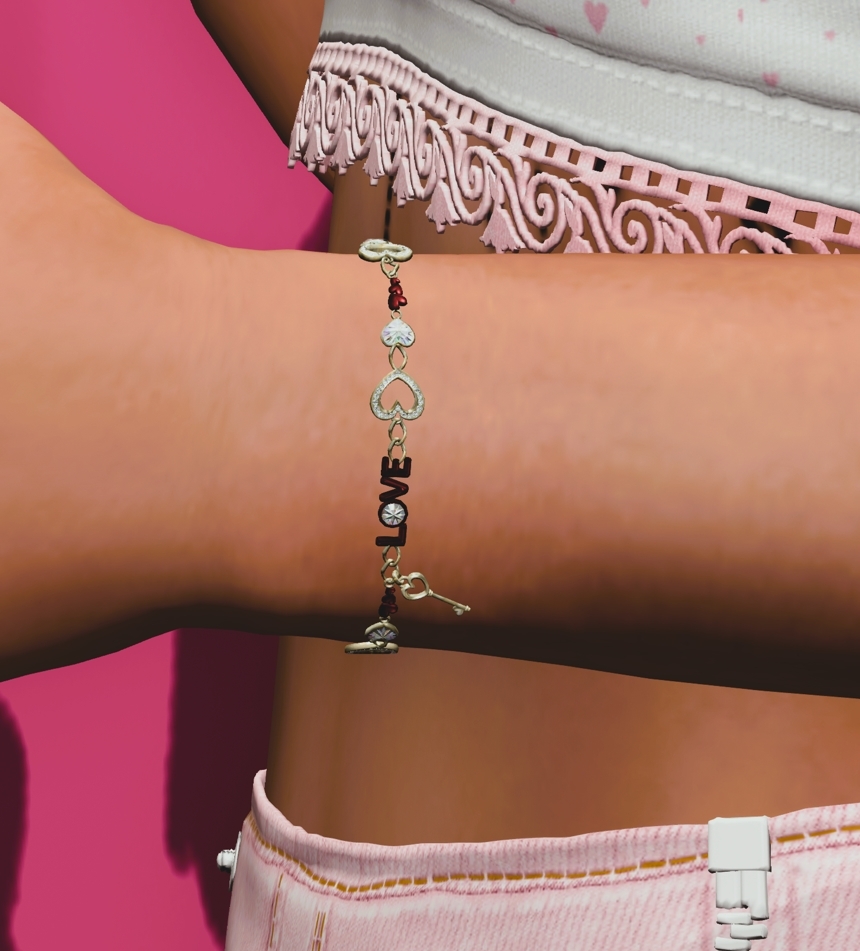 Shop & Hop is running until February 19th.  It opens to the general public today, so if you can't get in, don't despair, it will calm down soon.  Promise.
Does it say you can't enter yet?  Use this group for early access:  secondlife:///app/group/8db35111-979b-14a7-6a74-b47be86ce04f/about
You can all the details and direct slurls to each shop right HERE.
Have fun!
xox
Aline
Aline is Wearing…
Clothes
Top – ViSion Halley (Free Gift @ Shop & Hop/No Group Join Required)
Skirt – ViSion Halley (Free Gift @ Shop & Hop/No Group Join Required)
Bracelets – Ysoral Luxe Bracelet Zoe (Free Gift @ Shop & Hop/No Group Join Required)
Coffee – Dahlia I Like You A Latte (Free Gift @ Shop & Hop/No Group Join Required)
Earrings – Ysoral Luxe Earrings
Body   
Mesh Body – Maitreya Lara
Mesh Head – Lelutka Cate
Skin Applier –  Glam Affair Cate
Eyebrows– Jumo Britani
Eyes– Euphoric Dolly Babe Eyes
Tattoo – Sn@tch Filigree Sternum Tattoo
Eyeshadow – Pout! Day & Night Liner
Lipstick –  Alaskametro Holly
Nails – Maitreya Lara
Hair – No.Match No Loveletter (Free Gift @ Shop & Hop/No Group Join Required)
Pose – Foxcity Infatuation
Sim – Private