Hey there Fabs,
I'm back again this evening with another tribute post to the lovely Palomma Casanova of The Free Dove.  For those of you who didn't hear of her passing, I have the details in my post HERE.  I'll add tonight that you'll find several books to sign at the various entrances to the store, so if you feel you'd like to write a little thank you or a tribute, the opportunity is there.
Please remember that we don't know exactly when The Free Dove will disappear, so do visit when you can.
Thank you Palomma.
Outfit Details
FREE jacket, shorts and top by EDDA sized for Bimbo, Freya, Hourglass, Isis, Kupra, Legacy, Maitreya, Low & Physique
FREE shoes by Uniwaii sized for Maitreya, Ebody, Freya, Gianni, Jake, Legacy F, Legacy M, Slink F, Slink M
FREE keys by StarSugar in two different colours
Just join the free group, and click on the gifts.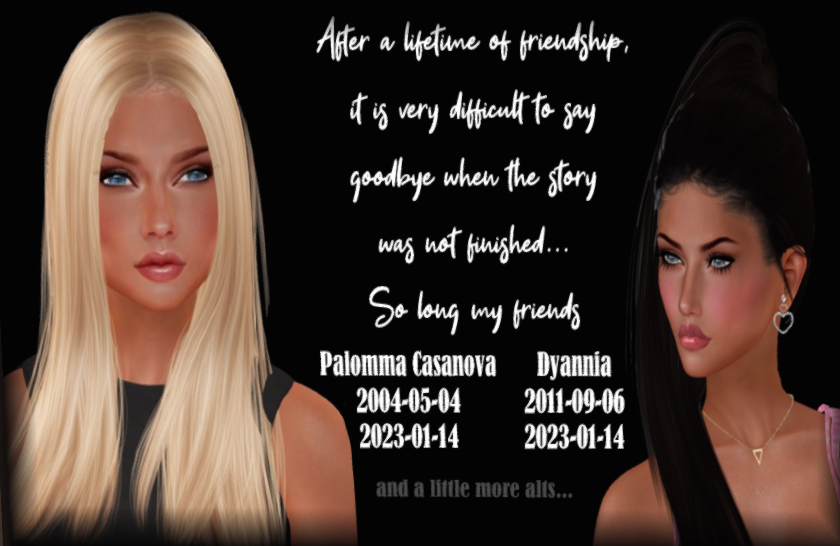 xox
Aline
Aline is Wearing…
Clothes
Top, Jacket and Shorts – EDDA Sofia (Free Gift @ The Free Dove/Group is Free to Join)
Shoes – Uniwaii Jels Pali (Free Gift @ The Free Dove/Group is Free to Join)
Keys – StarSugar Dove Keys (Free Gift @ The Free Dove/Group is Free to Join)
Body   
Mesh Body – Maitreya Lara
Mesh Head – Lelutka Cate
Skin Applier –  Glam Affair Cate
Eyebrows– Jumo Britani
Eyes– Euphoric Dolly Babe Eyes
Tattoo – Sn@tch Filigree Sternum Tattoo
Eyeshadow – Lelutka Cate
Lipstick – Alaskametro New Wave
Nails – Maitreya Lara
Hair – Stealthic Embers
Sim – Kanaloa Surf Beach