Happy New Year, FabFree!  I hope you're ready for an awesome year, because I feel like it's going to be filled with all sorts of great stuff.  At the very least, I can tell you for certain that it will be filled with some amazing gifts.  And I've got some to start the year off right!
The Shine
I'm starting the year off with a bit of shine and lace, courtesy of Aurica.  This lovely dress is yours for free when you join the free Aurica group!  It comes in both green and red versions (since as you well know the Christmas season ISN'T OVER YET… don't make me come at you).  You'll find this lovely dress right outside the store.  Nice!
Sizes
Reborn
Kupra
Legacy
Maitreya
Perky
Decor Score
If you're looking for a little nook to pass the winter months in, Kim's Kreations has a really really nice gift for members of the FabFree inworld group right now.  It comes complete with the little building, comfy chair, coffee table and poinsettia.  It's really nice, and I'm going to keep it in my garden so I can sip hot chocolate and watch the snow fall past the windows while staying warm by the fire.  To get yours, activate your FabFree tag (our group is always free to join!) and then click on the vendor.  Love it!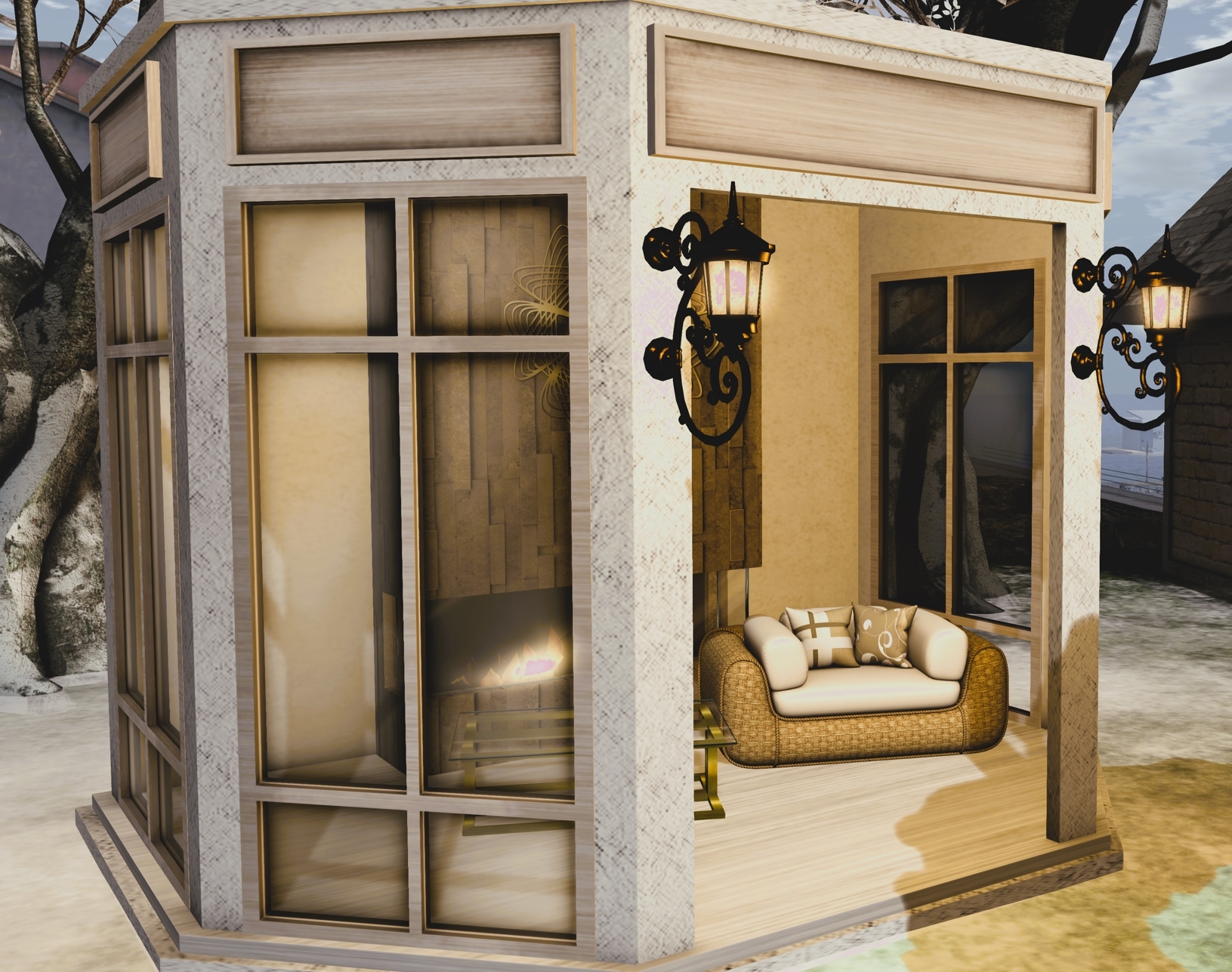 Have a wonderful day one of 2023,
xox
Aline
Aline is Wearing…
Clothes
Dress – Aurica Gail (Free Group Gift/Group is Free to Join)
Bottle – Dots Champagne Bottle
Body   
Mesh Body – Maitreya Lara
Mesh Head – Lelutka Cate
Skin Applier –  Glam Affair Cate
Eyebrows– Jumo Britani
Eyes– Euphoric Dolly Babe Eyes
Tattoo – Sn@tch Filigree Sternum Tattoo
Eyeshadow – Alaskametro Glitz
Lipstick – Alaskametro Glitz
Nails – Maitreya Lara
Hair –  Stealthic Reckless
Sim – FabFree Info Hub
Decor
Building, Chair, Plant & Table – Kim's Kreations Cozy Shelter (Free Gift for Members of Fabulously Free in SL Inworld Group/Group is Free to Join)