.Hot Stuff. is one of my favourite designers, so I was super happy to see that they are participating in FabFree at Fifteen! I came to love this designer through their amazing BOM clothing, but they make a lot of mesh clothes now as well which are all wonderful. The bikinis they have out for us for FabFree at Fifteen are amazing!
The black bikini with the colourful hearts pattern is their 15L offering for the event.  It includes a HUD to change the colour of the ties only. It fit Lara, Petite, Legacy Classic, Perky, Freya, Hourglass, and Kupra.
Their

free

gift for FabFree group members is this rather tiny bikini below. They call this one the "Tini Swimsuit" actually, but those small strings classify this as an adult bikini in my book. This one is too sexy, so be careful who you wear it around. It includes a HUD with 5 solid colour options and 5 fun prints. It fits Reborn, Legacy, Kupra, and Erika.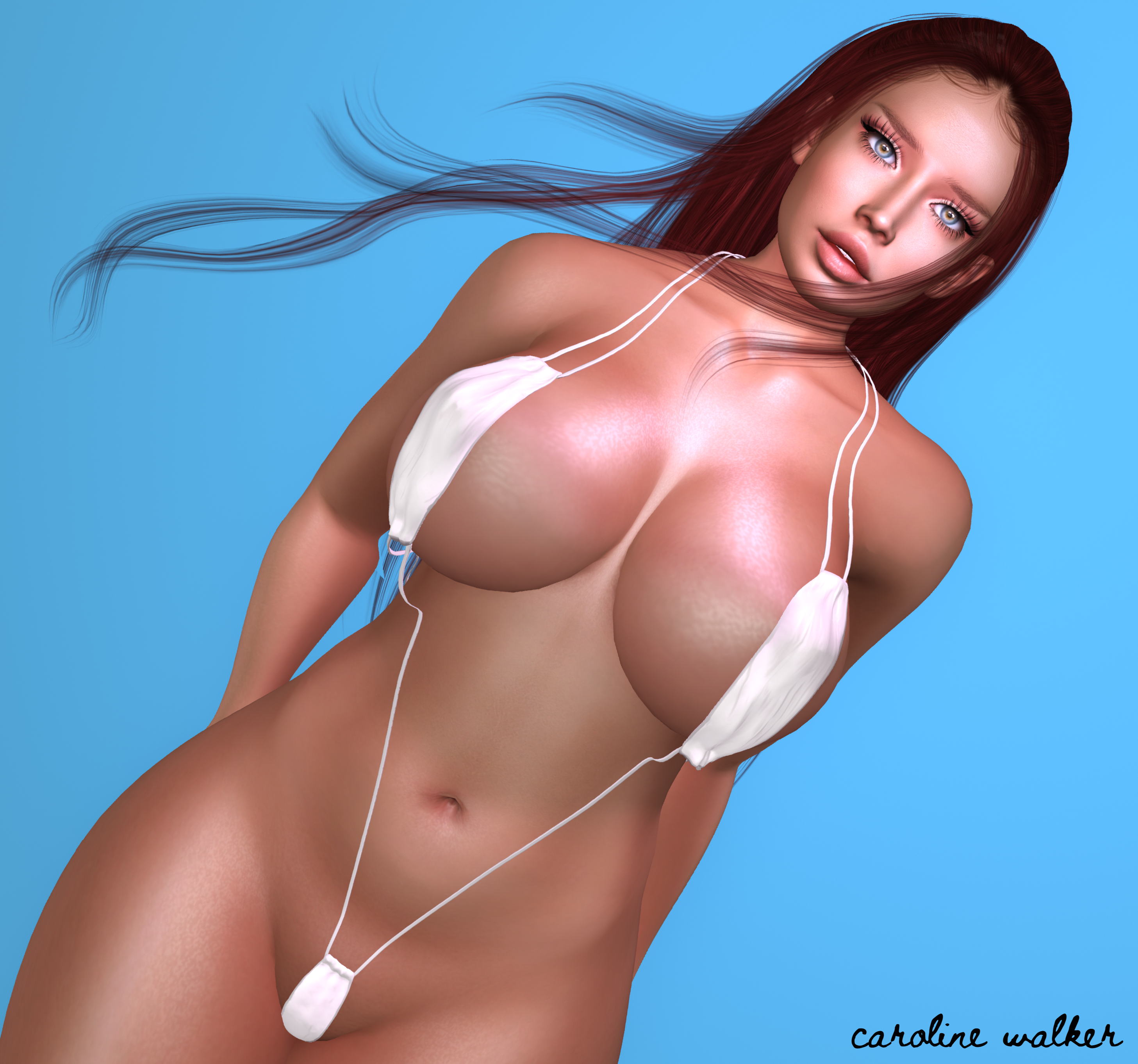 Thanks for stopping by, Fab readers!
xx
Caroline
Caroline is Wearing…
Clothes & Accessories
Photo #1 
Bikini – .Hot Stuff. Vivida Bikini (15L for FabFree at Fifteen)
Photo #2
Bikini – .Hot Stuff. Tini Swimsuit (Free Gift For Members of Fabulously Free in SL Group/Group is Free to Join)
Body
Hair – Sintiklia Leba
Mesh Bodies – Maitreya Lara (Photo #1) & eBODY Reborn (Photo #2)  
Mesh Head – Lelutka Lake – EvoX
Head Skin – Dernier Hannah – Sienna
Body Skin – MILA Older Body Skins – Honey Chubby (Free on the Marketplace) Previously blogged here.
Neck Fix & Ear Skins – Velour EvoX Ear Skins and Neck Fix – Sienna (Free/No Group Join Required) Previously blogged here.
Eyes – Lelutka Lake – EvoX
Photo Location – Private Location