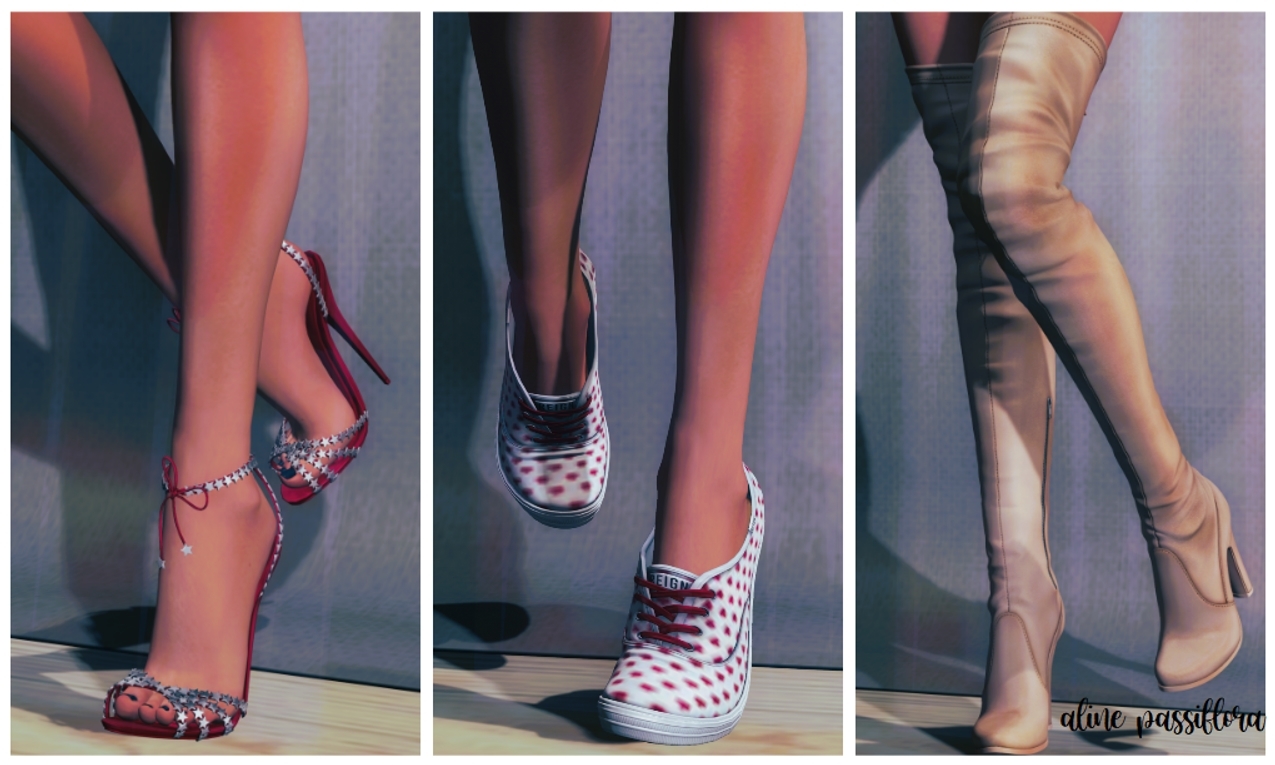 Hey Fab Peeps!  I'm here for a quick one, just in case this deal disappears!
Born to Reign
The Reign group is currently free to join!  Yep, you heard me… this group was paid in the past, so seeing it free is a pretty awesome feeling.  There are some really gorgeous shoes to pick up here, and I'm only showing off three of the lovely pairs of shoes you can pick up.  Again, not sure how long this will be happening, so join the Reign group for free while you can!
Sizes
Freya
Hourglass
Isis
Maitreya
Physique
Venus
TMP
Belleza
Slink
Copy paste the following link in chat to join: secondlife:///app/group/97b7ac59-1198-78a9-a5a3-01f58cbee3c2/about
Happy shoe hunting!
xox
Aline
Aline is Wearing…
Clothes
Shoe 1 – Reign Star Spangled Heels (Free Group Gift/Group is Temporarily Free to Join)
Shoe 2 – Reign Arianna Sneakers (Free Group Gift/Group is Temporarily Free to Join)
Shoe 3 – Reign Anaiya Boots (Free Group Gift/Group is Temporarily Free to Join)
Body   
Mesh Body – Maitreya Lara
Poses – Serendipity Poses Cara