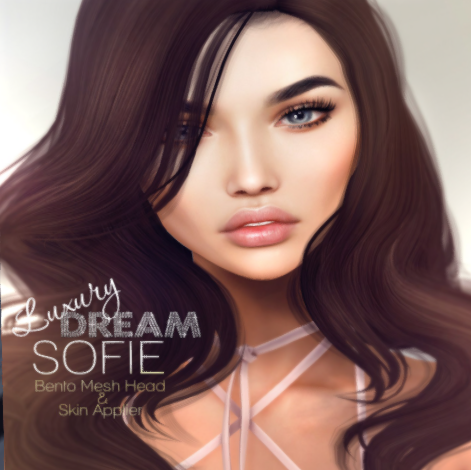 Just when you though gift-giving season is done, Genesis Lab are helping ring in 2022 with a free mesh head!  Sofie is Bento, BOM and supports Omega as well.  You can't beat that now can you!  Just join the free Genesis Lab group and take a peek in group notices – Sofie is there waiting for you.
You can join the Genesis Lab group for free by pasting the following code into chat:
secondlife:///app/group/f92affa5-abd8-7124-b9a5-f70669e58688/about
ALSO, if you head over to the Genesis Lab mainstore, you'll find that Cat Calm and Teen can be purchased for 1L as well!  Blimey!
Enjoy!
Aline