There are outfits that really inspire me, and this amazing dark diva outfit is giving me life tonight!  I'm about to become the witchy soul who really just wants to be left to her own devices… until someone comes along and pushes all the wrong buttons.  Eye of newt?  Toe of frog?  I need them not!  I have my magical wiles to keep me on top of things!
Aline-o-Ween
I found so many lovely things at FLF-o-Ween when I was shopping that I couldn't help but show you just a few more of them.  As I mentioned before, there are plenty of 50L deals, as well as lots of freebies too!  Today, I delved a bit more into the paid section, because there really are some awesome 50L finds to be had.  Here's what I've got on:
50L gown (note the sparkly high collar too) by Asteria sized for Freya, Hourglass, Isis, Kupra, Kupra Kups, Legacy, Maitreya, Petite & Perky
50L animations by OMY (your fingers move in some very magical ways!)
50L nails by Alme sized for Belleza, Kupra, Legacy, Love Momma, Signature & Slink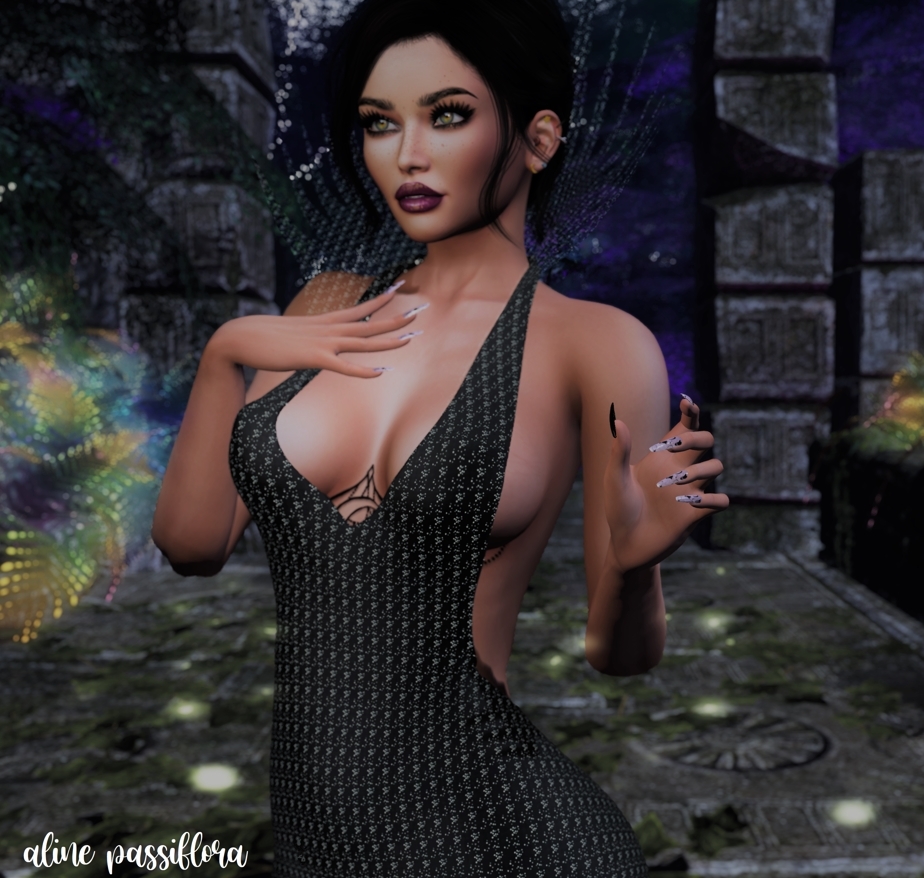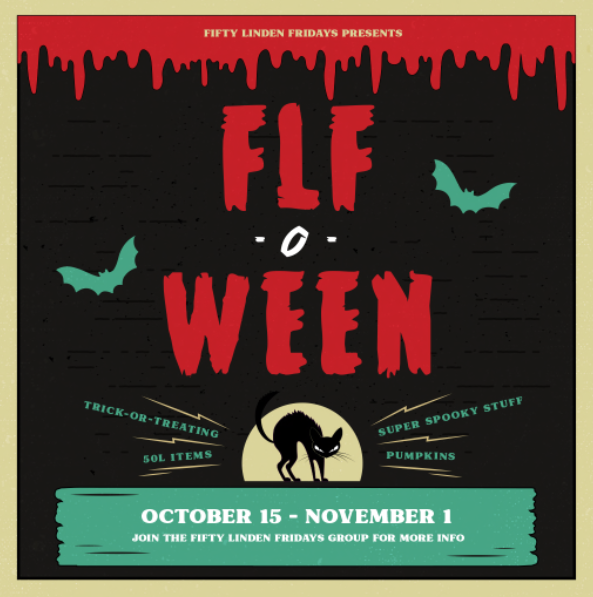 FLF-O-Ween is running until November 1st and there are so many lovely things to pick up!
xox
Aline
Aline is Wearing…
Clothes
Gown – Asteria Nova (50L @ FLF-o-Ween)
Body   
Mesh Body – Maitreya Lara
Mesh Head – Lelutka Cate
Head Applier –  Glam Affair Cate
Eyebrows– Jumo Britani
Eyes– Euphoric Dolly Babe Eyes
Tattoo – Sn@tch Filigree Sternum Tattoo
Eyeshadow – Alaskametro Dark Arts (Available at Trick or Treat Lane)
Lipstick – Alaskametro Dark Arts (Available at Trick or Treat Lane)
Nails – Alme Cute Halloween (50L @ FLF-o-Ween)
Hair – Truth Poetry
Animations – OMY Vira (50L @ FLF-o-Ween)
Sim – Forest of Mystical Dreams