Hey Hey Hey FabFree!
It's that time again…. time for our annual free(ish) hair roundup!  The bloggers have all swooped in and flown all over the grid to find their fave free (and almost free) hair gifts, group gifts and dollarbies so that you can grab the goodies!  We're going big with over 130 hairstyles to keep you happy.   Tell your friends, link them up and join us on this year's awesome hair-venture (yep…I went there)
Click on "Continue Reading" below to see alllllll the goodness. 
xox
The Fab Free Crew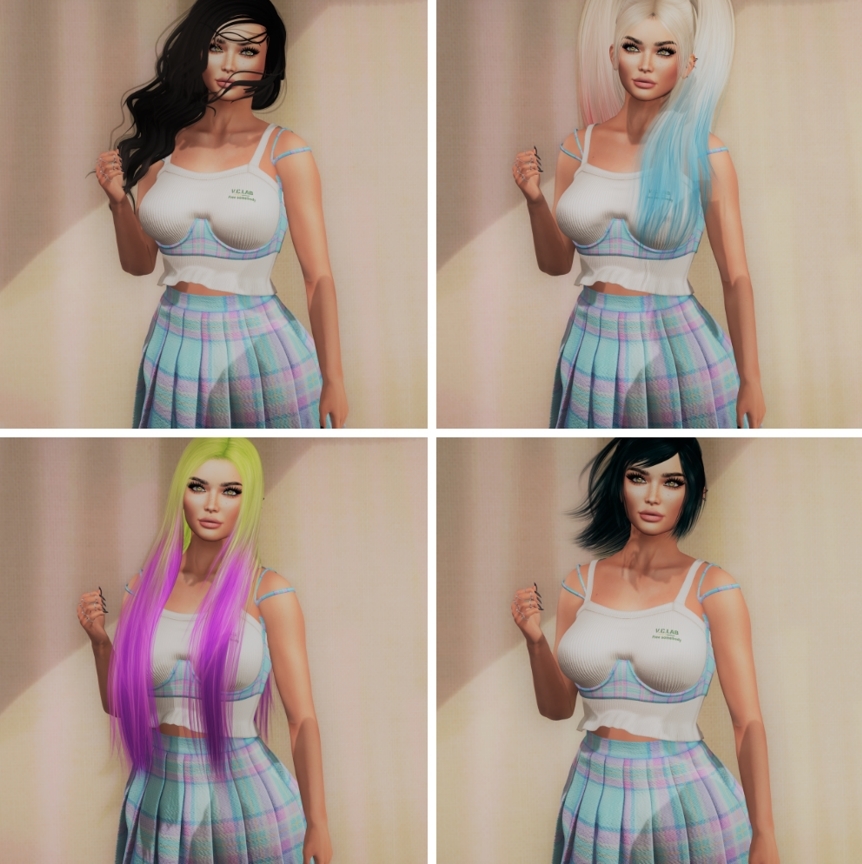 Pr!tty Anya 1L on Marketplace
Exile Britney Free Gift/No Group Join Required
Exile Jordan Free Gift/No Group Join Required
Exile Glinting Light Free Gift @ The Free Dove/Group is Free to Join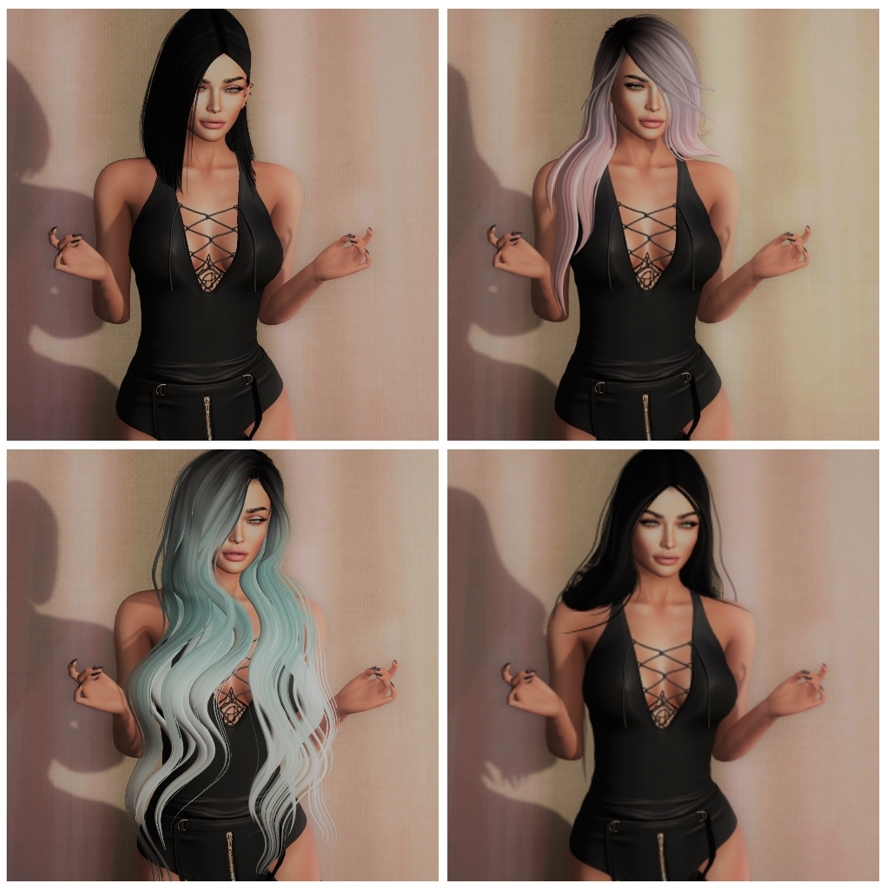 Moon Zoloft (Free Group Gift/Group is 99L to Join)
Moon Devour(Free Group Gift/Group is 99L to Join)
Moon Eternal Sunshine (Free Group Gift/Group is 99L to Join)
Moon Code Uma (Free Group Gift/Group is 99L to Join)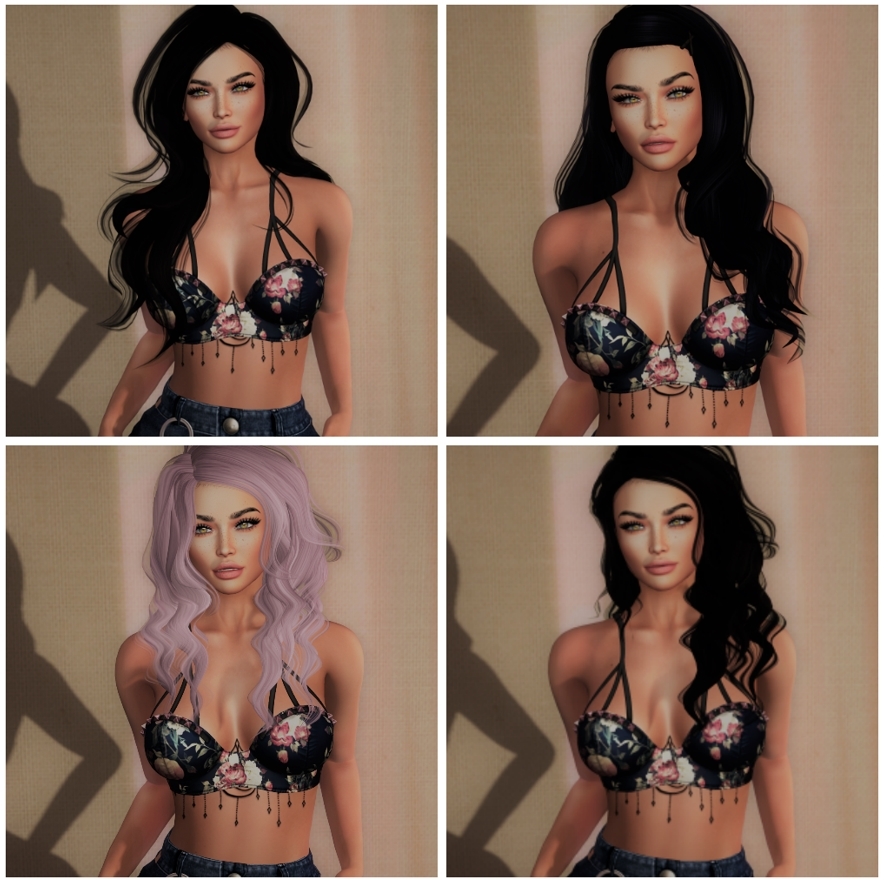 Lamb Dissolved Girl (Free Group Gift/Group is Free to Join)
Lamb Lovesong (Free Group Gift/Group is Free to Join)
Lamb Destiny (Free Group Gift/Group is Free to Join)
Lamb Fate (Free Group Gift/Group is Free to Join)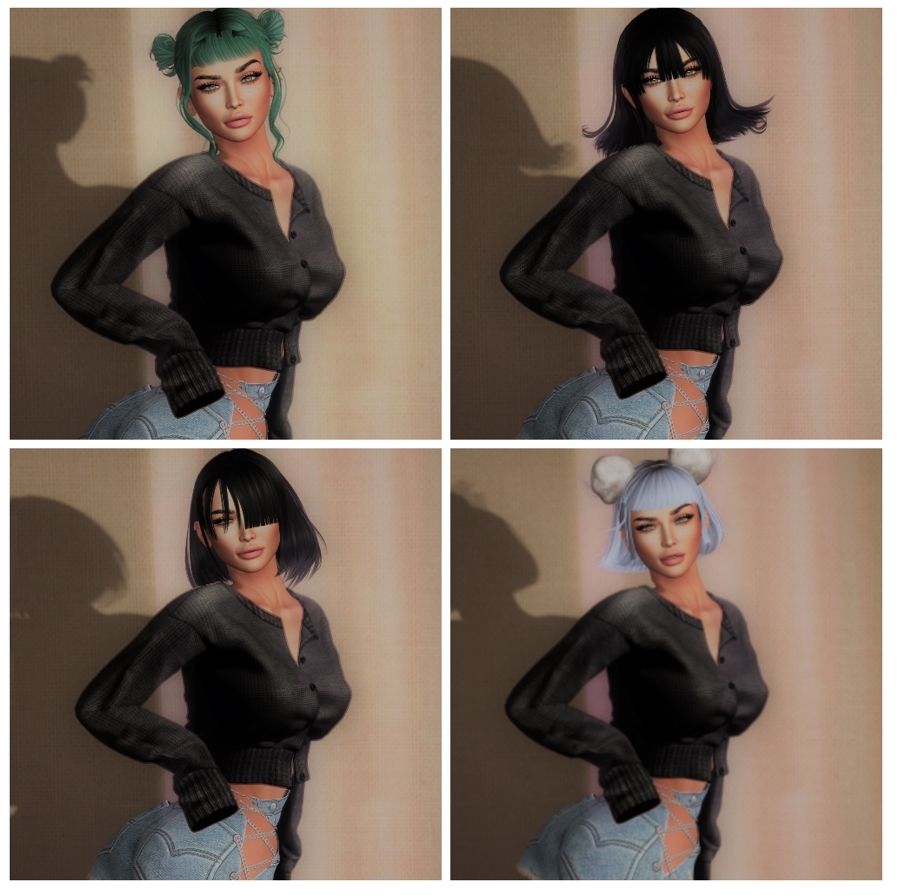 Bonbon Vina (Free Gift on Marketplace)
Bonbon Mavis (Free Group Gift/Group is 99L to Join)
Bonbon Reiko (Free Group Gift/Group is 99L to Join)
Bonbon Aussie (Free Group Gift/Group is 99L to Join)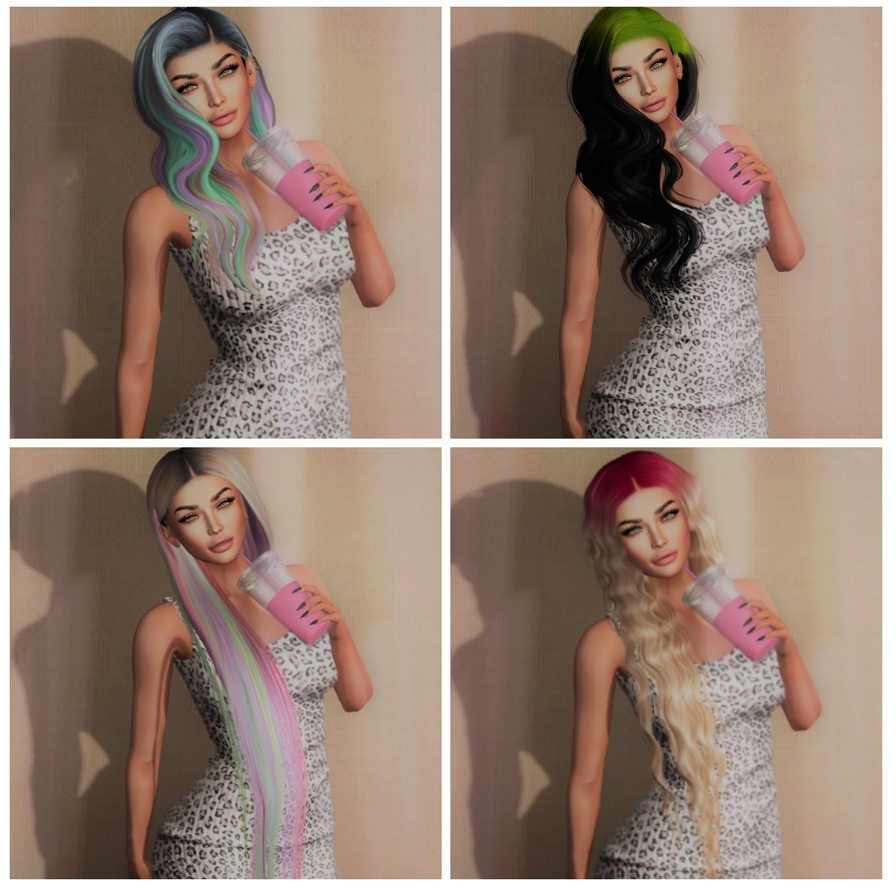 Little Bones Juice (Free Group Gift/Group is 100L to Join)
Little Bones Slice (Free Group Gift/Group is 100L to Join)
Little Bones Torte (Free Group Gift/Group is 100L to Join)
Little Bones Reason (Free Group Gift/Group is 100L to Join)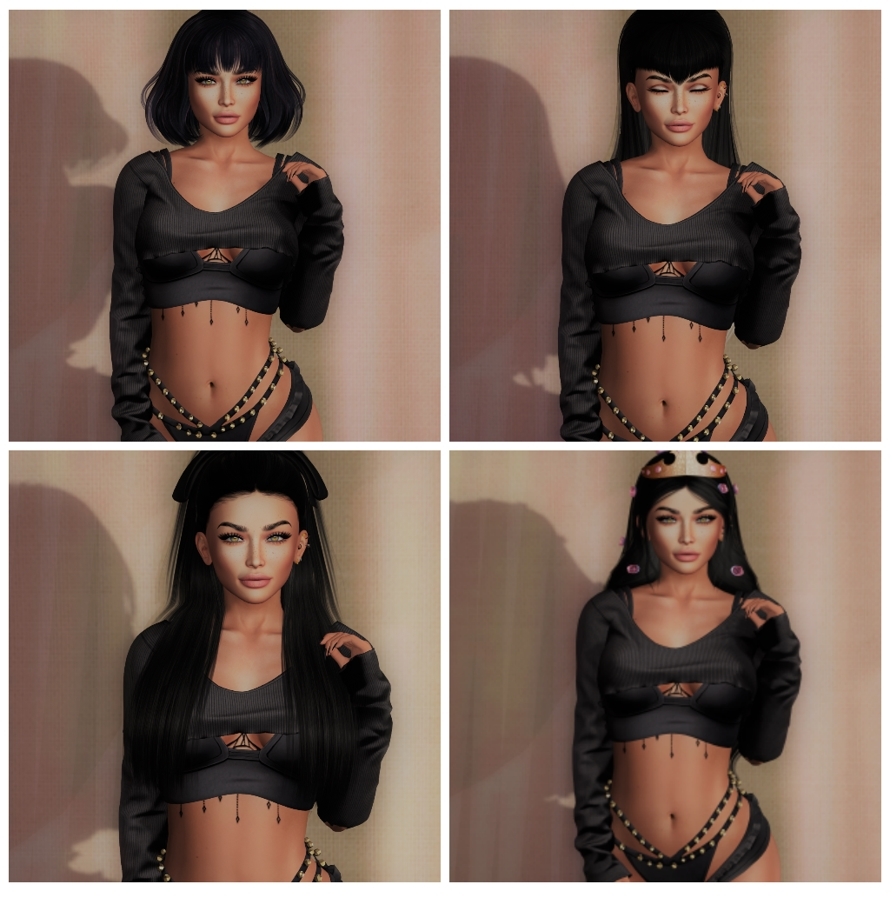 Yomi Gigi (Free Group Gift/Group is 50L to Join)
Yomi Vamp (Free Group Gift/Group is 50L to Join)
Yomi Noel (Free Group Gift/Group is 50L to Join)
Love Rose (Free Group Gift/Group is 50L to Join)

Ade Amaya Hairstyle Full Pack (Free Group Gift/Group is Free to Join)
Ade Mila Hairstyle Full Pack (Free Group Gift/Group is Free to Join)
Ade Kristen Hairstyle Full Pack (Free Group Gift/Group is Free to Join)
Ade Hurrah Hairstyle Full Pack (Free Group Gift/Group is Free to Join)

Ade Issa Hairstyle (Free Group Gift/Group is Free to Join)
FAGA Amy Hairstyle Pro Pack (Free Group Gift/Group is Temporarily Free to Join)
FAGA Jamila Hairstyle (1L on the Marketplace)
FAGA Alice Hairstyle Pro Pack (Free Gift @ The Free Dove/Group is Free to Join)


MINA Carian With Sunhat All Colors Fatpack (Free Gift for Residents Under 30 days Old)
MINA Harper V2 – Blonds (VIP Group Gift/ Group is 200L to Join)
MINA Arwen – Bloody (VIP Group Gift/ Group is 200L to Join)
MINA Carmen – Blonds (VIP Group Gift/ Group is 200L to Join)

MINA Celeste – Dip Dye (VIP Group Gift/ Group is 200L to Join)
MINA Emma – Blonds (VIP Group Gift/ Group is 200L to Join)
MINA Luna – Blonds (VIP Group Gift/ Group is 200L to Join)
MINA Maria – Blonds (VIP Group Gift/ Group is 200L to Join)

MINA Sanne – Essentials (VIP Group Gift/ Group is 200L to Join)
MINA Juliet – Essentials (VIP Group Gift/ Group is 200L to Join)
MINA  Pippa – Dip Dye (VIP Group Gift/ Group is 200L to Join)
MINA Sharon – Essentials (VIP Group Gift/ Group is 200L to Join)


MINA Hair – Gael – Dip Dye (Male/ Unisex) (VIP Group Gift/ Group is 200L to Join)
MINA Annie – Essentials (VIP Group Gift/ Group is 200L to Join)
MINA Carol – Essentials (VIP Group Gift/ Group is 200L to Join)
MINA Alison – Bloody (VIP Group Gift/ Group is 200L to Join)
MINA Stella – Dip Dye (VIP Group Gift/ Group is 200L to Join)
MINA Waylon – Essentials (Male/ Unisex) (VIP Group Gift/ Group is 200L to Join)
MINA Yann – Dip Dye (Male/ Unisex) (VIP Group Gift/ Group is 200L to Join)
MINA William – Essentials (Male/ Unisex) (VIP Group Gift/ Group is 200L to Join)

MINA Alexa – Essentials (Free SLFO Group Gift/ Group is Free to Join)
Alli&Ali Designs Timeless Hair Blonde Pink (Group Gift/ Group is Free to Join)
Alli&Ali Designs Tsarina Hair – Platinum Pink Blue (FabFree Group Gift/ Group is Free to Join)
Alli&Ali Designs Aberdeen Hair – Blonde Cyan (FabFree Group Gift/ Group is Free to Join)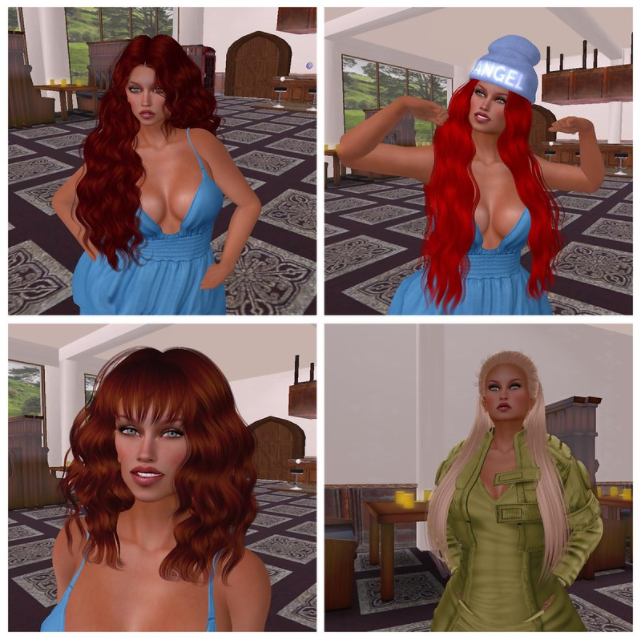 Sintiklia Rebecca (Free Gift/No Group Join Required)
Sintiklia Autumn Leaf (Free Gift/No Group Join Required)
Sintiklia Dreamy (Free Gift/No Group Join Required)
Sintiklia Giselle (Free Gift/No Group Join Required)

Sintiklia Sheba (Free Gift/No Group Join Required)
Sintiklia Angela (Free Gift/No Group Join Required)
Sintiklia Xia (Free Gift/No Group Join Required)
Sintiklia Teri (Free Gift/No Group Join Required)
Sintiklia Freeze (Free Gift/No Group Join Required)
Sintiklia Irma (Free Gift/No Group Join Required)
Sintiklia Tami (Free Gift/No Group Join Required)
Sintiklia Minaj (Free Gift/No Group Join Required)
Fabia – Lilak  (Free Group Gift / Group is 200L to join)
Fabia – March  (FreeGroup Gift / Group is 200L to join)
Fabia – Christy  ( Free Group Gift / Group is 200L to join)
Fabia – Klara  (Free Group Gift /Group is 200L to join)
GengusKhan2 – Coal  (1L on the Marketplace) 
Modulus – Cole (FREE Gift on the Marketplace)
Dura – L'Homme Gift (FREE gift for the L'Homme Group/Group is free to join)
Raven Bell – Ren  (FREE Group Gift/Group is free to join)
Raven Bell – Erin  (FREE Group Gift/Group is free to join)
Volt Hair – Gary  (FREE prize for the Men Only Hunt)
No_Match – No_Breeze B  (FREE Group gift/Group is 50L to join)
No_Match – No_Horizon (FREE Group gift/Group is 50L to join)
No_Match – No_Ocean (FREE Group Gift/Group is 50L to join)
No_Match – No_Baics  (FREE Group Gift/Group is 50L to join)
No_Match – No_Rumor (FREE Group Gift/Group is 50L to join)
No_Match – No_Sea  (FREE Group Gift/Group is 50L to join)
YumYum– 2016 Hair Fair (FREE Group Gift/Group is Free to join)
YumYum – 53 (FREE Group Gift/Group is Free to join)
YumYum – 85 (FREE Group Gift/Group is Free to join)
YumYum – May 2016 (FREE Group Gift/Group is Free to join)
Foxy– Ina (FREE Group Gift/Group is 20L to join)
Wasabi– Ermahgerd (Free Subscriber Gift)
D!va – Aria (FREE Group Gift/Group is Free to join)
Tableau Vivant– SL 14 Gift (FREE Group Gift/Group is Free to join)
Truth –  VIP Curious (FREE Group Gift/Group is 350L to join)
Rama– Kim  (FREE Group Gift/Group is 50L to join)
Tram – F623 (FREE Group Gift/Group is free to join)
Tram – F710  (FREE Group Gift/Group is free to join)
Doe– Junko Ponytail (25L per pull gacha until August 31)
Doe– Olivia  (FREE Group Gift/Group is Free to join)
Doe – Cutie (FREE Group Gift/Group is free to join)
Bold & Beauty– Kelsey (FREE Group Gift/Group is 25L to join)
Bold & Beauty– Winx (FREE Group Gift/Group is 25L to join)
Bold & Beauty– Adeline  (FREE Group Gift/Group is 25L to join)
Bold & Beauty – Alcina (FREE Group Gift/Group is 25L to join)
Bold & Beauty – Andrea  (FREE Group Gift/Group is 25L to join)
Bold & Beauty– Natrix (FREE Group Gift/Group is 25L to join)
Bold & Beauty– Pearl  (FREE Group Gift/Group is 25L to join)
Bold & Beauty – Toni (FREE Group Gift/Group is 25L to join)
Bold & Beauty – Torry (FREE Group Gift/Group is 25L to join)
Bold & Beauty– Gladys (FREE Group Gift/Group is 25L to join)
Bold & Beauty– Jepsey  (FREE Group Gift/Group is 25L to join)
Bold & Beauty – Karlyn (FREE Group Gift/Group is 25L to join)
Bold & Beauty – Nastasia  (FREE Group Gift/Group is 25L to join)
Bold & Beauty– Vera (FREE Group Gift/Group is 25L to join)
Bold & Beauty- Vlada  (FREE Group Gift/Group is 25L to join)
Phoenix – Lisa (FREE Group Gift/Group is 49L to join)
Phoenix – Isabell (FREE Group Gift/Group is 49L to join)
Phoenix– Siarra (FREE Group Gift/Group is 49L to join)
Phoenix – Sabrina  (FREE Group Gift/Group is 49L to join)
Phoenix – Sissy (FREE Group Gift/Group is 49L to join)
Phoenix – Rebecca  (FREE Group Gift/Group is 49L to join)
Phoenix– Tinker (FREE Group Gift/Group is 49L to join)
Magika– Bad Habit  (1L Gift/Group is Free to Join)
Magika– Honest (1L Gift/Group is Free to Join)
Magika– Plenty (1L Gift/Group is Free to Join)
KMH– Hair Fair 2018 (FREE Gift/No group required)
KMH– Hair Fair 2019  (FREE Gift/No group required)
Navy + Copper  – Conpanna (FREE Group Gift/Group is free to join)
Navy + Copper  – Cinnamon (FREE Group Gift/Group is free to join)
Navy + Copper  – Green Tea (FREE Group Gift/Group is free to join)
EnVogue – Elissa  (FREE Gift/No group required)
Venus – Victoria (FREE Group Gift/Group is free to join)
Venus – Beatriz (FREE Group Gift/Group is free to join)
Venus– Dulce (FREE Group Gift/Group is free to join)