Sunday evening is looming at me, my dear friends.  Do you get that Sunday night feeling?  The niggling feeling that Monday is coming and you forgot to do your homework or something like that.  I get it pretty acutely these days, so I'm eschewing reality with a firm hand again, and playing dress up, as per usual.  I've got some gorgeous free items to show you tonight, so I'm sure your icky Sunday night feeling will also be staved off for at least a little while.
Access Time
What's this?  Yes!  Another event filled to the gills with free gifts!  Happy Anniversary Access!  That means that there are plenty of awesome free gifts just waiting for you to scoop them up when you join their free group.  It's busy, though – so a bit of patience in getting in may be on the menu.  Here's what I found:
FREE dress by Eternus sized for Legacy & Maitreya with the ability to change the colour of the lace to 7 different colours
FREE heels by Candy Kitten sized for Kupra, Legacy and Maitreya
FREE nails by Lotus sized for Legacy and Maitreya (closeup below!)
FREE hair and crown by Chain in several bright colours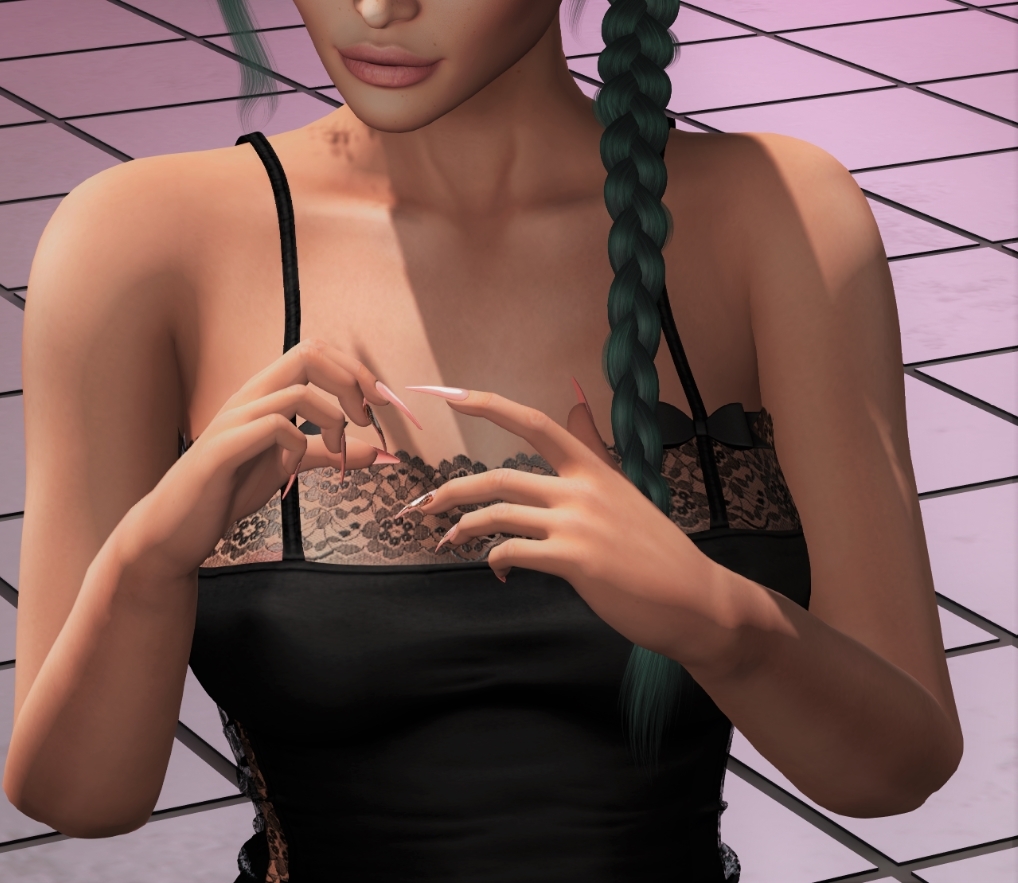 Access is running until July 8th, so don't fret if you can't get in straight away.  You can also try their cam sim HERE.
Monday can't touch us now!
xox
Aline
Aline is Wearing…
Clothes
Dress – Eternus Hawley Dress (Free Gift at Access/Group is Free to Join)
Shoes – Candy Kitten Queenie Heels (Free Gift at Access/Group is Free to Join)

Body  
Mesh Body – Maitreya Lara
Mesh Head – Lelutka Cate
Head Applier –  Glam Affair Cate
Eyebrows– Jumo Britani
Eyes– Euphoric Dolly Babe Eyes
Tattoo – Sn@tch Filigree Sternum Tattoo
Eyeshadow Applier – Pout! Day & Night Liner
Lipstick Applier –Lelutka Cate
Nails – Lotus Wings Nails (Free Gift at Access/Group is Free to Join)
Hair and Crown – CHAIN Cailyn (Free Gift at Access/Group is Free to Join)
Pose – Foxcity Focus on Me