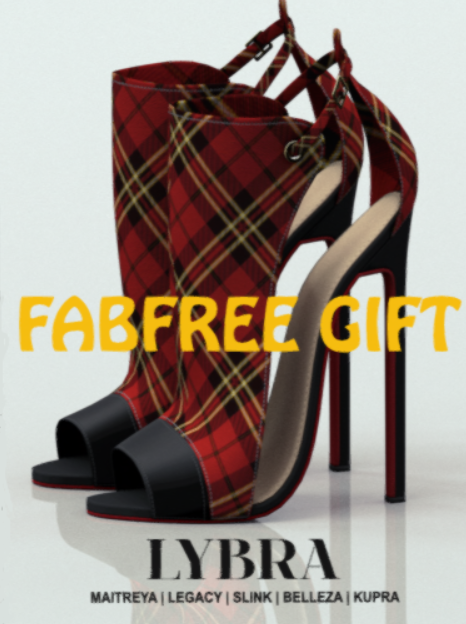 Big news for FabFree readers! We've teamed up with 77th Street Event for some great perks! Not only will members of the Fabulously Free in SL Inworld Group be able to grab this sweet pair of heels from Lybra for FREE, but you've also got early access to this awesome event! I'm so excited, I can barely contain myself! At 77th street, you'll find lots of items priced at just 77L, as well as some super sweet 7L items in limited quantities. Awesome, I know! This gift is around for a limited time, so do make sure you head over soon. 77th Street early access is on today, opens for everyone tomorrow, and runs until April 27th!
You can also check their website for details HERE
How to grab your gifts!
To pick up these group gifts, you will need to have your Fabulously Free in SL inworld group tag activated (It's free to join!). To join the group, copy and paste the following link into local chat in your SL viewer and click the link in local chat – secondlife:///app/group/020fa7af-444d-f54f-01e2-557ec06315fd/about
>>> Click the graphic below to find the GIANT FabFree Group Gift Listing!