Well well well… the weekend is inching closer, and I for one am completely and utterly ready for it.  I'm ready to kick back with a cute outfit and possibly some whiskey (though, I'll make a really insane face when I drink whiskey…the type of face that means "why did I just ingest that?").  Let's get on the fast track to weekending!
Three Stops
I feel like a proud parent showing my child off these days with all the goodies from the FabFree St. Patty's Day hunt.  I'm sure you'll forgive me a little, because they're all so bloomin' nice!  It's also so exceedingly exciting that some of my absolute favourite designers are taking part, three of which I'm featuring today!  Here's what I've got going on:
5L top from Lybra sized for Alice, Ebody, Freya, Hourglass, Maitreya, Maitreya Petite, Legacy, Physique & Tonic
FREE shoes from Mosquito's Way sized for Belleza, Maitreya & Slink
Whiskey set from Ishiku at 5L for each part of the set (4 parts)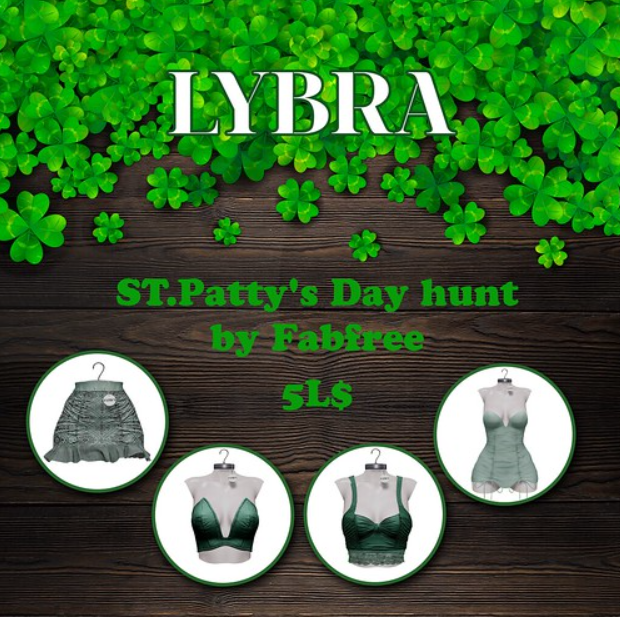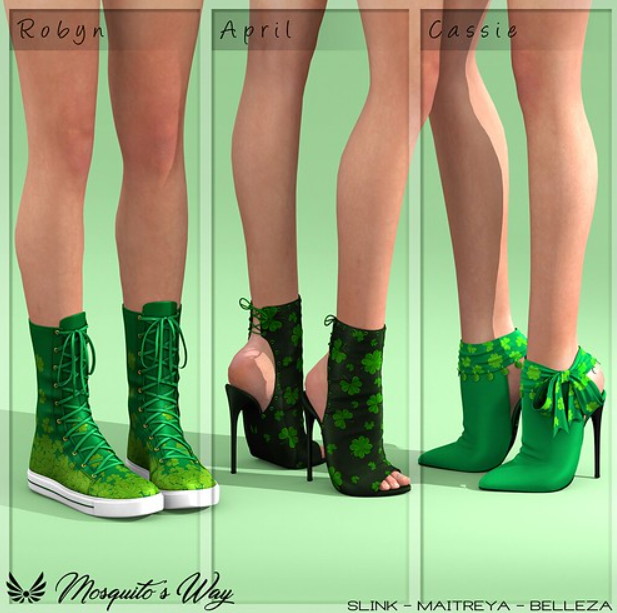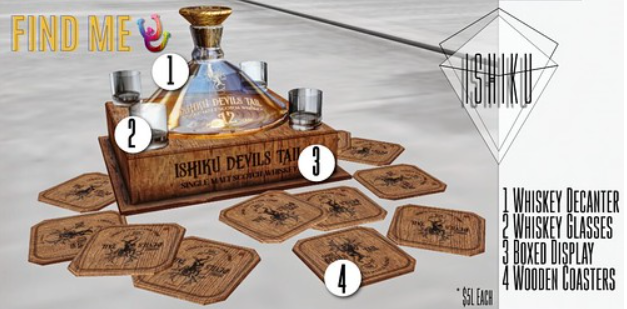 Don't miss these awesome prizes, they won't be around for very long, and they really, REALLY are fantastic.  See all the hunt keys HERE!
Big hugs,
xox
Aline
Aline is Wearing…
Clothes
Top – Lybra Amalia (5L on the FabFree St. Patty's Day Hunt)
Skirt – Ricielli Alessia
Shoes – Mosquito's Way April (Free Gift on the FabFree St. Patty's Day Hunt)
Necklace – Kibitz Your Babygirl Necklace

Body 
Mesh Body – Maitreya Lara
Mesh Head – Lelutka Cate
Head Applier –  Glam Affair Cate
Eyebrows– Jumo Britani
Eyes– Euphoric Dolly Babe Eyes
Tattoo – Sn@tch Filigree Sternum Tattoo
Eyeshadow Applier – Lelutka Cate
Lipstick Applier – Lelutka Cate
Nails – Maitreya Lara
Hair –  Yomi Maki
Pose – Foxcity B.A.D.
Backdrop – Minmal Fameshed
Decor
Whiskey Set – Ishiku Devil's Tail Scotch Whiskey (5L each on the FabFree St. Patty's Day Hunt)