Well FabFree, I'm totally feeling lucky today!  I gussied up the photo studio, grabbed my mans Oov and made sure that we were both in the spirit for all things green, Irish and pinchable.  Well, at least some of those things!  The awesome news is that most of these fantastic items are going to be available on the FabFree St. Patty's Day Hunt that starts the day after tomorrow!  Yays!
Green is Good
Both Oov and I are showing off some sparkly goodies from Byrne.  The dazzling jacket and pants, as well as the cropped sparkly jacket I've got on are all prizes on the FabFree St. Patty's Day Hunt, and they are pretty spectacular!  The jacket and pants can be worn separately so you can go full St. Patrick, or maybe tone it down just a little.
Sizes
Maitreya (cropped jacket only)
Belleza Jake
Signature Gianni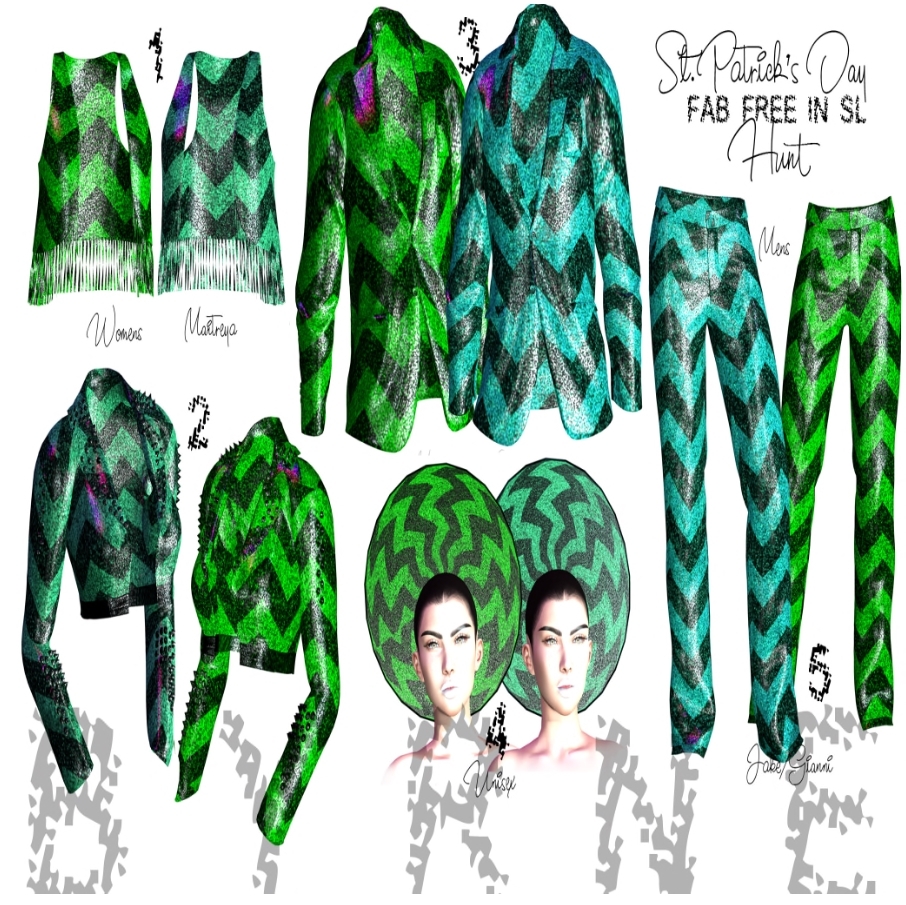 Deck the Halls!
Pretty much all the decor and furniture we've got out and about is also from the FabFree Hunt!  This amazing couch and plant are both from @home.  The couch comes preloaded with PG couple animations and it really is gorgeous.  I think I might just keep it out!   As for the St. Patty's Day decor – the wreath and cute bear you see are both from Happy Day! Parties.  Adorbs or what?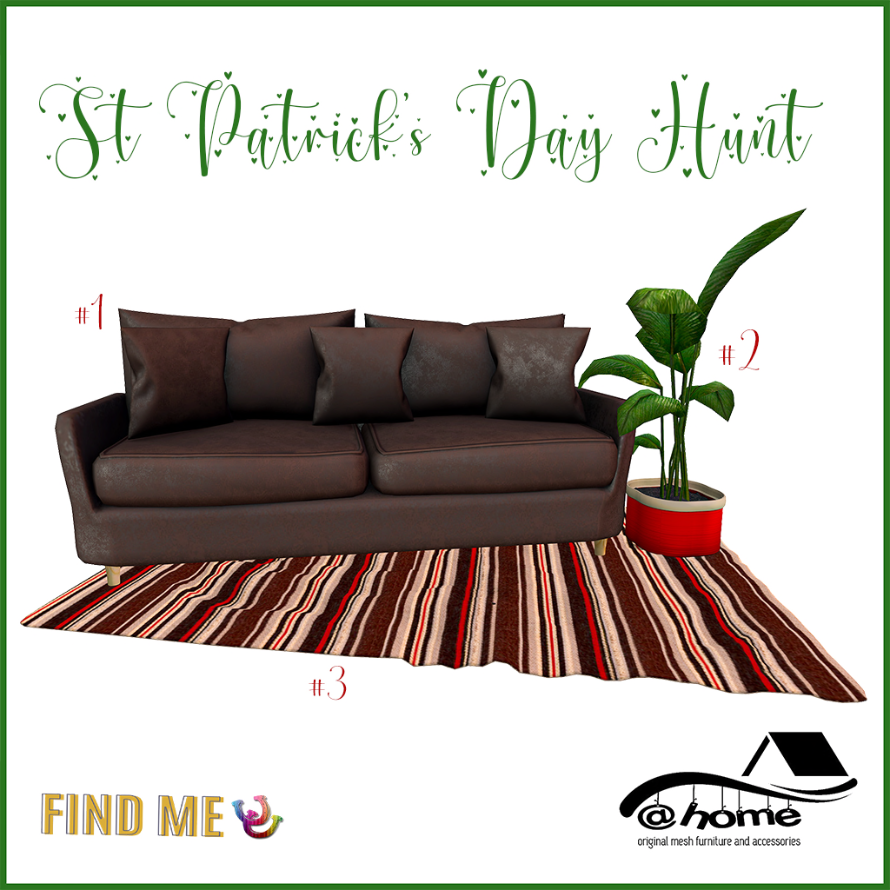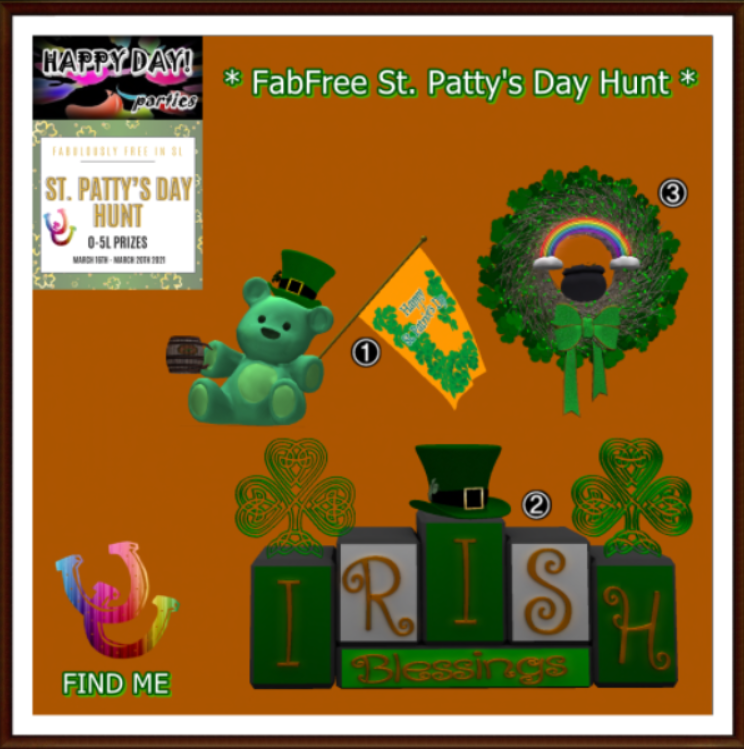 Everything on the FabFree St. Patty's Day Hunt is 5L and under, and hunting gets underway this Tuesday!
See all the prizes right HERE and make sure you take part!
xox
Aline
Aline is Wearing…
Clothes
Jacket – Byrne Chevron (Prize on the FabFree St. Patty's Day Hunt)
Skirt – Blueberry Kimi
Earrings – LaGyo Stardust

Body 
Mesh Body – Maitreya Lara
Mesh Head – Lelutka Cate
Head Applier –  Glam Affair Cate
Eyebrows– Jumo Britani
Eyes– Euphoric Dolly Babe Eyes
Tattoo – Sn@tch Filigree Sternum Tattoo
Eyeshadow Applier – Lelutka Cate
Lipstick Applier – Lelutka Cate
Nails – Maitreya Lara
Hair –  Magika Midnight
Pose – West End Camera Ready Friends
Sim – Private
Oov is Wearing…
Clothes
Suit – Byrne Chevron (Prize on the FabFree St. Patty's Day Hunt)
Glasses – Contraption Pravokutan 
Body
Mesh Body – Signature Gianni
Mesh Head – Lelutka Andrea
Hair – Doux Gentleman Hairstyle
Eyes – Ikon Poltergeist
Decor
Couch – @home Brown Leather Sofa (Prize on the FabFree St. Patty's Day Hunt)
Plant – @home Lush Plant in Red Pot (Prize on the FabFree St. Patty's Day Hunt)
Bear – Happy Day! Parties I Wish You A… (Prize on the FabFree St. Patty's Day Hunt)
Wreath – Happy Day! Parties I will Find! (Prize on the FabFree St. Patty's Day Hunt)